Joseph Sulkowski isn't bound to the limits of subject matter. But he is bound to something much larger, something intangible, an experience that only art can provide.
"For me, painting is like a transcendent experience," Sulkowski says. "It takes me to a deep place within my own self and my own psyche. It transcends the subject and goes to a level of consciousness beyond the object you're painting."
Whether your artistic preferences tilt toward still life, plein aire landscapes, or classical figures, Sulkowski knows they are all of great merit and insight to the human condition.
As an artist, he followed an engaging path of study and practice that fits directly into his earliest inclination. At the age of 5 he knew that art was "what I wanted to do forever." And his commitment brought him to the Pennsylvania Academy of Fine Arts, the oldest art school in the country.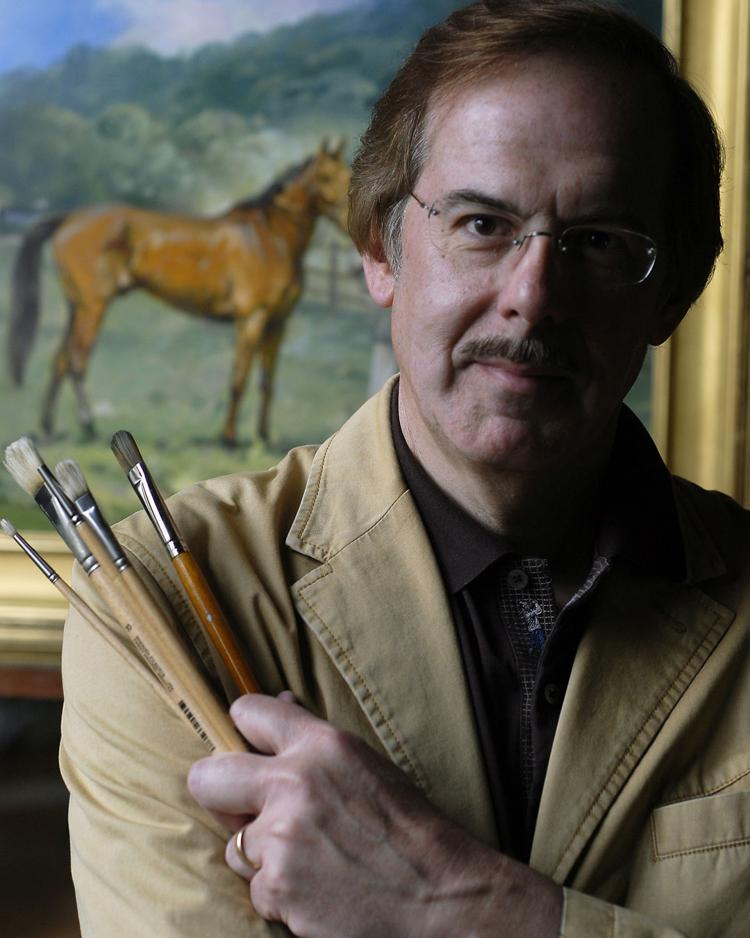 However, Sulkowski's desire to move beyond the contemporary style of art that was flagrantly flooding the 1960s and '70s sent him in search of additional inspiration. He isn't overtly critical of other styles of art, but he holds high expectations for the craft that he's dedicated his life to.
"Warhol didn't take my breath away; Rembrandt did. Reubens did. Velazquez did," he says. "Warhol showed up in my art history book around 1969. And I couldn't see a relationship to how art had evolved into this commercial expression. So, I went looking for a real master in the art, the science, and the techniques."
He found "a real master" at the Arts Student League of New York under the tutelage of Frank Mason, an influential teacher who helped Sulkowski sharpen his craft through practice, technique and study. And that involved learning all elements of art.
"As a Renaissance-type of aesthetic, you paint everything and you paint it well: figure, portrait, animal, landscape," he says.
And Sulkowski does both.
His artwork runs a gamut of subjects. From expressive portraits to detailed landscapes around the world, his intense training and dedication have brought viewers into the realms of the people and places he captures on canvas. But his most memorable subjects are animals — horses and dogs — as well as scenes of the sporting life.
"I wanted to move out of the formal portrait," he says. "When I would paint the figure in the nude, no one seemed really interested in that. It's day was over, you might say. So, I decided to paint the nude dog," he says with a laugh.
His animal paintings are rich and expressive, zeroed in on the psychology of the animal and our innate relationship with them. Sulkowski takes us beyond the relationship of simple viewership and locates the bond; the "big idea" as his teacher, Frank Mason, explained it. Moving beyond the image into an experience.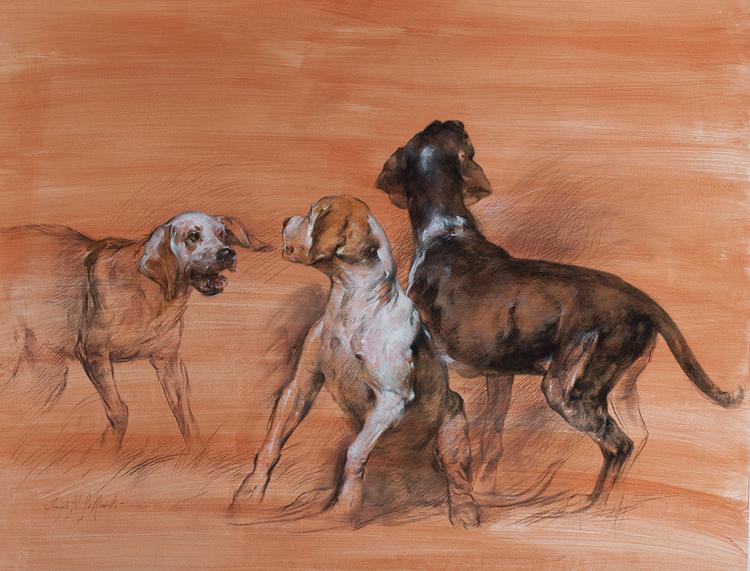 "I love exploring the psychology in the dog's expression," he says. "They do have it. We don't consciously think of it so much but we feel it all the time. That's why people love their dogs like they love their children, me included. There are no filters there. It's all authentic, every moment. It's an unconditional love and forgiveness."
Sulkowski calls his painting style "poetic realism." And it is an apt description. Because he focuses on not copying or producing "a literal rendering," ("You can leave that to the photograph," he says), Sulkowski frees up the poetic part of his brain, and his brush, to locate a direct, expressive connection.
"To make a painting like a photograph is to defeat the whole purpose of the artistic experience, which is an experience of life itself," he says. "It's not a record of anything; it's a timeless evocation of the truth of life and the experience of being alive."
Any opportunity to engage in that experience is worthwhile. But it's no easy feat to tap into the vein of life and capture it quickly. That's why Sulkowski returns to the canvas again and again.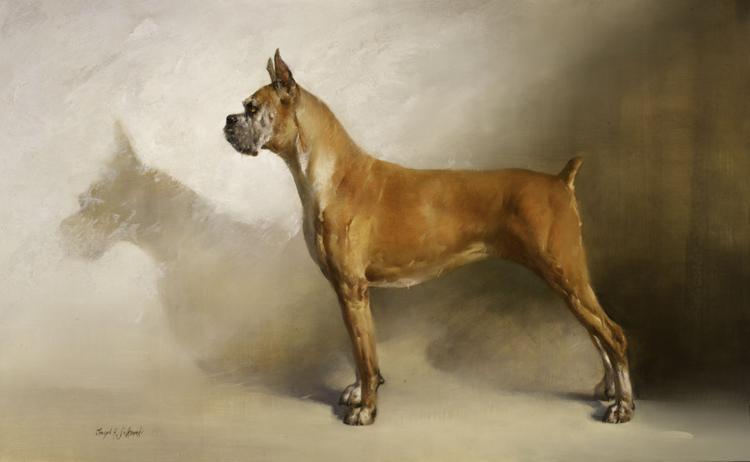 He recalls some revelatory moments as an artist: a sunrise in Vermont, some early work as a student. But he's always searching, always committed.
"You do hope that one day you could create something that could hang next to a Vermeer or a Velazquez," he says. "And you're just hoping you can capture (an inspiration). And when you do, you wonder how you did it. That's why you keep going back to the easel."
And that means his best painting is: "The next painting, maybe," he says. "The one not painted yet."