Details about product recalls can be found in most cases at cpsc.gov. For automobile-related recalls, go to nhtsa.gov.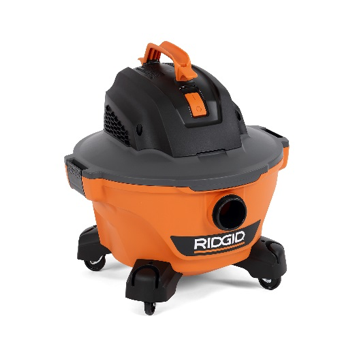 Wet-dry vacuums
About 208,000 RIDGID NXT wet-dry vacuums, models HD06000 and HD09000 from Emerson Tool Co.
They were sold exclusively at Home Depot stores nationwide and online at www.homedepot.com from March 2018-July 2018.
The power switch can become dislodged and expose energized wiring, posing a shock hazard to consumers. No injuries have been reported.
Emerson Tool will provide a free replacement powerhead assembly.
Details: call 888-847-8718 or go to www.emerson.com. ​​​
Refrigerators
About 137,000 Haier Top-Mount refrigerators, model HA10TG31 with 10.1 cubic foot capacity.
They were made in China and sold at Lowe's stores nationwide and independent retailers from September 2014-September 2018.
An electrical component can short circuit, posing a fire hazard. Haier will schedule free in-home repairs or a $150 credit toward a qualified new Haier refrigerator.
Details: call 888-364-2989 from 8 a.m.-5 p.m. weekdays or go to www.haierappliances.com.
Infant rattles
About 6,100 Green Sprouts multicolored flower rattles imported by I Play Inc.
They are made of wood measure 2½ inches long by 2½ inches wide by 4 inches high. Attached to the handle are three round wooden balls shaped like flowers, including one that contains a silver metal bell, all attached with an elastic cord.
The rattles were sold at Whole Foods Market stores and other stores nationwide and online at Amazon.com and other websites from December 2014-October 2018.
Pieces can come loose, posing a choking hazard to infants. There have been at least three reports of pieces detaching. No injuries have been reported.
The importer will provide a $50 coupon code to redeem toward the purchase of new products and shipping costs.
Details: call 800-876-1574 from 9 a.m.-5 p.m. weekdays; email contactus@iplaybaby.com; or go to www.iplaybaby.com.
Bicycle helmets
About 4,200 Shimano Lazer-branded bicycle helmets in models Blade, Elle, Jade and Magma.
Lazer is printed on the side. Model LZB-08 is printed on a sticker inside.
They were sold at authorized Shimano bicycle dealers nationwide from January 2015-April 2018.
The helmets do not comply with the federal safety standard for bicycle helmets, posing a risk of head injury. No incidents have been reported. Shimano will replace the recalled helmets.
Details: call 800-423-2420 from 11 a.m.-8 p.m. weekdays or go to www.bike.shimano.com.