WASHINGTON — There are plenty of South Carolinians doing important things in the nation's capital, but veterans of the state's legal community are keeping their eyes on one native son in particular: Scott Schools, the highest ranking career attorney inside the Department of Justice.
As one of a handful of associate deputy attorneys general, Schools, 55, is responsible for handling some of the most sensitive ethical and disciplinary matters at Justice.
He was hired in October by Sally Yates, President Barack Obama's deputy attorney general who was dismissed early in President Donald Trump's administration.
Now, he's reporting directly to Yates's successor, Rod Rosenstein, who within days of being confirmed was pressured to justify the firing of FBI Director James Comey and then, against Trump's wishes, appointed a special prosecutor to investigate whether the president's campaign associates colluded with Russia to influence the 2016 election.
Only in the past few months has the scope and scale of Schools's influence come into focus. The 30-year veteran lawyer is helping the DOJ navigate unprecedented political minefields that could undermine the agency's integrity at a critical moment in time.
He could also be on the verge of having an even higher profile assignment than he did in 2007, when as interim U.S. Attorney for the Northern District of California he slapped baseball legend Barry Bonds with a four-count indictment in connection to a mass steroids conspiracy.
Ask old colleagues and associates from back home in Charleston about Schools and they'll describe him as trustworthy, reliable, hardworking and above all else a terrific lawyer — a "lawyer's lawyer," in the words of Bart Daniel, a Charleston attorney who gave Schools his first big break.
"The Department of Justice, and frankly our country, is very fortunate to have him the role that he's in because he is in for the right reasons," said Brady Hair, city attorney for North Charleston. "And not many people can say that."
An impressive resume
Schools has benefited over three decades from having an outstanding professional reputation. It was partly a personal recommendation, though, that landed him his first job as an assistant U.S. attorney.
The year was 1989, and his clerkship with U.S. District Judge Falcon B. Hawkins was coming to an end. Daniel had just been appointed the state's U.S. attorney and was looking to fill out his staff. Schools emerged as an applicant.
"Just like I did with everyone I have ever hired or recommended, I did my due diligence," Daniel said. "Of course everyone I spoke to spoke of him in glowing terms. But my sister actually knew him from (Porter Gaud) high school, and said what a fine person he was, so nice and outgoing."
In addition to attending this affluent local school, Schools' grandfather started the Piggly Wiggly Carolina grocery store franchise.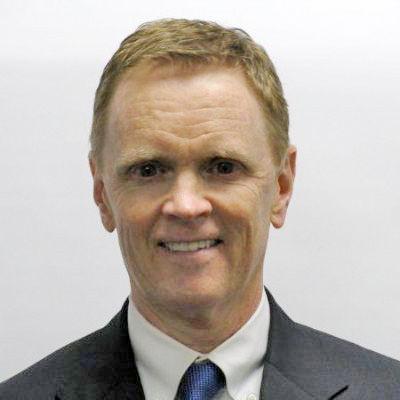 At the U.S. Attorney's office, Schools caught on quickly, Daniel said. He was a key player in the project known as Operation Lost Trust, the state's largest public corruption case that took down 10 percent of the S.C. Legislature. Schools was soon working on cases on his own with the depth and complexity typically reserved for more senior attorneys.
When Daniel went back to his own practice in 1992, he brought Schools with him, but Daniel could always tell the young lawyer's "heart was at the DOJ."
Sure enough, Schools returned to the public sector in 1997, serving for the next several years in a variety of roles including the deputy to then-U.S. Attorney for South Carolina, Strom Thurmond, Jr.
"He's probably one of the biggest reasons why my tenure was successful," said Thurmond, now the solicitor in Aiken.
From 2008 and 2013, Schools held his first stint as an associate deputy attorney general in Washington. One of his assignments was helping prosecute two men charged with rape and murder in the first two federal death penalty cases in South Carolina history.
U.S. District Court Judge Joe Anderson, whose judicial appointment coincided with the start of Schools' legal career in Charleston in the late 1980s, told The Post and Courier it was the best-argued case he'd seen in his decades on the bench.
Meanwhile, Schools was being mentored by a fellow associate deputy attorney general named David Margolis. For years Margolis held the standing within the DOJ many say Schools now enjoys, and his attention to Schools was viewed as a sign he was grooming the younger man for the role he holds today.
Help back home
Margolis died last July, three months before Schools was hired back at the Justice Department after a three-year sojourn to private practice at the Charleston firm of Moore & Van Allen.
People might see the work Schools is doing now and think the stakes couldn't be higher for the country. Between 2015 and 2016 in Charleston, however, Schools found himself helping his home turf navigate a series of painful obstacles where the stakes were unthinkably profound.
First came the death of Walter Scott, a black man shot five times while fleeing a traffic stop by a white police officer in North Charleston.
Hair, who has at times found himself arguing cases where Schools has been the opposing attorney, said he enlisted Schools's help in handling the fallout, hoping to avoid the riots that erupted in cities where other black men had been shot by white police officers.
"I relied on Scott for help on how to respond to the press, for instance ... and we had to deal with (Freedom of Information Act) requests," Hair recalled. "The internal issues dealing with the police department, the constant peppering of lawyers for the Scott family and talking about civil lawsuits and we had to devise a plan to resolve that possibility."
Meanwhile, Charleston Police Chief Greg Mullen was putting together a program to help bridge city divides called the Illumination Project. He asked Schools to serve on the steering committee. It was a major time commitment, Mullen said, with monthly meetings that could last hours and subcommittee meetings taking place every few weeks.
"(Schools) was able to bring a different perspective to the overall understanding of the group in terms of how investigations took place and how they managed to work through the system," said Mullen.
Ninth Circuit Solicitor Scarlett Wilson, who prosecuted the Scott case as well as the state case against Dylann Roof in the murder of nine black parishioners at Charleston's Emanuel AME Church, said she relied on Schools for advice as she worked through both cases.
"He's a great sounding board," she said. "A very wise and steady personality when there's chaos all around. He's solid."
'His personality and his nature'
Schools declined to be interviewed for this story. Associates said they weren't surprised.
"He would not want public recognition for any of this," Thurmond said. "That's just his personality and his nature."
But in interviews with nearly a dozen individuals who have known him over the years, similar themes emerged.
Everyone described Schools as a dedicated civil servant whose record of supporting Republican candidates has never interfered with his ability to do his job.
"When he went into this current job, we didn't know who our next president was going to be, and I don't think anybody would have had any concerns either way," said Wilson, also an elected Republican.
Each marveled at his devotion to his work.
"One time we had a fire alarm go off, and I remember (Schools) standing in the courtyard with the disc he had remembered to take out of his computer in case the building burned down," Anderson said.
And lest a picture is painted of someone who never has any fun, many are quick to point out the lifelong bachelor enjoys golfing and hunting. He's a doting godfather and uncle and a master of impressions, especially President Bill Clinton.
"He probably cannot sit down with you, but if he could you would enjoy the meeting," Sherri Lydon, a Columbia lawyer who worked with Schools under Daniel early in their careers, told The Post and Courier.
"You would be impressed by him and all that he has accomplished,' she said, "but you would come away thinking, 'gosh, what a nice guy.'"