COLUMBIA — In a month, South Carolina voters will trim a field of eight candidates for governor by at least half.
TV and online ads have started appearing. Running mates are being named. Campaign stops are popping up across the state.
Even this close to an election, a large portion of voters have not made a choice. Nikki Haley was a backbench lawmaker with scant hope around this time in 2010 before a few key events propelled her to a surprise win in the GOP gubernatorial primary.
With attention growing in the race this year, it's time to get past the catchy phrases and push-button issues. 
The Post and Courier sent each candidate a list of questions on schools, energy, prisons and the environment. They also were asked how they would like to expand the power of the office and what they saw as the state's biggest recent accomplishments and disappointments.
Here are the highlights of their answers. (Read more details and find additional questions, here.)
Fixing schools: Boosting teacher pay was the popular answer.
All three Democrats back raising teacher salaries. Charleston businessman Phil Noble wants to give schools money to start innovative education ideas. State Rep. James Smith favors pushing project-based learning where students study real-world issues. Florence attorney Marguerite Willis says schools should stream lessons from the state's best teachers.
Some Republicans mention boosting teacher pay. All but former Lt. Gov. Yancey McGill said they want school choice. McGill wants to audit the state's education agency and school districts to find money to fix buildings and hike teacher pay. Gov. Henry McMaster backs consolidating school districts and putting that savings into classrooms. Greenville businessman John Warren wants at least 70 cents out of every education dollar in the classroom.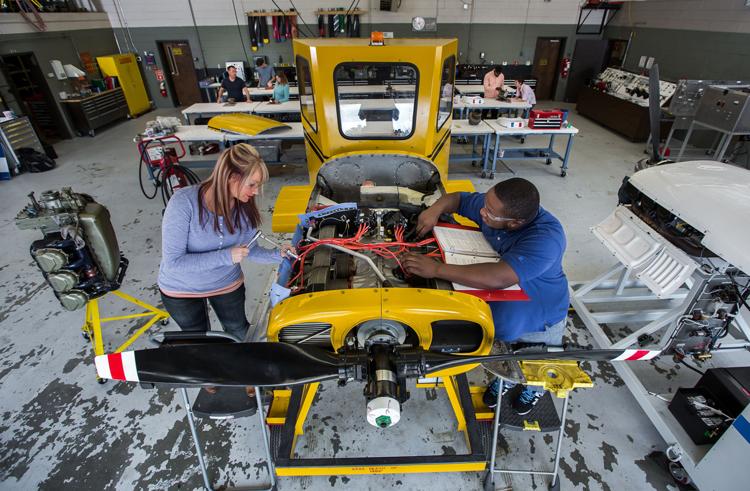 Growing the economy: The candidates say education is the key to helping South Carolinians fill high-tech jobs.
Smith and Willis seek partnerships between colleges and businesses to retrain workers. Smith wants to boost initiatives so veterans can find jobs in new industries. Willis says the state should allow rural areas to find "unorthodox" economic development opportunities, such as opening a casino in Marion County.
Republicans also see a role for colleges in preparing workers, including providing apprenticeship programs. Lt. Gov. Kevin Bryant said tuition needs to fall. Two-time state agency head Catherine Templeton says schools need to bring back "shop class" to teach skills needed at some employers.
Preserving beaches and water quality: The question about environmental issues drew few very specifics from candidates.
All the Democrats would stop offshore drilling efforts. Smith says he would appoint state agency leaders "who will responsibly enforce regulatory requirements." Noble says he's "disgusted by the Legislature tying the hands of municipalities trying to reduce the use of plastic bags."
Among Republicans, Bryant also believes local governments should make decisions, such as with bags. Three Republicans mentioned a ban on offshore drilling, including McMaster who said the state has no room to accommodate  refineries, storage tanks and truck traffic.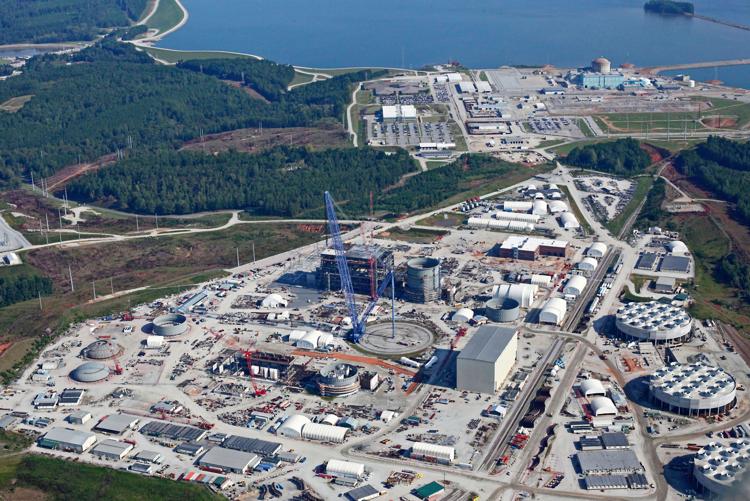 Deciding energy needs: All the candidates want to stop South Carolina Electric & Gas customers from paying for the abandoned V.C. Summer Nuclear Station reactors in Fairfield County. 
Bryant seeks to preserve the abandoned equipment at the project site so it can be sold to help repay customers. While some GOP candidates backed selling state-run Santee Cooper, McGill wants "protect the jobs of the regular (utility) employees who had nothing to do with this debacle."
Smith wants to elevate the S.C. Energy Office to Cabinet level where it can craft an energy plan. Willis mentions expanding renewable energy including solar, wind and biomass.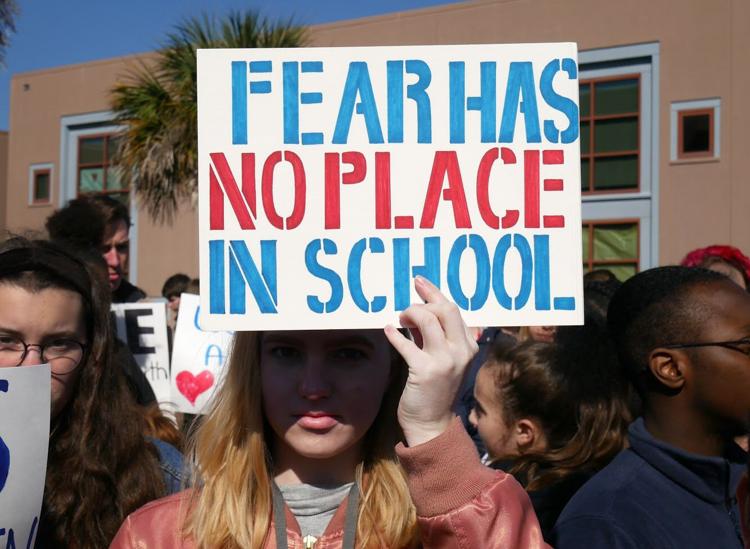 Making schools safer: Again there's agreement, this time in backing additional officers at schools.
Democrats each mentioned some sort of gun-related ban: Noble, assault weapons; Smith, bump stocks; and Willis, comprehensive gun control. They also broached adding safety features in buildings and boosting mental health resources at schools.
A couple of Republicans — Bryant and Templeton — say they back teachers carrying guns.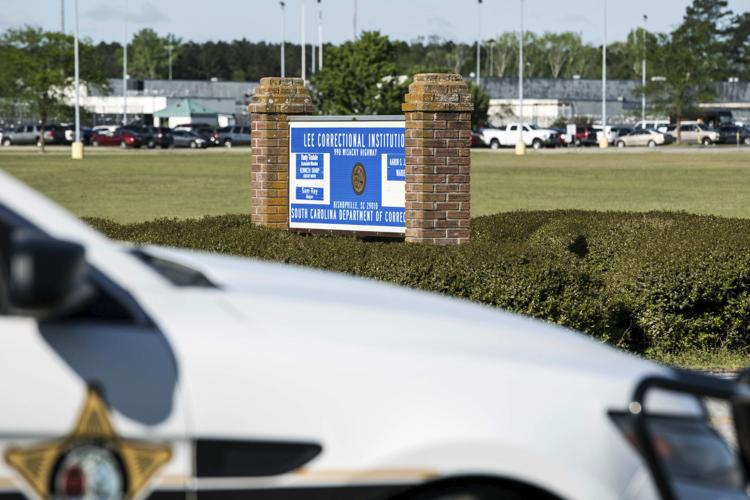 Curbing prisons violence: In the wake of the nation's deadliest prison riot in a generation, the hopefuls for the Governor's Mansion favored better pay to recruit and retain more correctional officers.
Willis suggests harsh penalties for contraband suppliers and some inmates with incentives for good conduct, such as additional or extended family visits.
Templeton said the state needs to require prisoners serve their full terms. She and Bryant want South Carolina to jam cellphone signals even without federal permission. McMaster wants to press federal officials on the issue.
Warren wants to merge the state's prison and probation agencies and use the savings to boost correctional officers pay.
Powering up the governor's office: Asked what power they would give the governor's office, most Republicans mentioned appointing the chiefs for the state's schools and transportation agencies.
Schools could happen soon with voters expected to consider in November whether to stop electing the state superintendent. McGill says he would rather give more control to local governments "where the individual citizen's voice is stronger."
Among Democrats, Noble wants to form a commission so state agencies can come up with a "big new idea" to the state forward.
Choosing S.C.'s wins and losses: Candidates were asked to name the state's biggest recent accomplishment and biggest disappointment.
Noble and Willis mention removing the Confederate flag from the grounds of the Statehouse. Noble says his biggest "shame" is that the state failed to enact curbs on guns that could prevent a repeat of the Charleston church shooting that led to the flag's removal.
Some Republicans mentioned accomplishments tied to their tenure in state government. For Bryant, it was the reform of the state's employment agency; McMaster, a 17-year low in the jobless rate; and Templeton, Boeing's North Charleston jet plant expansion. 
Disappointments ranged from the abdication to halt abortions (Bryant); the "jarring break of faith" from the nuclear project collapse (McMaster); lawmakers caught in a corruption probe not going to prison (Templeton); and funding Planned Parenthood (Warren).
Determining the state's priorities: Asked where should the state be more or less assertive, most candidates gave vague answers and talked in generalities. 
McMaster and Templeton brought up their plans to cut income taxes. Bryant suggests backing off regulations that keep people out of licensed professions after minor convictions or because they don't have a four-year college degree. Warren wants the state to push school choice.
Willis wants to find creative way to boost state revenue, including medial marijuana. Noble would like less meddling in schools by the Legislature.