You can tell a real South Carolinian based on what goes into their mouth and what comes out.
We like barbecue, shrimp-n-grits and boiled peanuts. Sometimes we say smart things. Sometimes we say dumb things.
Here's a sampling of 2018's most quotable quips.
Graham doesn't 'give a shit'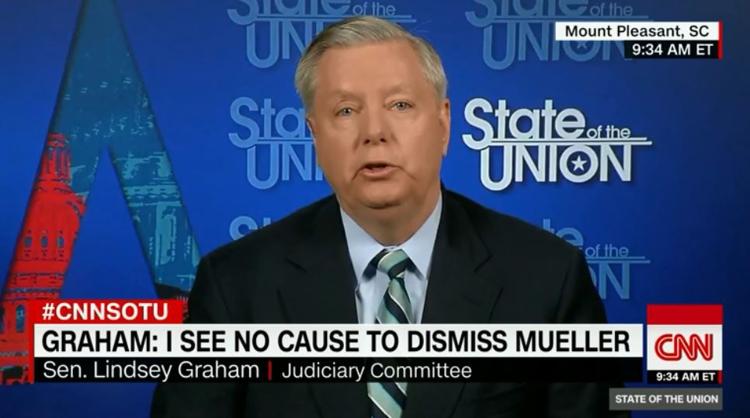 From the Brett Kavanaugh hearings to the murder of journalist Jamal Khashoggi, U.S. Sen. Lindsey Graham is Washington's greatest quote machine.
Since there's not enough space to include everything he uttered in 2018, we'll focus on what he said on CNN in June.
"If you don't like me working with President Trump to make the world a better place, I don't give a shit," Graham said on live TV.
Because CNN is pay cable and not public broadcast, no one got in trouble with the FCC.
Congressman's .38 is special 
Republican U.S. Rep. Ralph Norman solidified his NRA credentials when he pulled out his own — and loaded — .38-caliber Smith & Wesson handgun during a meeting with Rock Hill constituents.
"I'm not going to be a Gabby Giffords," he said afterward, referring to the former Arizona Democratic congresswoman shot outside a Tucson-area grocery store during a constituent gathering in 2011.
"I don't mind dying, but whoever shoots me better shoot well or I'm shooting back," he added.
Trump, Sanford, Tallahassee Trail 
President Donald Trump went out of his way on multiple occasions to bash critic U.S. Rep. Mark Sanford after the now-departing congressman tried to confront the president's incivility.
"I can't stand that guy," Trump said during a live rally for Gov. Henry McMaster in June.
"The Tallahassee Trail — must be a beautiful place. Unfortunately, he didn't go there," Trump confusingly added of Sanford's time as governor.
Mark, Katie didn't play nice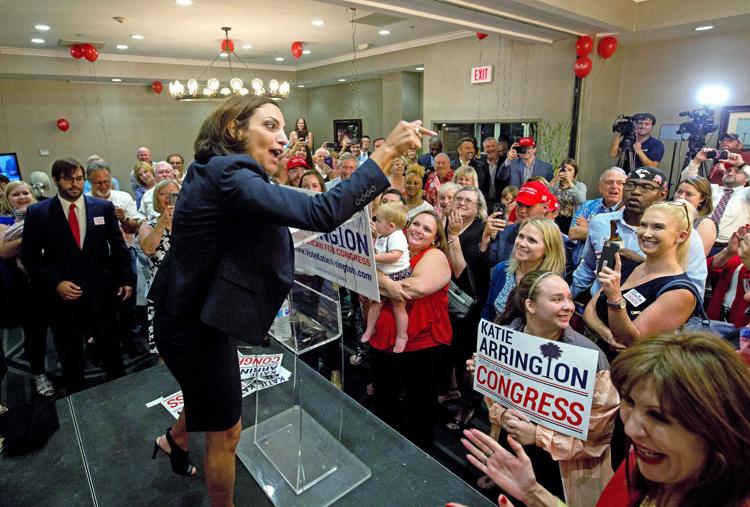 Republican congressional primary winner Katie Arrington got in the act, too, blistering GOP primary loser and non-endorser Sanford after her stunning Nov. 6 upset loss to Democrat Joe Cunningham.
"We lost because Mark Sanford could not understand that this race was about the conservative movement — and not about him," she said.
Sanford went for the last word in a New York Times op-ed. "Republicans got a wake-up call last week," he wrote. "But will we wake up?"
Smoking and oil don't mix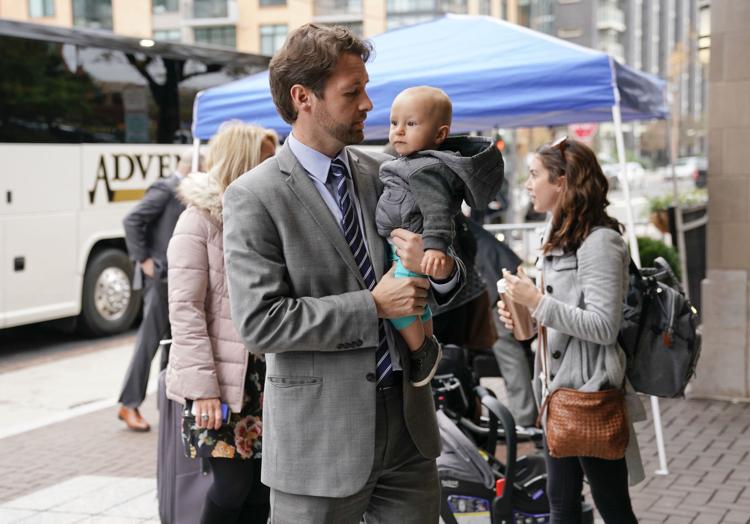 Democrat Joe Cunningham is now Charleston's congressman.
One of his 2019 priorities is to fight Trump's move to open the East Coast up to oil and gas exploration. This was his logic against it during a debate in October.
"If you lift a ban on smoking inside a restaurant, what do you expect to happen? People will start smoking," he said. "If you lift a ban on offshore drilling off our coast, people are going to start drilling."
Tim Scott: GOP can do better
U.S. Sen. Tim Scott also went to the national media to say his fellow Republicans are fumbling away opportunities to attract minorities.
In a Wall Street Journal op-ed, the Senate's only black Republican said the nomination of polarizing North Carolina figure Thomas Farr to a judge spot once again showed the GOP is repeating mistakes by offering candidates with checkered pasts on race.
"I know conservative solutions can transform lives, but if folks don't trust us, implementing those solutions becomes impossible," he wrote.
Dog is gov's best friend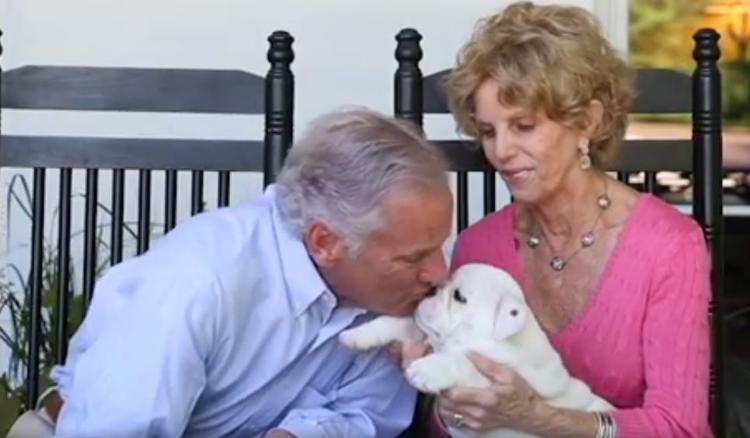 There were plenty of barbs in debates this year, but Gov. McMaster let it be known what counts most during his GOP showdown with primary foe John Warren.
"I've got a bulldog named Little Mac. He's 15 months old. He's a beauty and I love that dog and he's a stress remover. He's better than squeezing those little balls you get."
Gowdy hated the job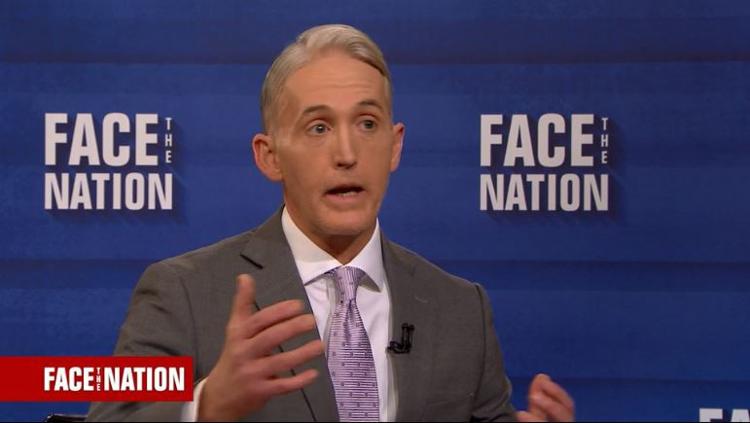 Retiring Republican congressman Trey Gowdy of Spartanburg made it clear he won't miss Washington.
In an April interview with Vice News Tonight on HBO, he was pessimistic about his time in D.C.
"To the extent men judge themselves based on what they do for a living, I don't have a lot to show for the last seven years," he said.
SCE&G ratepayers get 'cold soup'
The saga of the collapse of the two failed nuclear reactors at V.C. Summer continued, but by December, utility regulators ruled Dominion Energy could take over SCANA and charge customers another $2.3 billion for the reactors over the next 20 years.
State Rep. Micah Caskey, R-West Columbia, summed up what many people thought of the decision.
"Dominion will own SCANA. Shareholders and lawyers win, everybody else gets cold soup," he said.
'No' on Charleston slavery apology
The day after Charleston City Council narrowly passed a resolution formally apologizing for the city's role in slavery, Councilman Marvin Wagener explained why he didn't vote for it.
He said his constituents in West Ashley and Johns Island urged him not to support it. He also suggested that slavery was necessary.
"I have trouble apologizing for the rule of law as it existed at that time," he said. "It shouldn't have been, but it was, and it had to be to build the country at that point in time."
Citadel Honor Code fight
Two Citadel graduates faced off in court in the ongoing Statehouse corruption probe, and it got testy.
Special prosecutor David Pascoe, Class of '89, grilled former lawmaker Jim Harrison, Class of '73, during his trial about allegedly lying to the State Grand Jury about his work for political consultant Richard Quinn.
Pascoe questioned whether Harrison had learned not to lie at the military college.
"It's a shame they didn't teach you the Honor Code," Pascoe said. Harrison was found guilty.
Angry teachers
South Carolina hasn't seen a walkout of teachers like other states, but some warn it could be coming if there isn't change.
"There are other states just as conservative as South Carolina where teachers have walked out and gotten what they wanted. We're not that far off," social studies teacher Tim Monreal of the high-performing and well-off Lexington School District 1, told lawmakers.   
Haley gets best line of all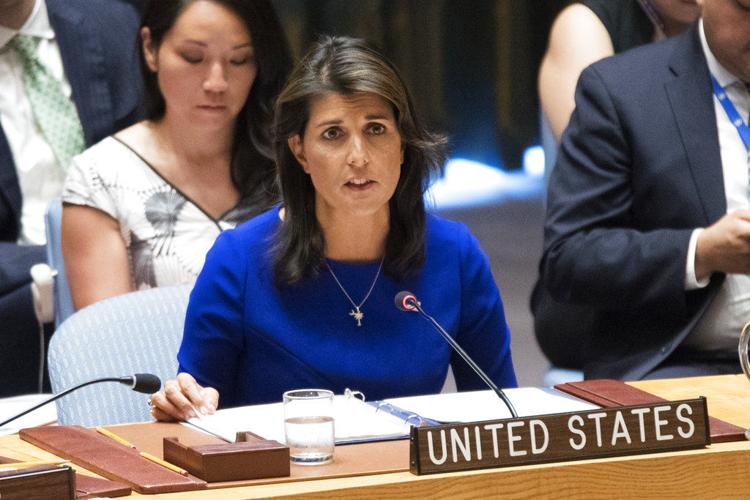 In April, former governor and U.N. Ambassador Nikki Haley let it be known she was not going to take the fall for the White House not having its act together on Russian sanctions.
After Haley went on TV to say penalties were imminent, National Economic Council Director Larry Kudlow suggested Haley had suffered "momentary confusion" over what the Trump administration was actually planning.
"With all due respect, I don't get confused," she responded.
Haley won the day. Kudlow apologized.