South Carolina businesses have begun fighting back against the Trump administration's tariffs, but the state's leading politicians on Capitol Hill say the short-term pain is worth the long-term gain in winning a trade war.
The Palmetto State's largest business group, S.C. Chamber of Commerce, sent a letter to South Carolina's Republican-heavy congressional delegation asking them "to do whatever it takes to inform the administration about the jobs at risk when it takes a narrower view of trade."
"We think our delegation has influence with this administration, perhaps more than any other," state chamber CEO Ted Pitts said in an interview Wednesday. "The business community isn't going to just sit back and wait. We're going to continue to express that urgency."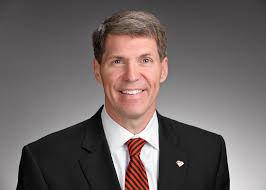 State Ports Authority CEO Jim Newsome added this week that, "If the rhetoric turns into reality, it can turn into a problem, there's no doubt about it."
Some large manufacturers in South Carolina have already let their feelings be known by announcing changes caused by new tariffs on steel, aluminum and other raw materials — including automaker BMW increasing production in China and packaging giant Sonoco raising prices.
"South Carolina is going to get hit pretty hard on a few dimensions," said William Hauk, an international trade expert at the University of South Carolina.
Pressure from the business community is not working. All but one of South Carolina's eight Republican members of Congress want to give Trump's tariffs a chance. 
Where they stand
South Carolina two Republican senators, Lindsey Graham and Tim Scott, even opposed a resolution that passed easily Wednesday calling for congressional involvement with setting tariffs.
Graham, who has often come to the defense of Trump, described tariffs as necessary for leveling the trade playing field, particularly with China. His office says the Seneca Republican has been urging businesses in his home state to allow the president to negotiate better trade deals, specifically the North American Free Trade Agreement with Mexico and Canada.
"I would tell South Carolina businesses, 'I get your message, but you have to understand why President Trump won,' " Graham told McClatchy's Washington bureau. "This will hopefully turn out well."
Pitts admitted he is leaning on past political relationships to win over support among the state's congressional delegation. Pitts worked alongside Scott and U.S. Reps. Jeff Duncan and Ralph Norman when they all served in the state House of Representatives.
The chamber boss is facing a tough task.
Scott, Duncan and Norman along with Republican U.S. Reps. Trey Gowdy of Spartanburg, Tom Rice of Myrtle Beach and Joe Wilson of Springdale agreed with Graham in that they understand the pain felt by South Carolina businesses, but they believe the tariffs will help the president fix trade in the long run.
"The people of this country elected him as President because they trusted he would deliver, so I think we should allow him to continue to do so," said Norman, R-Rock Hill. "While I think some of these tariffs can have a positive long-term impact on our nation, we need to know his plan."
Duncan, a Laurens Republican, said he is working with some South Carolina companies on tariff exclusion requests but noted that tariffs are "appropriate if used as tools to force other countries play by the rules, or bring countries with higher trade barriers back to the negotiation table."
Meanwhile, U.S. Rep. Mark Sanford, a Charleston Republican who lost in a GOP primary last month because of his Trump criticisms, said he is joining others in the House to back efforts to give Congress a say in tariffs.
"This administration is playing with absolute fire as it relates to tariffs and the incredibly damaging consequences that they can bring to the South Carolina economy," Sanford said.
U.S. Rep. Jim Clyburn, the lone Democratic member of the delegation, said he is "concerned about the impact of all of Trump's economic policies on South Carolina jobs and our future economic growth and opportunities."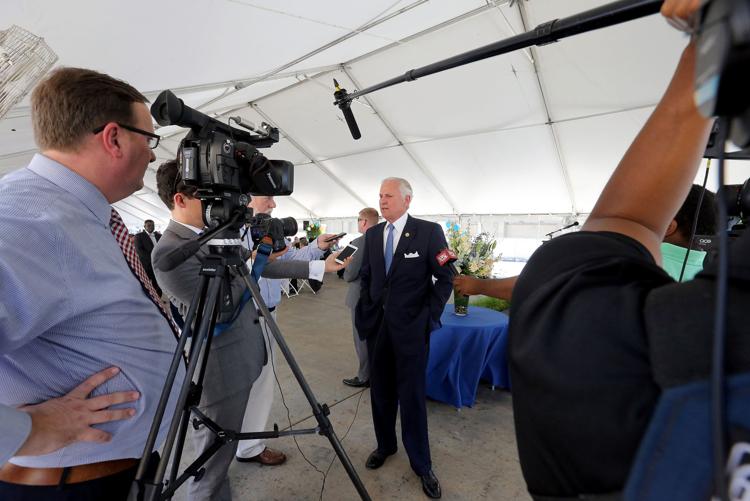 South Carolina Gov. Henry McMaster, who is such a Trump ally that the president flew to Cayce for a rally on the day before his primary runoff last month, said the state chamber's letter was an appropriate response to the tariffs, but he understands the president's intentions to seek fair trade.
The governor said Wednesday that he has spoken to Trump and U.S. Commerce Secretary Wilbur Ross about impact of the tariffs.
"They are aware of our situation," McMaster said after a visit to a Dorchester County manufacturing plant on Wednesday. "We're going to do all we can to see that South Carolina and our businesses and people are not negatively hurt by tariffs, taxes or anything else that's done in Washington.
"There are a lot of things happening, a lot of parts to it, but I can assure you that I will do all I can to do whatever it takes to see that our businesses continue to grow."
McMaster fought unsuccessfully this year to stop tariffs on large residential washing machines on behalf of a new $380 million Samsung plant in Newberry.
His Democratic opponent in the governor's race, state Rep. James Smith, said the only value of McMaster's relationship with Trump is getting re-elected as governor.  
"McMaster has had a week, and he has done nothing," Smith said during a campaign stop in Greer, hometown of BMW's only U.S. plant. 
Impact statewide
While much of the attention has been focused on BMW's South Carolina plant after the automaker announced plans to build more vehicles in China and charge more for South Carolina-made vehicles sold overseas, the trade issue is clearly front and center for the entire constellation of global manufacturers in the state.
The chief executive at Chinese-owned Swedish carmaker Volvo, which is investing $1.1 billion to build vehicles in Berkeley County starting this year, has said the tariffs could hurt hiring half of the 4,000 workers in South Carolina.
Daimler, which is investing $500 million to manufacture Mercedes-Benz cargo vans in North Charleston, said "there is a concern that the proposed U.S. tariffs on imported passenger vehicles and automotive parts will create a disruptive trade policy." All of the company's vans built in South Carolina will be sold in North America instead of some going overseas.
Greenville-based Michelin North America said it has filed joint comments with six other tiremakers about the new tariffs with the U.S. Commerce Department.
"We continue to evaluate the impact and assess the impacts of these proceedings to our company," a spokeswoman for the French-owned company said in an email Wednesday.
Sonoco announced this week that it's boosting prices by 4 percent in the U.S. and Canada on some packaging products starting Aug. 1 partly because of the tariffs.
The Hartsville-based company's global supply chain normally enables it to hedge raw material purchases and keep prices in check, but the tariffs are putting stress on costs, said Robin Gordon, a division vice president of sales at Sonoco.
One large South Carolina-headquartered company, Rock Hill-based paper maker Domtar, backs the tariffs.
"The current administration is bringing attention to concerns about fair trade with key trading partners, including a number of countries where Domtar has strong business relationships," the company said. "Domtar encourages negotiation with our trading partners to remedy real or perceived trade issues."
Hauk, the USC economics professor, struggled to find any winners in South Carolina, other than some of the steel and aluminum makers that do business in the state.
"They're going to benefit a little bit from this as manufacturers shift to domestic ... suppliers," he said. "But honestly, the U.S. and China get hurt by this. The best outcome is that both sides get to the negotiating table to work this out."