COLUMBIA — South Carolina Democratic gubernatorial candidate James Smith is no longer eligible to win lucrative U.S. Department of Veterans Affairs contracts after declining to cooperate with an inspection of his disabled veteran-owned business this year.
Smith, whose company has received millions in government work over the past seven years, said Monday he didn't have time to produce business documents requested by inspectors while running his campaign for governor. And if he wins the election next month, Smith said he plans to close his company, The Congaree Group.
Despite the Veterans Affairs ban, Smith said he remains eligible for contracts from other federal agencies. His company had contracted with the Department of Defense.
He has four current agreements with Veterans Affairs that he said he is allowed to keep despite the ban.
"If I wanted to seek (contracts), I would have no problem getting approved," Smith said. "Without a doubt."
Smith is facing Republican Gov. Henry McMaster in the Nov. 6 race. Smith, an S.C. National Guard major, has put his combat service at the forefront of his campaign.
At age 37, he traded his job as a military attorney to re-enter boot camp and become a combat officer. He was wounded by a bomb during a year-long deployment in Afghanistan a decade ago.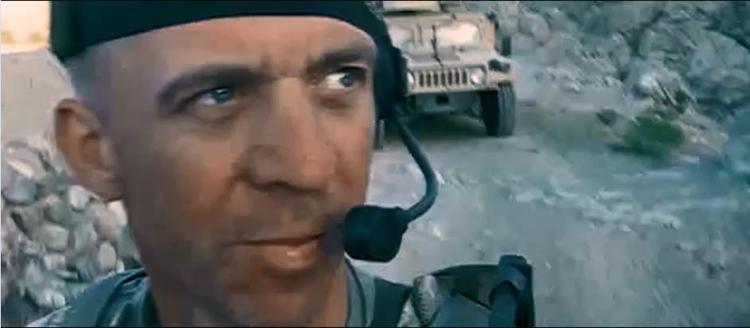 Smith formed The Congaree Group in 2011 and won government contracts where, at different times, he offered pharmaceutical services, medical supplies, valet parking and data analytics.
Congaree is a money maker for Smith. He earned $151,000 from the company last year, accounting for more than 40 percent of his family's $357,000 total income, Smith said.
But in July, Veterans Affairs revoked Congaree's special contracting status that Smith had as a disabled veteran, federal officials confirmed.
Federal officials "could not determine compliance" with its veteran-owned business contracting program because Smith declined for more than a month to produce business documents requested by inspectors, said Susan Carter, a Veterans Affairs spokeswoman.  
Smith's ban by Veterans Affairs was first reported by The Daily Caller.
Veteran Affairs did not respond to a question Monday about what triggered the agency's inspection of Congaree this year. Smith blamed a Daily Caller report this spring about an earlier contracting dispute.
A 2013 complaint alleged Smith used his company's status as a service-disabled veteran-owned small business to obtain the contracts and passed the work to companies unaffiliated with veterans.
Smith said that allegation was unfounded, but Congaree was suspended temporarily by Veteran Affairs. 
Asked how his company was still allowed to pursue VA contracts after the 2013 dispute, the Smith campaign provided The Post and Courier with a letter from the federal agency confirming Congaree's reinstatement.
The correspondence didn't detail why the agency had reversed its decision.
Smith said in an interview that he shared work with non-veteran companies, which he says was allowed under federal subcontracting laws. 
For instance, in a large job providing valet service at the Ralph H. Johnson Veterans Affairs Medical Center in Charleston, Smith after winning the contract in June 2013 gave some of the work to a non-veteran company, Arkansas-based Ambassadors Plus, according to interviews and public records. 
Federal law requires disabled-veteran owned businesses to perform more than half of the actual work of the contract. 
Ambassadors Plus had as many as five employees working at the VA hospital that June, according to a June 2013 news release. Congaree at the time had just two employees, according to its 2013 entry in a federal contracting database. Congaree handled the valet contract by paying Ambassador's employees in a lease agreement, Smith said.
"They leased their employees to me, and I was 100 percent responsible for them," Smith said. 
Paying leased employees flouts the federal requirement that disabled veteran-owned businesses handle contract work directly, said Charles Tiefer, a professor of government contracting at the University of Baltimore School of Law.
"That's not compliance," he said. "That's evasion."
Smith maintained that federal authorities were satisfied with his company's handling of the contract. 
"In 2013, the issue was raised, and we appealed the determination and won," Smith said.
Smith said that agreement with Ambassadors Plus employees only lasted for the beginning of the contract in 2013. Congaree took full control of the job in 2014, Smith said.
"We have always been in compliance," Smith said.
Congaree provided the valet work in Charleston through last year and made nearly $1.3 million on the contract, said Erin Curran, a Charleston Veterans Affairs spokeswoman.
Questions over using disabled veteran status to obtain lucrative contracts only to hand off most of the work to non-veterans, known as a "rent-a-vet" scheme, have become increasingly prominent across the U.S. in recent years.
A Missouri businessman was sentenced to 18 months in prison in August for falsely claiming that a service-disabled veteran was running the day-to-day operations of his construction company in order to obtain millions of dollars in federal contracts.
Another pair of businessmen in Kansas were accused by federal prosecutors in May of running a similar fraud, making a service-disabled veteran the 51-percent owner of their company even though he was effectively nothing more than a figurehead and not truly running the business.
U.S. Sen. Claire McCaskill, D-Mo., sent a letter to the Department of Veterans Affairs in July highlighting the problems "rent-a-vet" schemes can cause for legitimate veteran-run companies.
"I am concerned that continued challenges with vetting participants in the program can enable this kind of fraudulent activity and will prevent qualified service-disabled veteran-owned small businesses from fairly competing for government contracts," McCaskill wrote.
Jamie Lovegrove contributed to this story.