(Update: USC Provost Joan Gabel was named president of the University of Minnesota on Dec. 18.)
COLUMBIA — The University of South Carolina could be searching for replacements for its top two positions next year.
Provost Joan Gabel, who oversees academic operations at the state's flagship college, is the sole finalist to become president at the University of Minnesota, the school said this week. 
USC President Harris Pastides announced in October he is leaving at the end of June after 11 years at the helm.
A committee seeking nominees for his successor could pick a search firm at a meeting Friday, panel Chairman Hugh Mobley said.
Gabel has been considered a potential candidate to succeed Pastides at USC.
If Gabel leaves, one of the new president's first duties would be finding a new provost, a key role at a college working toward earning a reputation as a "public Ivy League" school.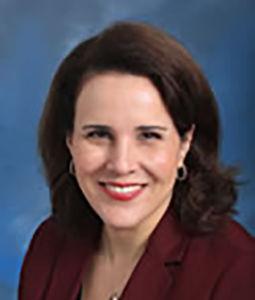 Gabel came to USC in 2015 from the University of Missouri where she led the business school and has received generally high marks for her engagement with faculty and students.
She impressed the Minnesota board with her experience, energy and confidence, The (Minneapolis) Star Tribune reported. She will tour the school's campuses next week and meet with the board. 
The University of Minnesota system has roughly the same number of students as USC — 52,000. Gabel would be the University of Minnesota's first female president.
Her predecessor at USC, Michael Amiridis, is widely considered a leading contender for Pastides' job. 
Amiridis was a popular administrator when he left Columbia in 2015 to become president of the University of Illinois at Chicago.
On Friday, Amiridis, who has two children attending USC, declined comment on whether he was interested in the top post at the school where he worked for two decades.