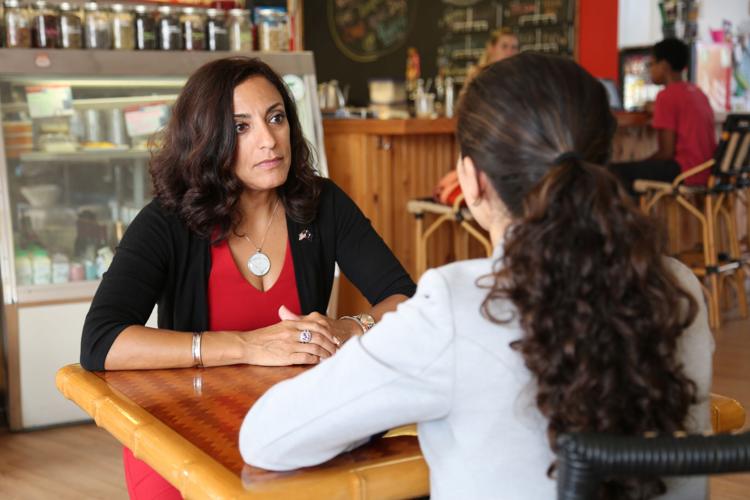 Katie Arrington, the state representative from Summerville challenging U.S. Rep. Mark Sanford in this year's GOP primary, is airing her first TV ad of the season.
The 30-second spot is titled "American Dream." In it, Arrington makes several references to President Donald Trump, whom she is aligning herself with as a strong backer of his conservative agenda.
"As a new mom and military wife, I worked the night shift at Denny's just to make ends meet," her dialogue says. "Now, I own a business providing cyber security to protect our troops.
"My name is Katie Arrington. I've lived the American Dream — the same American Dream Donald Trump was elected to restore," she said.
"But too many Washington politicians only want to attack our president. I am not a politician; I am a mother and small business owner. And I am running for Congress to help pass President Trump's bold, conservative agenda."
She does not mention Sanford by name. He has been a vocal Trump critic ranging from the president's refusal to release his tax returns to singling out his rhetoric as contributing to the growing lack of civility in politics.
Arrington's campaign consultant Michael Mule said the thrust of the ad includes depicting Sanford as "an anti-Trumper."
The ad began airing Monday in the Charleston and Savannah television markets, her campaign said. The 1st Congressional District stretches from Charleston to the Beaufort area.
Mule declined to discuss how long the ad will be used or the extent of the buy.
"You'll see it on Fox News quite a bit," he said.