WASHINGTON — A top donor to Gov. Henry McMaster's campaign has come under scrutiny as part of a federal investigation into President Donald Trump's inaugural committee for contributions that were reportedly coordinated by McMaster's lead fundraiser.
Federal prosecutors in the Southern District of New York served a subpoena to the Trump inaugural committee this week, according to The New York Times, demanding financial records related to donations "made by or on behalf of foreign nationals."
The only donors named in the subpoena, the Times reported, were California venture capitalist Imaad Zuberi and his firm, Avenue Ventures, who gave $900,000 to the inaugural committee. The subpoena does not detail the nature of prosecutors' specific interest in Zuberi, who is an American citizen, according to the Times.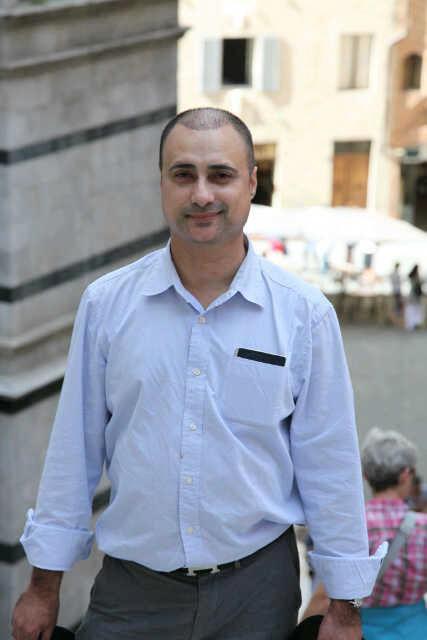 Once a top bundler for President Barack Obama and Hillary Clinton, Zuberi began giving significantly to Republicans after Trump's 2016 election victory — including to McMaster.
Over the course of 2017 and 2018, campaign finance disclosures show Zuberi, his family and affiliated companies combined to give $52,500 to McMaster when the South Carolina governor pursued his first campaign victory since ascending to the post after Nikki Haley's departure. 
One of McMaster's GOP primary opponents, Catherine Templeton, dinged McMaster for the connection to Zuberi over the donor's past contributions to Obama and Clinton.
The principal purpose of Zuberi's political donations, he told the Times, is gaining access to powerful people — and access he received as a result of his donations to McMaster. 
Zuberi was invited to sit down with Trump and McMaster as part of a VIP group of 30 major donors before Trump spoke at a larger October 2017 fundraiser for McMaster in Greenville.
In the months following that introduction to McMaster, Zuberi "indicated to the governor's office that he represented the Qatari Investment Authority, which had an interest in investing in South Carolina," according to McMaster's spokesman, Brian Symmes.
Symmes said the governor's office referred Zuberi to the S.C. Department of Commerce, "which dealt with him in the same way it would any other individual or group that was interested in investing here."
Executives with the Qatar Investment Authority met with South Carolina politicians and business leaders in February 2018, days after the Arab nation moved to settle a long-running air travel dispute with the United States in Washington, D.C.
Following a luncheon at Boeing's 787 Dreamliner plant in North Charleston, Abdullah bin Mohammed Al Thani, the authority's chief executive officer, met with media and said the group was looking for unspecified investments to make in South Carolina.
No investment has been announced, and Symmes said the state government is not aware of any projects that have come to fruition as a result of the meetings.
Al Thani said the group was impressed by the Port of Charleston's expansion plans, but a port spokeswoman said the group did not tour the facility or meet with members of the State Ports Authority.
Charleston Mayor John Tecklenburg also signed a declaration of understanding to encourage economic development, cultural and environmental cooperation between Charleston and Doha, Qatar's capital city. The meeting between the group and the mayor's office came together at the last minute, a spokesman said.
The authority returned to the Charleston area two months later as part of a "road show" the group was making at Southeastern cities to highlight investment opportunities.
Zuberi's spokesman, Steve Rabinowitz, did not respond to a request for comment.
The common thread through Zuberi's donations to top Republicans has been Caroline Wren, a veteran GOP operative who led McMaster's fundraising operation.
Zuberi also donated $10,500 to the 2018 campaign of S.C. Attorney General Alan Wilson, for whom Wren was also a fundraising consultant. 
Wren was the finance director for U.S. Sen. Lindsey Graham's 2014 campaign, but she has not worked for Graham since then, according to the senator's campaign manager, Scott Farmer.
Reached by phone, Wren declined to comment but did not dispute any details in the New York Times report.
Neither McMaster nor Wilson have been linked to the federal investigation into the Trump inaugural committee in any way. Spokesmen for both of their campaigns said they had no knowledge of anything suspicious about Zuberi or his donations.
"Mr. Zuberi was treated by the Department of Commerce and the governor's office in a way that is entirely consistent with the way we would treat anyone who has expressed a legitimate interest in investing here," Symmes said.
Zuberi and two family members also contributed $10,500 to the 2014 gubernatorial campaign of Democratic S.C. Sen. Vincent Sheheen of Camden. Sheheen said he does not recall the donations.
David Wren and Andy Shain contributed to this report.