You're seeing the Palmetto Politics daily newsletter. Receive the latest political news and in-depth analysis from The Post and Courier to your inbox Monday-Friday here.
📣 What you said about whether SC Republicans should hold a 2020 presidential primary
State Sen. Sandy Senn, R-Charleston, worries about the optics of her party not holding a presidential primary in 2020.
"They presume we all think alike!" she wrote, noting that Democrats will stop at nothing to win back the state if Republicans continue to behave this way.
Senn was one of many people I heard from after I asked you to tell me whether you think South Carolina Republicans should hold a presidential primary in 2020. The question has moved to the forefront after media reports and chatter among politicos and Republicans about Trump alternatives ahead of the primary season.
Most readers I heard from said they wanted to see open dialogue.
John Anderson put it this way: "While I believe that the President would win the primary, our system of government allows for the people to have a voice in choosing their leaders."
Rhiannon McDevitt sent me an impassioned list, giving multiple reasons why she thinks Republicans should hold a primary. Among them is a concern that Republicans could alienate potential voters.
The younger generations are registering as Democrats or Independents. They dislike Trump. The dislike increases with age (rather than decrease). Republicans need to take a real look at demographics and constituencies and decide if they want to adapt to the environment or be put out to pasture with the Boomers," McDevitt said, adding in another point, "No primary means, SC Republicans will become the Party of Trump vs. South Carolina Republicans. They will own Trump's legacy."
But C. Hampton Atkins isn't so sure a primary is worth it.
"In general, a Presidential primary has many benefits to South Carolina but is not warranted to incur the expenditure of time and talent of SCGOP with an incumbent President running for reelection," he said.
And let's not forget that Democrats have done this, too.
In 1996 and in 2012, the South Carolina Democratic Party did not hold primaries when Presidents Bill Clinton and Barack Obama faced no opposition when they sought their second terms.
But for Katharine Beard, who said she felt the GOP left her a long time ago, she said the Republican Party needs to be brave enough to take on a brawl if a Trump challenger emerges.
"I think if the GOP is going to survive they will open the primary to any candidate willing to take Trump on," she said.
---
Want to receive this newsletter in your inbox Monday through Friday? Sign up for free.
---
How SC congressmen voted on border wall funding
The Republican-controlled House passed a bill late Thursday that would keep the government funded through February and also allocate $5.7 billion for a very vocal and repeated demand by President Donald Trump: To build a wall at the U.S.-Mexico border.
My colleague Jamie Lovegrove was in Washington for the vote and reported on the dramatic day, where House Republicans in the hard-right Freedom Caucus urged their colleagues to vote for the border wall funding.
Remember: Three South Carolina congressmen are members of the Freedom Caucus. They are Mark Sanford, R-Charleston; Ralph Norman, R-Rock Hill; and U.S. Rep. Jeff Duncan, R-Laurens.
The bill passed the House largely on party lines. No Democrats voted in favor of the measure.
The bill now heads back to the U.S. Senate for approval, where a 60-vote majority is needed for passage.
Read more about how South Carolina lawmakers voted on the bill.
In other news:
Follow Palmetto Politics on Twitter

AND ONE MORE THING:
President Donald Trump turned to Twitter to lash out at close ally Lindsey Graham, saying the South Carolina senator shouldn't question his motives on Syria. Then, Graham hit back in eight tweets.
The Twitter feud erupted Thursday, and it's the first time in months that the two have clashed this publicly and this loudly.
Read more about the back-and-forth between Graham and Trump here.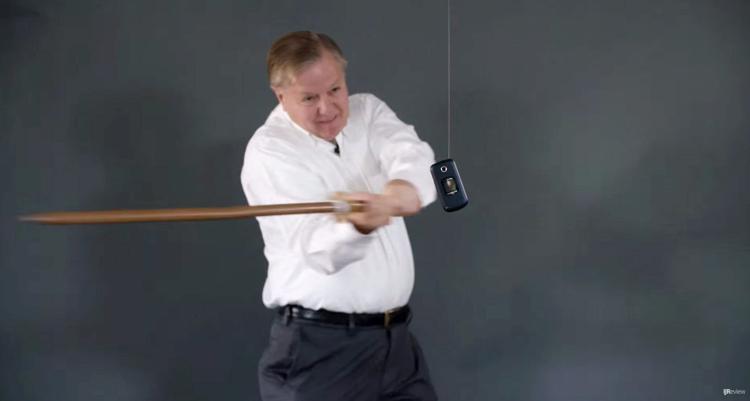 ---
Did your smart, politically engaged friend forward you this email? Subscribe here.
Craving more? Check out the rest of the Post and Courier newsletters.