COLUMBIA – Supporters of ranked-choice voting rallied at the S.C. Statehouse steps Jan. 23, saying the current election system is broken and they've got a solution to fix it.
The event was headlined by Andrew Yang, the former Democratic presidential candidate and one-time New York City mayoral hopeful who is leading efforts to create a new third party, the Forward Party.
He argued that horse-race ballots and a two-party system has led to more polarization and political disengagement.
"This is the only way to improve our politics, change the incentives and make it so our leaders have to answer to us," Yang told the eclectic crowd of members of the Green Party, Libertarian Party and other ranked-choice enthusiasts. About 50 people attended.
"Half the time your vote doesn't matter, and most Americans know that because they've been set up in a district where their vote doesn't count," he said.
In ranked-choice voting, also known as instant runoff voting, voters rank the candidates in order of preference. The candidate with the lowest number of first-rank votes is eliminated and their voters' votes are resigned to their second choice and so on until a winner emerges.
Maine and Alaska already have ranked choice voting systems. In November, Nevada voters passed a referendum to introduce the system there.
Rep. Jermaine Johnson, D-Columbia, told the crowd that he intends to introduce a bill in the next two weeks that would implement ranked-choice elections in the Palmetto State.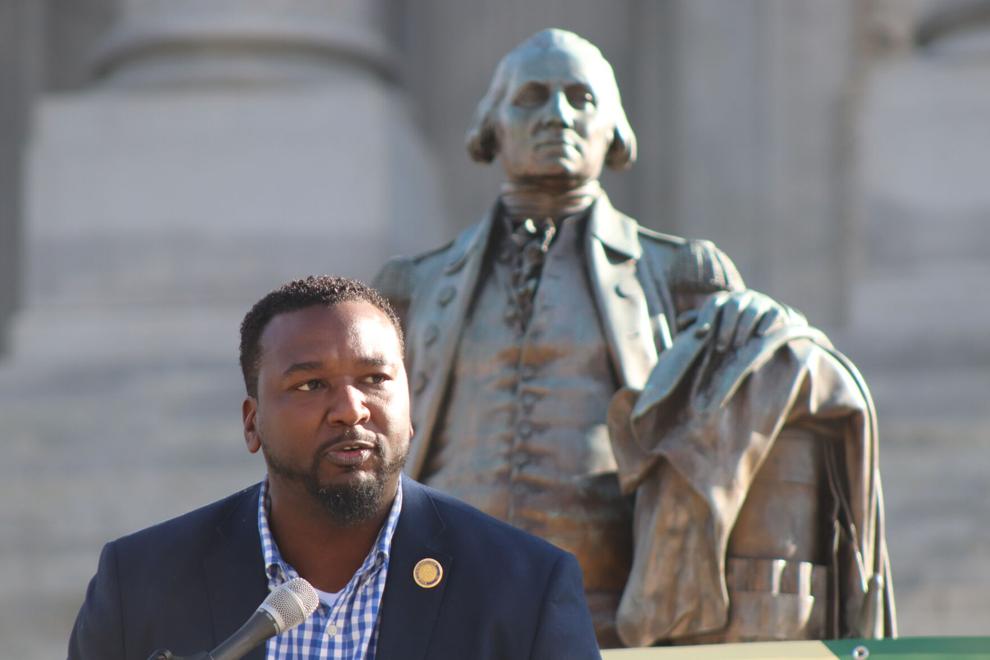 The Richland County Democrat said he's secured a Republican co-sponsor, but still expects the bill to face an uphill battle in the statehouse.
Some legislators, he said, "know that ranked choice voting is going to take some of them out."
Proponents say the system favors candidates that can build consensus to the detriment of candidates at the extremes, and ensures that every vote counts even in gerrymandered districts.
Yang also argued that introducing instant runoffs would save South Carolina money by eliminating two-round primary runoffs the state already holds.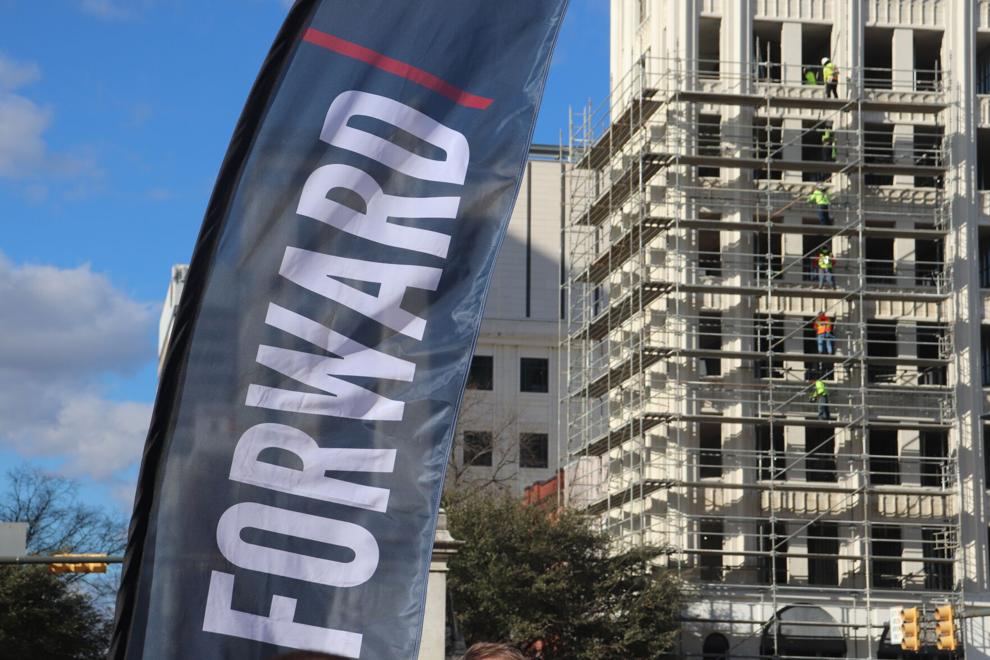 Opponents of the system say it's confusing, and Yang acknowledged that explaining the system can be challenge.
"We're going to have to find ways to translate this message to people so they get it," he said.