If a majority of South Carolina's Democratic Party county chairs had to pick a presidential nominee today, the choice would come down to a two-person duel, not an open scrum.
With 11 months to go until the Feb. 29, 2020, primary, U.S. Sens. Kamala Harris of California and Cory Booker of New Jersey are the clear popular nods (not necessarily in that order), according to a telephone survey of the party leaders by The Post and Courier.
The trend was seen in all four regions of the state: the Lowcountry, Pee Dee, Midlands and Upstate. Two-thirds of the county officials agreed to offer opinions.
Harris was mentioned by 23 of the 30 chairs who responded as one of the top four interest-drawing candidate picks so far.
Booker was mentioned by 26 of the 30.
But there's also a wild card named Joe Biden, the survey found.
While the former vice president is not in the race — yet — he's still getting hold-out consideration. Some county leaders see him becoming the outright leader in South Carolina once he commits to running, something that is expected next month.
"I believe he will be the ultimate winner," said Barbara Bowman, chairwoman of the Sumter County Democrats. "He knows politics; he knows 1600 Pennsylvania Avenue."
Others want to see Biden ramp up sooner than later.
"If he were in the race, he'd be on my list," said Clarendon County Chairwoman Patricia Pringle.  
The next-tier candidates are getting mentions, too, some for no other reason than they've already made visits to the state, taking part in the type of personal face-to-face, handshake politicking that voters remember.
Sens. Amy Klobuchar of Minnesota, Elizabeth Warren of Massachusetts and Kirsten Gillibrand of New York are among them.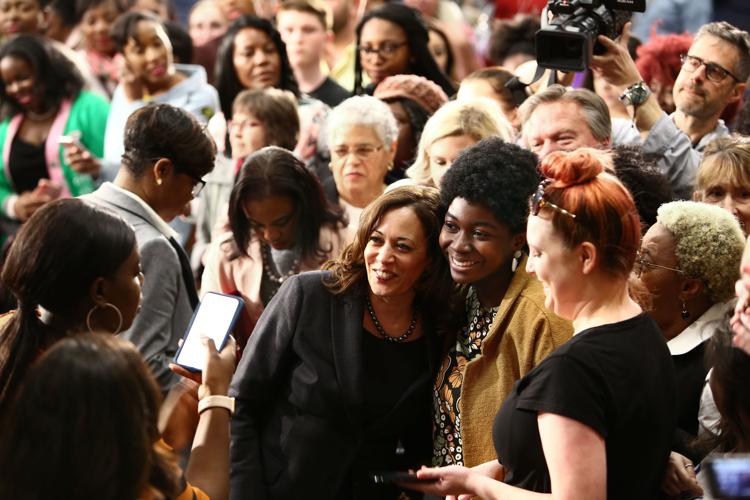 Berkeley County Chairwoman Melissa Watson, for example, said don't underestimate Warren, who visited in January and brought on Hillary Clinton's 2016 South Carolina director from the general election to lead her 2020 primary campaign in the state.
"She's a quiet storm. She's pulling crowds of thousands of people in South Carolina," Watson said. "I would not count her out, ever. She's flying under the radar."
Vermont Sen. Bernie Sanders, though, is still maintaining his niche and remains in the conversation amid a repeat of the high number draw to his events.
"He appeals to the young," said Charles Lewis of Greenwood County. "He could stand his ground in a debate against Trump."
Still, most of the 20 or so field of announced or mulling candidates got no mentions at all, indicating the climb to relevancy will be much higher. 
But there is opportunity for fresh faces. 
Oconee County Chairman Stephen Sperry said he was interested in what former Texas congressman Beto O'Rourke, who entered the race formally on March 14 while the survey was under way, can show in a presidential campaign.
"I have not seen a candidate generate this kind of excitement since Barack Obama," he said. "He's very clear with a good understanding on all the issues."
The survey was conducted by phone over a three-week period in late February and into this month. Each county chair was asked to list four candidates drawing their interest so far. Each was told their mentions would not be considered a binding endorsement but merely a snapshot of who they see as attractive or getting attention in the current landscape.
Some respondents spoke openly about what they saw as the candidates' pluses and minuses; others opted not to take part in the survey, saying they did not want to influence the process, among other reasons.
Some counties have vacancies in their top office and were not included in the tally, among them populous and blue-trending Charleston County, where former Chairman Brady Quirk-Garvan stepped down this month to openly endorse Booker and a successor had not been named during the survey time.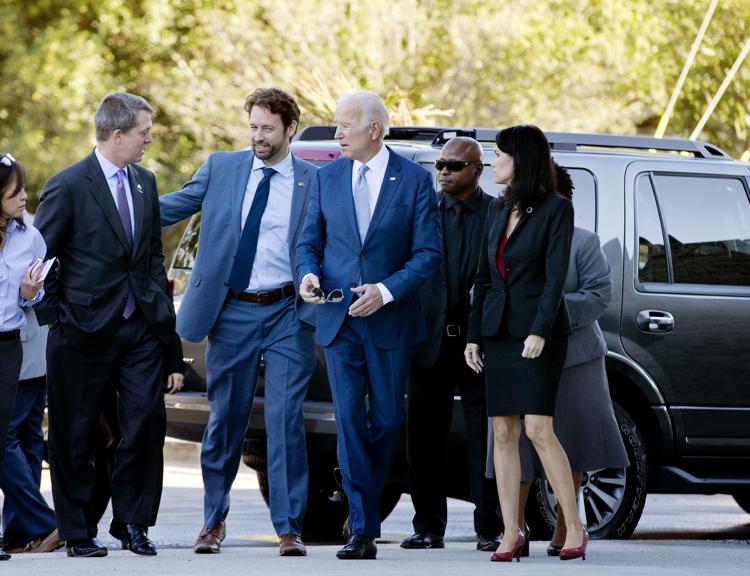 A few said it is too early in the process to even venture a viewpoint.
Some who offered opinions admitted they were based on first impressions on how candidates were coming across to voters.
"For now, it's about, 'Can I believe this guy or this woman?' and 'Who do I trust?' " Anderson County Democratic Party Chairman Michael Kay said. "Policy debate comes later."  
It's also clear that the party leaders do not speak for every Democrat in the rank and file of their county.
Professional polling, meanwhile, shows a bit of a variance in the South Carolina standings.
Biden was the first choice with 36 percent of support followed by Sanders (14 percent), Harris (13 percent) and Booker (10 percent), according to a Change Research poll released last month.
Some county leaders expressed dissatisfaction with what they're seeing so far.
Kershaw County Chairwoman Phyllis Lloyd-Harris said she was not impressed with any of the contenders, adding that "this country is not going to elect another black candidate for president in my lifetime."
Lloyd-Harris, a 65-year-old African-American, said Booker is not electable against President Donald Trump and that Harris' marriage to a white man meant she "has lost all of the South."
"She is very impressive, very smart. She cares about this country," Lloyd-Harris said, "but I don't think she has a chance of winning."
"The 2016 election was a referendum on the last president and they did not want someone of his race or the programs he initiated," Lloyd-Harris said. "Trump hit out at our base and hit them hard."
Democrats must run races differently to win crossover voters by halting pledges about providing services for all or sharply curbing gun sales, she said.
"We can't run blue," Lloyd-Harris said. "We have to embrace some of what conservatives do. We have to stop thinking we can save the world. We need to be realistic about laws."
South Carolina by far is considered one of the more meaningful tests of sustainability in the nominating process. As the first primary state in the South and with its large percentage of African-American voters who will dominate the turnout here, it is seen as more reflective of the party than lead off Iowa and New Hampshire.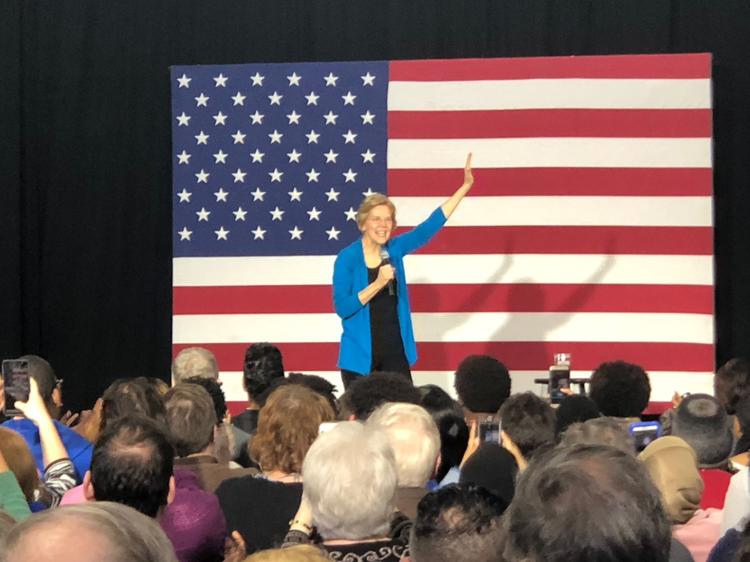 Some said they'd like to see the Democrats continue to be the party of opportunity by continuing to break out of traditional modes.
"I'm all about the girl power," said Florence County Chairwoman LaShonda Jackson, who listed two females, Harris and spiritual teacher and author Marianne Williamson, on her interest list.
"Women definitely need a seat at the table," she said.
Others, however, said they still wanted answers to issues of policy and problem solving.
Beaufort County's Mayra Rivera-Vasquez said she is less interested in the individual candidates than their platforms and how they could best serve South Carolina.
Issues that matter to her include health care, climate change, jobs and affordable housing.
"The most important thing is that they defend and represent Democratic values," she said.
There's lots of time to go in the process. But South Carolina is expected to get more intense. The New Hampshire primary is Feb. 11, 2020, meaning for the candidates who survive, they will have a full 18 days to make their pitches in the Palmetto State. 
Between now and then, the newspaper will reach out to the chairs again to see if or where their attention has shifted, and to whom. 
Caitlin Byrd contributed to this report.