COLUMBIA — In South Carolina one political consulting firm represents more than 25 lawmakers, a couple of large state agencies and a quartet of the state's biggest corporations.
The firm has amassed the kind of power that can steer legislation, push wish lists in the state budget, mold regulations or kill proposals even before they have a hearing. It's the kind of power that has built the perception that hiring this firm is necessary to getting business done in the state.
Questions over the propriety of that kind of influence are facing Richard Quinn & Associates as the powerful Columbia-area consulting firm remains the focus of a Statehouse corruption investigation that is once again showing signs of life after a two-month public hiatus.
"The Quinn organization and the tentacles they've got in respect to politics," said Neal Thigpen, one of South Carolina's foremost political scientists, "is nothing I have ever encountered before."
Investigators have collected records from Quinn clients, including the state's flagship university (University of South Carolina), largest insurer (BlueCross BlueShield of South Carolina) and biggest utility (SCANA). Former lawmakers who worked with Quinn have gone before the State Grand Jury. The State newspaper has reported that investigators raided the firm's offices and hauled away boxes of records. Soon after, a Quinn client, Sen. John Courson, was indicted on accusations of laundering $133,000 in campaign money through the consulting firm.
Richard Quinn, founder of the firm bearing his name, has not been charged in the probe. Neither has his son, Rick, one of the many lawmakers in the Quinn camp. The younger Quinn also works as a campaign consultant and runs a direct-mail business that works with candidates.  
Still, the Quinns have become a favorite in the game of "Who's next?" playing out in Columbia. Both Quinns were mentioned in a 2013 State Law Enforcement Division investigative report detailing possible Statehouse corruption. Rick Quinn, like his father, has denied any wrongdoing. 
The SLED report was used in the case that led to the guilty plea by then-House Speaker Bobby Harrell, R-Charleston, for pocketing campaign cash. The report also mentioned suspect actions by state Rep. Jim Merrill when the Charleston Republican headed the House GOP Caucus. Merrill was indicted in December on 30 ethics charges dating back to 2001, including lobbying while in office.  
John Freeman, a University of South Carolina law professor and legal ethicist, said revelations from the Statehouse probe have been puzzling and troubling, particularly in regard to the money-laundering allegations against Courson, a man many considered a straight-laced politician. It raises the possibility that the probe may well be like ridding one's yard of wisteria, a seemingly simple task until you yank on the vines and find roots running in every direction.
"It's like taking a bomb and disarming it," he said. "There is great incentive to be careful and get it done right. And I think that's what we are seeing with this prosecution."
First Circuit Solicitor David Pascoe's probe, dormant publicly since Courson's indictment in March, seems ready to get started again with word of a State Grand Jury hearing scheduled for May 23. The subject of the hearing is unknown.
All three lawmakers indicted in the Statehouse probe so far have worked with Richard Quinn & Associates at some point in their political careers, a sign of the nearly 40-year-old political consulting firm's reach.  
One lawmaker said last week that questions surrounding Quinn's firm suggest the time has come to ban consultants from having such encompassing influence at the Statehouse.
"I think that's a logical conclusion to this story," Sen. Katrina Shealy, R-Lexington, said. "You shouldn't be able to handle so many clients in so many different areas."
The family
Over four decades, Richard Quinn has become something of a legend in South Carolina politics. 
His rise came just as the Palmetto State, along with the rest of the South, shifted politically. Quinn and his firm "blossomed and grew" with the state's takeover of the Republican Party in the 1980s and 1990s, said Thigpen, professor emeritus of political science at Francis Marion University.
Quinn's GOP clients won. They included now-Gov. Henry McMaster, former Senate leader Glenn McConnell, U.S. Senator Lindsey Graham and Congressman Joe Wilson. Wilson's son, Alan, became the third straight Quinn client to win the attorney general's office in 2010. State Education Superintendent Molly Spearman and state Treasurer Curtis Loftis won statewide seats with Quinn's help.
And last year when Senate President Hugh Leatherman and Senate Judiciary Committee Chairman Luke Rankin faced opposition backed by then-Gov. Nikki Haley, a popular figure in the state, they hired Quinn to ensure re-election.
Quinn's legislative clients have chaired committees that oversee the budget, education and legal issues. They also included three straight House GOP caucus leaders including his son, a Lexington Republican who entered the Statehouse race at age 23 in 1989.
Rick Quinn serves on the House Judiciary Committee, a panel that is key conduit for legislation affecting some of his father's clients, including the S.C. Association for Justice, a trial lawyers group. He also formerly served on the House Education and Public Works Committee around the same his father's firm was working for the University of South Carolina to, among other things, help cut regulatory hurdles for colleges and win money needed to build the new $80 million law school.
Rick Quinn has said that he and his father keep their business affairs separate. They do, however, operate in the same political sphere, share some of the same clients and operate out of family-owned buildings on the same block of Columbia's Gervais Street, just down the street from the Statehouse. Both also operated for a time out of side-by-side offices in a Cayce building owned by former state Rep. Kenny Bingham, a fellow Richard Quinn & Associates client and Republican who chaired the House Ethics Committee.
Rick Quinn also has used campaign funds to pay his father's company more than $82,000 since 2009 for consulting services, surveys and political mailings, even though he owns his own direct-mail firm. The lawmaker also has shoveled more than $52,000 in campaign donations into his own company for similar services.
In a 2015 interview, Rick Quinn told The Post and Courier he prefers to hire companies owned by him and his father because it costs him less money: "If there was someone cheaper, I would use them."
Richard Quinn also told the newspaper he saw no problem with the arrangement. "Why not use a family member you trust?"
Opening doors
Former state Rep. Chip Limehouse, a Charleston Republican who spent two decades in the Legislature, said Quinn's reputation is earned through the success of the stable of veteran, powerful lawmakers he consults. Four of the seven elected officials in the order of succession for governor are Quinn clients.
"What the Quinns do differently is that they to hold onto their candidates and move them up the food chain to other offices," Limehouse said, stressing he was not casting any judgment in the investigation. "They have accumulated a lot of influence. They have the ear of everybody in the state. They can get people on the phone. Other consultants have not accumulated that much power. That's why people hire them because they can open doors."
USC paid Richard Quinn's firm $491,000 over more than four years for its advice. The State Ports Authority paid Richard Quinn & Associates as well as a public relations firm Quinn runs with consultant Bob McAlister nearly $3 million. How much the Quinn firm earned from corporate clients has not been made public. 
Quinn has not only operated and profited from the campaigns of some of the state's most high-profile political figures. They had, at one point or another, a slate of lawmakers that were either working as direct employees of the organization or paid consultants.
At least two of those lawmakers that moonlighted as employees or contractors with Quinn on statewide political campaigns were called before the State Grand Jury earlier this year, where they were reportedly asked whether their work for the firm ever bled over into lobbying in the Statehouse.
​Jim Harrison, a former House member that represented Richland County for 23 years, and Tracy Edge, who represented Myrtle Beach from 1997 to 2014, have confirmed they were brought before the grand jury, but both said they were told they were not targets in the ongoing investigation.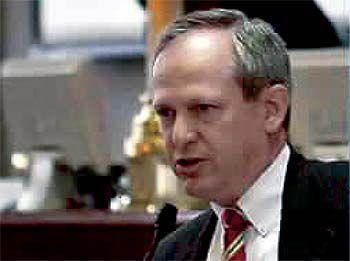 Their involvement with RQA, however, highlights the number of connections that the Quinns have cultivated over the years and the proximity between the lawmakers they employed and the interest groups they provided public relations for on the other side of their business.
Harrison, for instance, was the chairman of the powerful House Judiciary Committee for several years, putting him in a position to oversee and shepherd legislation on tort reform and myriad other issues affecting the state's criminal justice system. At the time, he also was a client and part-time employee of Richard Quinn & Associates, which reportedly conducted public relations and marketing work for South Carolina's association of trial lawyers, a trade group.
Edge had a significant position on the House Ways and Means Committee, where he operated as the chair of the Healthcare Subcommittee for two years. Ways and Means has a key role in a drafting the state budget, from which taxpayer money flows. Edge also did campaign consulting on the side for Quinn, whose firm represented BlueCross BlueShield of South Carolina​ and Palmetto Health, the largest hospital system in the Midlands.
Harrison told the Post and Courier that he never saw the firm's public relations work blend into lobbying at the Statehouse with the lawmakers they had on the payroll.
John Crangle, who has written a book on Operation Lost Trust, a separate FBI probe that led to the indictments of South Carolina lawmakers in the 1990s, said the setup the Quinns have developed makes it seem like they are "brokers" between their corporate clients on the one side and state office holders that work for them on the other.
Quinn client Courson, for example, was chairman of the Senate's Education Committee at a time when USC needed Quinn's help to win state money to build its new law school. 
"There's no question that they were representing clients at the same time that they had legislators on the payroll. So it's very easy to connect the two," said Crangle, who works as the government relations director for the S.C. Progressive Network. "It appears they were just the conduit that connected the two ends of the telephone line.
"It's unprecedented in South Carolina the type of organizational structure they created."
'Aha' moment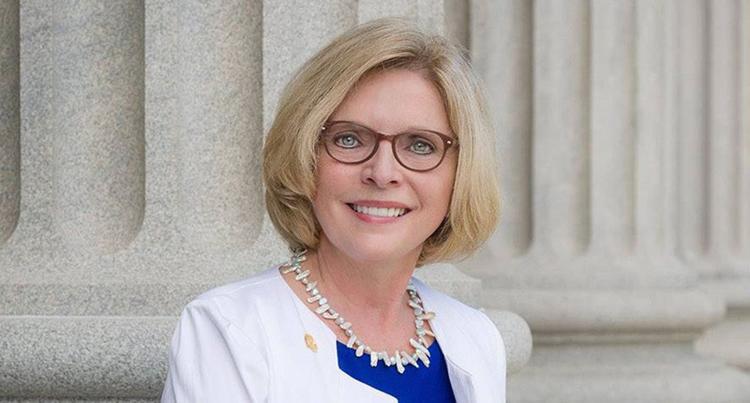 The web of interlocking relationships among lawmakers, businesses and state agencies can lead to some interesting moments in the legislative chambers. 
"You see someone fighting so hard for something that does not make sense until you had that 'aha' moment," said Shealy, a state senator for five years. "There's a connection."
Freeman said South Carolina's murky ethics laws can make it difficult for politicians and the public alike to determine if elected officials are crossing lines into dicey territory. In an age where politics has become big business, operatives can find ways to profit off that ambiguity, he said.
"When the laws are murky, and possibly intentionally murky, people who operate in the shadows benefit," he said.
Ethics law may not prohibit interlacing employment and relationships with one's work doing the public's business, but it can create appearances that are troubling and subject to question nonetheless, Freeman said.
"If you work for somebody there is kind of an instinctive likelihood or tendency to favor that person if you have the discretion to do so," he said.
Shealy, who won her seat as a petition candidate beating a well-connected incumbent, said she knows consultants will not like her idea to curb the kind of influence Quinn has amassed over four decades.
"They're making a lot of money."
The interactive graphic accompanying this story was created by Interactive Editor J. Emory Parker.