COLUMBIA — In a split with Gov. Henry McMaster, S.C. Education Superintendent Molly Spearman said she believes school boards should be allowed to mandate masks as coronavirus cases increase across the state.
Spearman said in an Aug. 17 news conference that she has asked state lawmakers to repeal a budget measure that prohibited school districts from imposing mask mandates using state funds.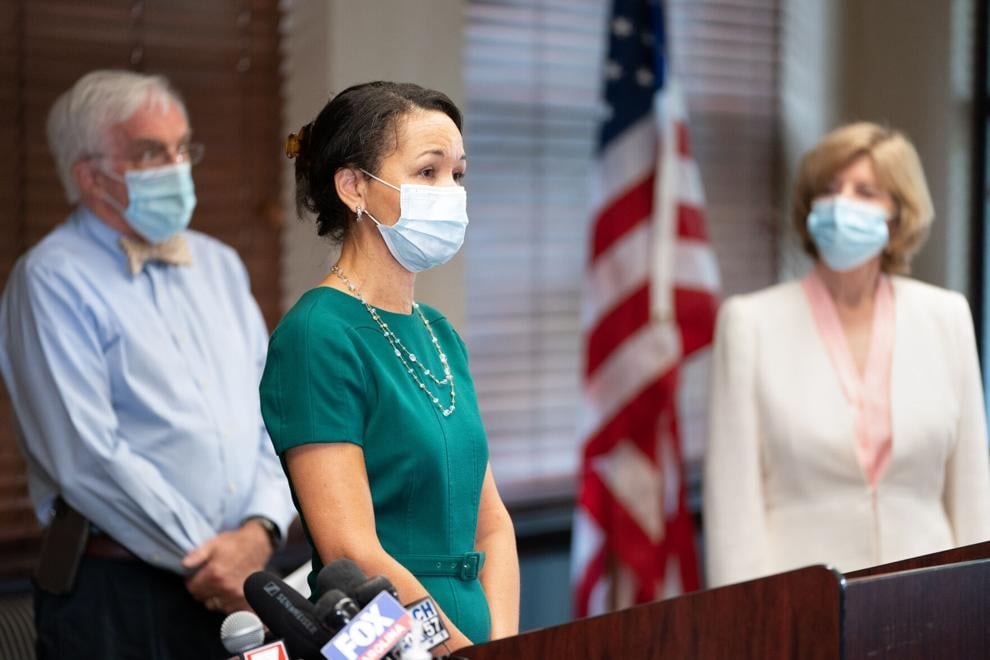 "I do believe that this issue is best handled by local school boards," Spearman said. "We have two ways now to make that happen: Either the Legislature comes back in, and I have asked them to do that continually, or this ends up in the courts and the courts resolve it. I disagree with the governor on this."
Spearman's comments came just minutes after McMaster reaffirmed his view that mask decisions should be left to parents.
Asked if he believes lawmakers should return to the Statehouse to reconsider the proviso banning mask mandates, McMaster said he does not think that's necessary.
"Parents are the best experts on their own children," McMaster said. "If they want them to wear a mask, then by all means, they should let their child wear a mask. If they don't want their child to wear a mask, they are the expert and they should not be forced by the government to require their child to wear a mask."
The feud between McMaster and Spearman mirrors ongoing disputes between lawmakers — a growing number of whom are now calling for a special session to repeal the mask proviso.
A bipartisan group of four state senators, notably including influential Judiciary Committee Chairman Luke Rankin, R-Conway, sent a letter to the chamber's leader late Aug. 16 asking him to call lawmakers back to Columbia so they can undo the measure now that COVID cases are rising.
Multiple school boards and municipalities are now openly defying the law. Charleston County's school board voted Aug. 16 to mandate masks in the area's schools, as did Richland One in the Columbia area.
Spearman said she has never been more concerned about the situation as COVID cases spike across the state.
"We have got to have a solution to this," Spearman said. "Our schools are starting, our educators are worried, and we have parents who are very, very concerned."
Spearman also said the education agency has not conducted a formal survey of how many school employees across the state are vaccinated, but conversations with local superintendents have suggested there is a wide range, with some districts as high as 80 percent of employees vaccinated while others are still around 50 percent.
Some school districts are offering incentives for employees to get vaccinated, an approach that Spearman said she fully supports.