COLUMBIA — Fundraising numbers from the past three months indicate another longtime Republican-held congressional seat in South Carolina could be competitive for the first time in years.
Adair Ford Boroughs, a Democratic lawyer and first-time political candidate from Williston, near Augusta, more than doubled U.S. Rep. Joe Wilson's fundraising in the second quarter of 2019, according to federal financial disclosures.
Boroughs' $246,000 haul from just her first few months in the race means she now already has almost as much cash in her campaign account as Wilson, R-Springdale, an 18-year incumbent.
Wilson has comfortably won reelection in South Carolina's 2nd Congressional District, which stretches from Columbia through the western Midlands to North Augusta, by double digits every two years since 2010.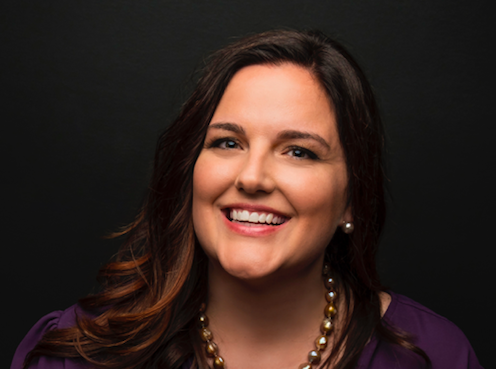 That year, he faced a well-funded challenger in Iraq War veteran Rob Miller after he shouted "You lie!" during President Barack Obama's address to a joint session of Congress — but still ended up winning by almost 10 percent in a strong year for Republicans.
Democrats see an unusually strong potential opponent in Boroughs, who rolled out her campaign in early April with a slick announcement video that criticized Wilson's lack of personal legislative accomplishments while introducing herself to voters.
Boroughs' big fundraising quarter, the fastest start for a Democratic challenger in state history, also came without the assistance of corporate PAC money. 
In a statement, Boroughs said the contributions "are powering a movement that shows South Carolina is ready for new leadership."
Wilson, by contrast, raised about 60 percent of his funds this quarter from corporate PACs.
Another Democrat running in the race, Lawrence Nathaniel, had not yet filed his fundraising report as of Tuesday morning.
1st Congressional District
In another prominent House race in South Carolina, Republicans hoping to challenge freshman U.S. Rep. Joe Cunningham, D-Charleston, have begun building their campaign accounts for what is expected to be a competitive GOP primary followed by a closely watched general election.
State Rep. Nancy Mace, R-Daniel Island, raised $155,000 in just her first few weeks in the race, while Mount Pleasant councilwoman Kathy Landing kicked in $250,000 of her own money to her campaign, an indication that she is willing to self-fund a significant amount for her bid.
Beaufort County Councilman Mike Covert, the first Republican candidate to enter the race, raised $49,000, while little-known Logan Cunningham, who is not related to Joe Cunningham, raised less than the $5,000 threshold required to file a fundraising report.
Joe Cunningham starts with a substantial advantage against whoever emerges from that GOP primary for the Lowcountry's 1st District. He raised $616,000 over the past three months, bringing his total cash on hand to almost $1 million.
National money is expected to pour into this race for the general election. After losing the seat for the first time in decades last year, Republicans have cited it as one of their top pickup opportunities in the country for 2020 — and Democrats have vowed to do everything they can to keep it.
U.S. Senate
In the state's U.S. Senate race, incumbent U.S. Sen. Lindsey Graham has amassed a nearly $6.5 million campaign war chest after raising a single-quarter personal record of more than $3 million in the past three months. 
But former S.C. Democratic Party Chairman Jaime Harrison, who is now a top official at the Democratic National Committee and has years of political connections, continues to raise significantly more than any South Carolina Democratic challenger ever has, bringing in more than $1.5 million for the quarter.
The other Democrat running in the primary to challenge Graham, economist Gloria Bromell Tinubu, brought in less than $11,000, a lower total than even most House candidates in the state.
South Carolina Q2 2019 congressional fundraising
| Candidate | Race | Party | Raised | Spent | Cash on hand |
| --- | --- | --- | --- | --- | --- |
| Lindsey Graham (i) | SCSen | R | $3,012,617 | $1,171,030 | $6,460,822 |
| Jaime Harrison | SCSen | D | $1,558,149 | $234,907 | $1,477,454 |
| Gloria Bromell Tinubu | SCSen | D | $10,713 | $7,980 | $2,734 |
| Joe Reynolds | SCSen | R | $15,004 (+ $20K loan) | $22,733 | $12,271 |
| Michael James LaPierre | SCSen | R | $12,219 loan | $2,755 | $9,464 |
| Joe Cunningham (i) | SC01 | D | $615,591 | $143,140 | $980,070 |
| Nancy Mace | SC01 | R | $155,345 | $2,443 | $152,903 |
| Kathy Landing | SC01 | R | $29,240 (+ $250K loan) | $811 | $278,438 |
| Michael Covert | SC01 | R | $48,740 | $42,363 | $52,541 |
| Logan Cunningham | SC01 | R | Less than $5,000 | Less than $5,000 | N/A |
| Joe Wilson (i) | SC02 | R | $108,589 | $72,616 | $159,995 |
| Adair Ford Boroughs | SC02 | D | $245,647 | $97,503 | $146,284 |
| Lawrence Nathaniel | SC02 | D | | | |
| Jeff Duncan (i) | SC03 | R | $129,940 | $99,140 | $288,909 |
| William Timmons (i) | SC04 | R | $97,165 | $109,585 | $35,809 |
| Ralph Norman (i) | SC05 | R | $92,667 | $13,481 | $585,512 |
| Jim Clyburn (i) | SC06 | D | $444,181 | $460,698 | $1,165,275 |
| Tom Rice (i) | SC07 | R | $246,712 | $104,560 | $1,092,502 |