COLUMBIA — A male South Carolina lawmaker apologized Monday for distributing anti-abortion materials that state Rep. Nancy Mace felt targeted her after she shared her personal story of being raped as a teenager.
Though state Rep. Josiah Magnuson said he stands by his anti-abortion beliefs, he apologized in a closed-door meeting of House Republicans for the way he handled the situation, according to multiple lawmakers in the room.
Afterward, Mace told The Post and Courier she appreciated the apology and has accepted it.
During a debate last month over a "fetal heartbeat" bill that would ban abortions after around six weeks, Mace proposed an amendment to add exceptions in cases of rape or incest.
The Daniel Island Republican went on to detail how she had been sexually assaulted as a teenager, a story that she shared publicly for the first time last year.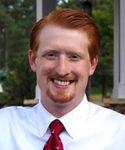 A couple weeks later, Magnuson distributed a postcard to all House members from an anti-abortion group that described rape as "the misdeed of the parent," arguing that unborn children should not be punished as a result.
After Mace targeted the postcard on Facebook, Magnuson sent around a letter from a constituent who is affiliated with the anti-abortion group Personhood SC that questioned whether Mace "has the mental capacity" to understand their statement.
The dispute drew national attention and it comes as several states around the country have passed strict anti-abortion bills in recent months, which some Republicans hope will give the U.S. Supreme Court an opportunity to reconsider the constitutionality of abortion bans.
Both Mace and Magnuson spoke briefly about the issue during Monday's private House GOP caucus meeting, and House Majority Leader Gary Simrill took time out to remind lawmakers of the rules of decorum in the House and the importance of showing respect for each other during legislative debates, according to those present.
Simrill, R-Rock Hill, would not share exactly what was said in the private meeting, but he confirmed that he addressed the issue.
"I did exactly what I said I would do," he said.
The fetal heartbeat bill passed the House earlier this year and could be taken up by the Senate when legislators return in January.
Magnuson, R-Campobello, told The Post and Courier last week the postcard he distributed was not intended as personal attack on Mace.
He declined to comment further Monday.
Mace said she has received an outpouring of support from people both inside and beyond the Statehouse, including some women who have reached out to share their own stories of sexual assault.
"That means a tremendous amount to me that somebody who I don't know or barely know has the trust and confidence to share that secret with me," Mace said. "Because I know that I'm not alone and it reinforces that they're not alone, either."
House Judiciary Chairman Peter McCoy, whose committee handles several controversial issues, including abortion, said he hopes the episode can serve as a reminder that lawmakers must maintain civility, even when they disagree.
As a prosecutor, McCoy, R-Charleston, said he has seen firsthand the profound impact that sexual assault can have on victims and described Magnuson's actions as "highly offensive to anybody who has suffered one of the most horrible crimes that we have on the books today."
"I pray that lessons were learned," said McCoy, "because respecting people, respecting their feelings, respecting what they've been through and not mocking them is much more important than any legislation that could be out there."