COLUMBIA — Republicans in the South Carolina House approved their latest attempt to ban nearly all abortions, though it may go no further.  
The bill adopted 83-31 on Feb. 15 along party lines would ban abortions at conception, with limited exceptions. 
It's vastly different from the bill passed last week by the Senate, which largely tweaks the six-week ban the state Supreme Court threw out last month as an unconstitutional violation of privacy rights.
Republican senators crafted it in a way they hope will cause justices to flip their 3-2 ruling in a future challenge.
But House GOP leaders called the Senate's actions unacceptable, setting up a potential standstill between Republicans who rule both chambers. It's unclear whether either chamber will even consider the other's bill. 
"The House has taken another giant step in protecting human life," House Speaker Murrell Smith, R-Sumter, said after the vote.
Asked about next steps, Smith said the House GOP passed the bill it has the votes to push through. 
"We simply don't have the votes" to accept the more lenient Senate version, he said. 
His synopsis echoed the warning Senate Majority Leader Shane Massey repeated last week when he stressed the Senate lacks the votes to ban abortions before six weeks.  
A similar stalemate occurred last fall, resulting in Republicans' last attempt to ban abortions expiring after the November elections.
State Rep. John McCravy, who again is the House's primary sponsor, said the 2021 law that banned abortions once an ultrasound detects cardiac activity — which is generally around the sixth week of pregnancy — was designed to test the U.S. Supreme Court's 1973 ruling that guaranteed abortion rights nationwide through the second trimester. The high court's decision last June to throw out Roe v. Wade made a test case unnecessary, and now anything less than a ban at conception won't do, the Greenwood Republican said. 
His latest bill allows exceptions to save the mother's life or prevent serious, lifelong health problems. It also allows abortions if the fetus isn't expected to survive outside the womb or in cases where the pregnancy results from rape or incest, though only through the first trimester, or 12 weeks.
Those were the concessions to the Senate, said McCravy, who got emotional when talking about his preference to not allow exceptions for crime victims or fatal fetal anomalies.    
'Thou shall not'
The hourslong debate in the House sounded like an extended, conflicting sermon, as legislators on both sides cited Scripture to make their case and accuse each other of playing God. 
Rep. Josiah Magnuson, R-Campobello, started off a contentious back-and-forth by calling abortion an abomination of God's will that murders an unborn child. He tried unsuccessfully with multiple amendments to delete all exceptions except for the mother's life. His proposals to "hold a mother who kills her own baby in her womb responsible" by facing prison time were also rejected.  
"We do not kill somebody for being sick, for having even a terminal diagnosis," Magnuson, a leader of the chamber's hardline Freedom Caucus, said about a fatal fetal anomaly exception. "This is abhorrent that we would consider killing people because they're sick or have a terminal diagnosis. If you believe a child in the womb is created in the image of God, I implore you."
Democrats countered that Republicans are selectively choosing some Bible verses while ignoring others.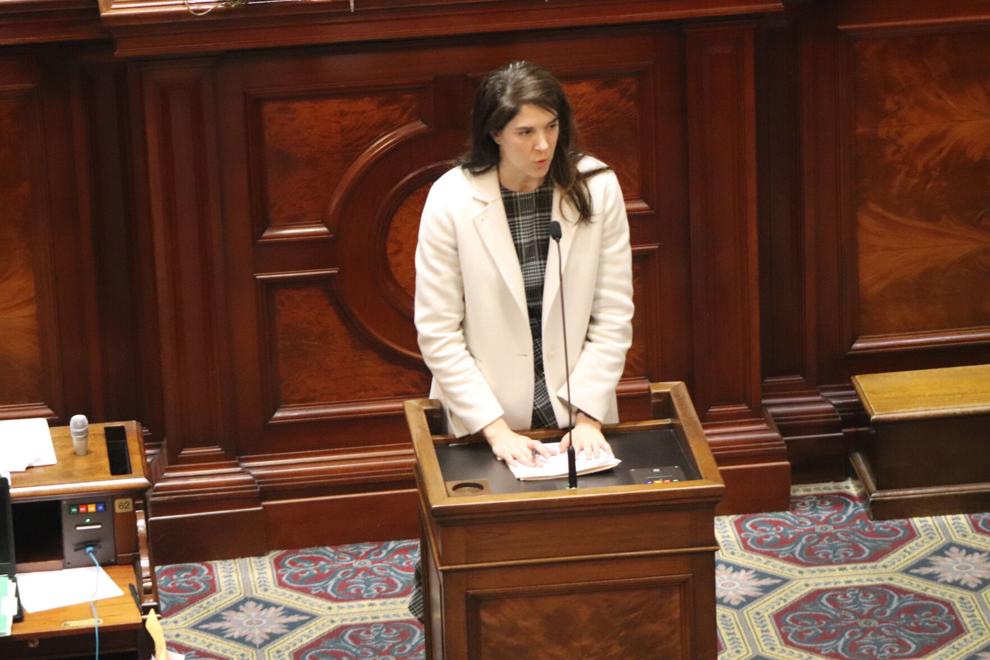 The Bible says "thou shall not do a lot of things," but humans sin all the time, said Rep. Terry Alexander, D-Florence.  
"All of us have the choice to do what's right or what's wrong. That's called free will," said the Baptist pastor. "God gave us that freedom and who are we — who am I — to take your freedom away? Your freedom to choose. That's violating God's law, saying women cannot choose.
"Who are we to take away God-given rights from other people?" he continued. "Brothers and sisters, that's a violation of God's law. … We ought to be ashamed of ourselves, those of us who claim to be Christians. Be mindful God is not mocked. Whatever we sow, we shall reap."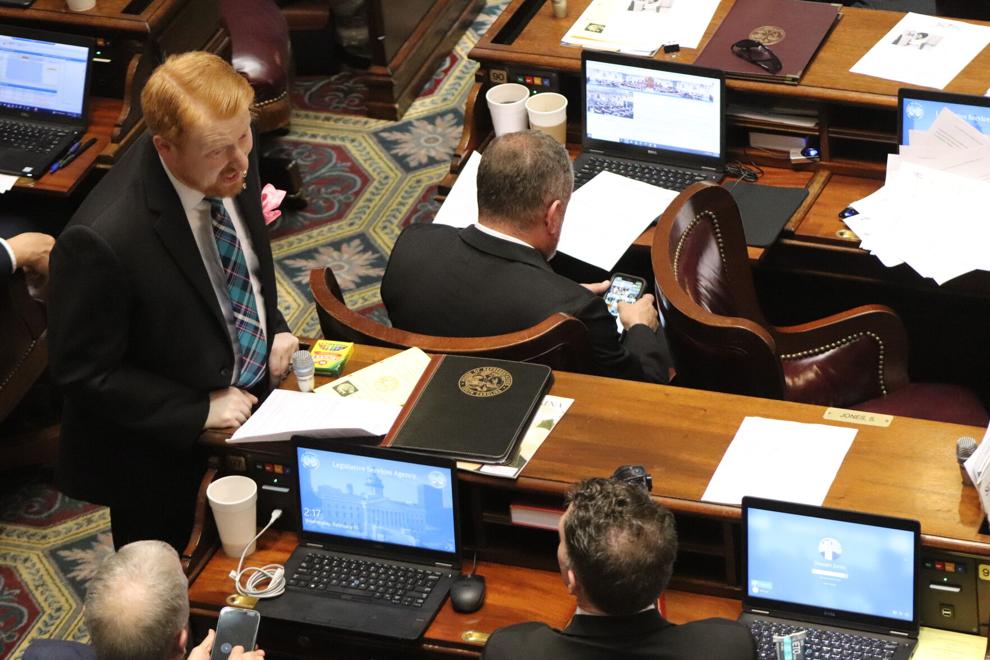 Rep. Justin Bamberg, D-Smoaks, reminded his colleagues of the First Amendment's religious establishment clause interpreted as requiring a separation of church and state.  
"My personal religious beliefs are not what should form the foundation of law-making because that would be in violation" of the Founding Fathers who Republicans like to cite so much, he said. "Apparently some people believe in the Constitution until it doesn't serve their purposes."
Arguing for her amendment guaranteeing abortions through 24 weeks, which was quickly rejected, Rep. Spencer Wetmore, D-Folly Beach, criticized her colleagues as having a debate about women "like they don't even exist."
Rep. Adam Morgan, R-Taylors, said a woman's autonomy shouldn't be an issue. 
"It is not someone's body, it's a baby. And it's not a choice, it's a child," said the Freedom Caucus chairman. 
Democrats also offered a legal argument, saying it doesn't make sense to push for a near-total abortion ban a month after South Carolina's high court threw out the six-week ban as violating protections in the state constitution against unreasonable invasions of privacy. But McCravy said the wording is geared to address specific concerns laid out in Justice John Few's separate opinion, which agreed with the conclusion but not the reasoning.
The state high court's Jan. 5 ruling kept the state under a 2016 law allowing abortions through 22 weeks.
Democrats fought unsuccessfully to put the question to voters, saying changing the state constitution through a referendum is the only way to ensure abortion restrictions pass constitutional muster. But the attempts were ruled out of order and never received a vote.
Asked after the debate whether they would support separate legislation to do so, House GOP leaders said there's simply not enough support to put a question on the November 2024 ballot. That would take two-thirds approval of both chambers. 
As for the abortion ban's final 83-31 vote, no Republican voted against it. Only one Democrat voted for it. Rep. Jackie Hayes, D-Dillon, consistently votes with Republicans on abortion issues. Alexander was among four legislators who didn't vote. Six other legislators had excused absences for the day.