South Carolina's governor race will come down to how voters feel about the state's direction.
Like his ally in the White House, GOP Gov. Henry McMaster says South Carolina is winning economically, constantly touting thousands in new announced jobs.
Democratic State Rep. James Smith says the state needs to do more and care more about South Carolinians by bolstering its low national rankings in education and health care.
Here's a guide to the Nov. 6 election that will decide who is South Carolina's chief executive for the next four years:
The Republican: Henry McMaster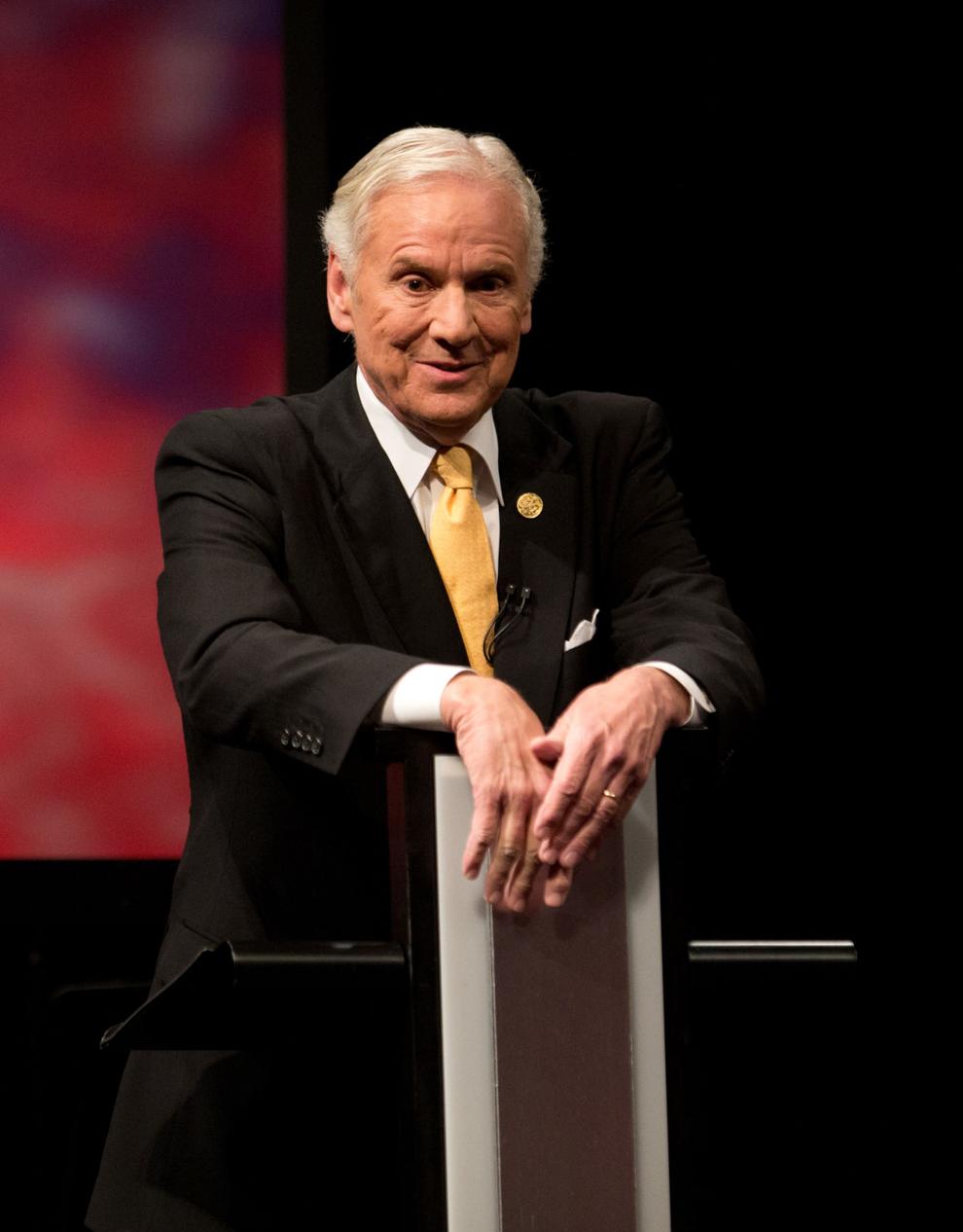 Current job: Governor (family also operates a real estate property management business, PJM Properties)
Political experience: Governor, lieutenant governor, attorney general and South Carolina Republican Party chairman. Ran unsuccessfully for governor, lieutenant governor and U.S. Senate.
Home: Columbia
Age: 71
Education: University of South Carolina, bachelor's degree in history and law degree.
What's his story: McMaster has been a fixture in South Carolina Republican politics since the 1980s. He has been on a bit of political lucky streak in recent years. He backed eventual winner Nikki Haley in a runoff after losing to her in the 2010 GOP gubernatorial primary. He joined the 2014 lieutenant governor's race late and won, putting him in a position to get promoted when Haley resigned to become United Nations ambassador in January 2017. McMaster was the first statewide politician in the nation to back Donald Trump's 2016 presidential campaign, earning the governor two South Carolina campaign visits from the president.
Primary: Needed to win a runoff after a fierce five-way primary.
Where he stands: Backs a 15 percent tax cut and keeping any state money out of the hands of Planned Parenthood, believes economic development will boost schools, and opposes legalizing medical marijuana and expanding Medicaid. 
What he touts: Coach of a state on an economic winning streak. A former attorney general and U.S. attorney who pushes for transparency and accountability. Endorsement and friendship with Trump.   
Campaign contributions: General election — $1.7 million; Total — $7.3 million. From South Carolina — 76.5 percent. From businesses — 44 percent.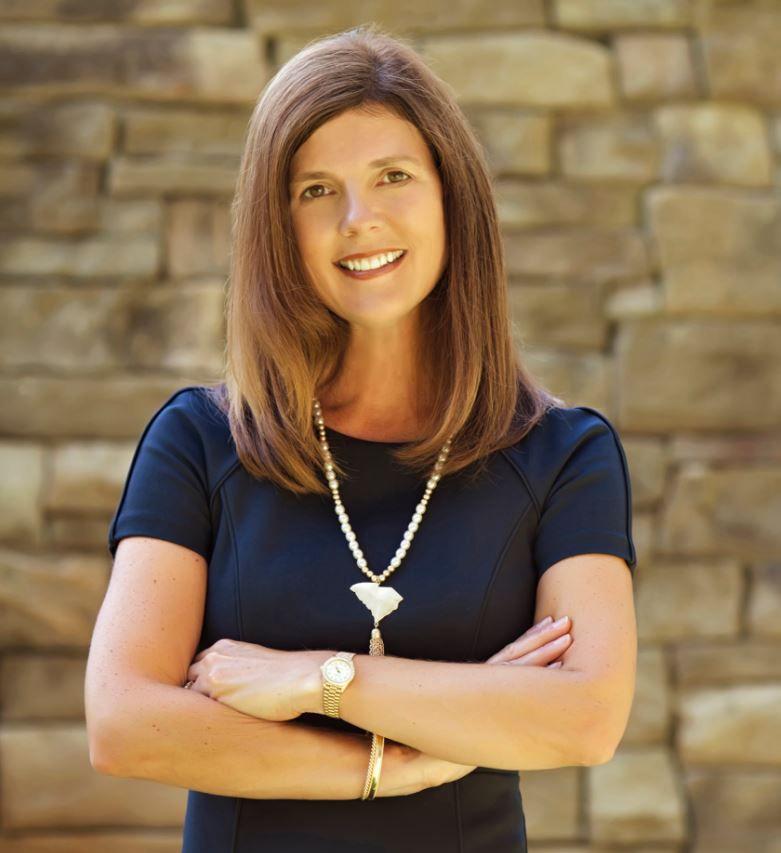 His running mate: Pamela Evette, a 51-year-old chief executive of Travelers Rest-based Quality Business Solutions, which offers payroll, human resources and benefits management services. The political newcomer came to South Carolina 13 years ago from her native Ohio where she received a bachelor's degree in business administration and finance from Cleveland State University. Haley asked her to serve as a member of a panel to examine changing small business regulations. Evette met McMaster at Trump's inauguration.
Role of running mate: Use her expertise as an accountant to examine state finances.
Position in the race: The front-runner, though not expected to run away with the election. Not widely beloved by all Republicans, some of whom question his conservative credentials. Gets some boost with his support from Trump.   
The Democrat: James Smith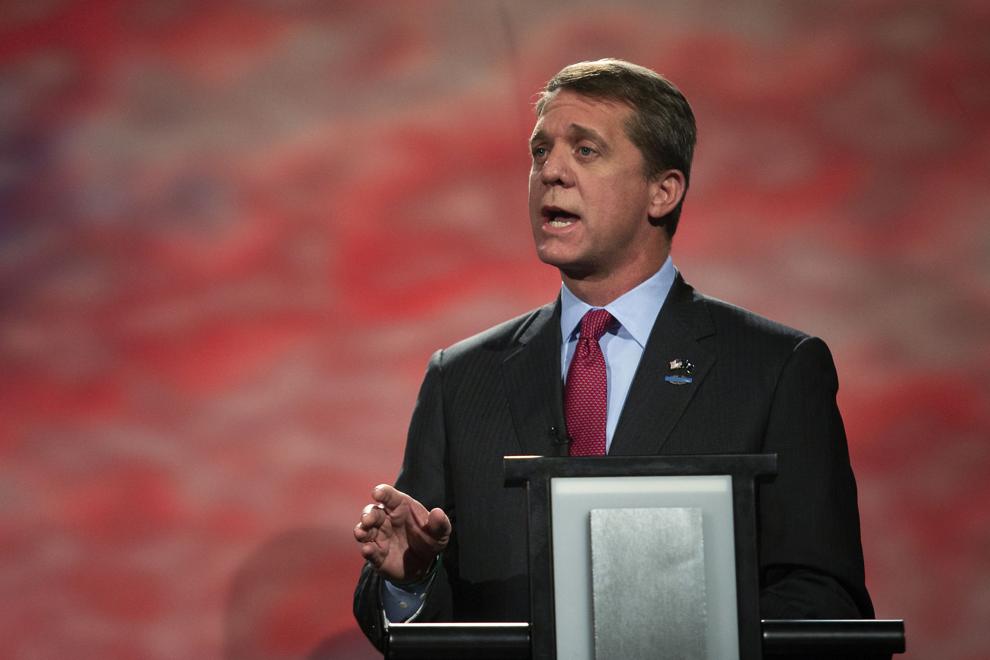 Current jobs: Attorney and owner of The Congaree Group, which offers valet services at Veterans Affairs hospitals
Political experience: State representative since 1997
Home: Columbia
Age: 51
Education: University of South Carolina, bachelor's degree in political science and law degree
What's his story: Smith has been one of the Democrats in the House of Representatives for two decades, including a stint as minority leader. He gave up being a military attorney in the S.C. National Guard to return to basic training at age 37 to become a combat officer. He spent more than a year on deployment in Afghanistan where he was injured by a roadside bomb. Since his return from duty a decade ago, Smith has been discussed as a possible gubernatorial candidate. As the 2018 cycle approached, he was encouraged to run by the Democratic Governors Association and former Vice President Joe Biden.
Primary: Defeated two rivals handily, receiving 62 percent of the vote.
Where he stands: Backs expanding Medicaid coverage, legalizing medical marijuana, widening background check for gun buyers, granting tax breaks to build affordable housing, and boosting pay and other financial incentives for school teachers. 
What he touts: Leader who can unite the state. Veteran lawmaker who knows his way around the Statehouse. Military experience that bolsters his sense of service.
Campaign contributions: General election — $1.45 million; Total — $2.9 million. From South Carolina — 94 percent. From businesses — 13 percent.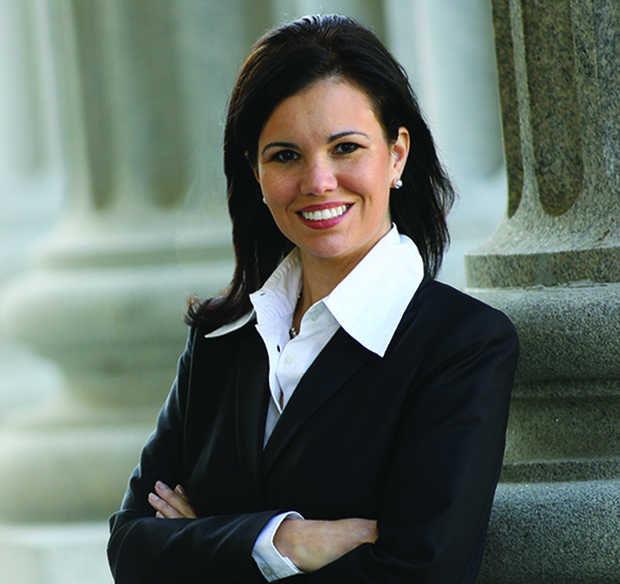 His running mate: Mandy Powers Norrell, a 45-year-old state representative and attorney from Lancaster. First in her family to attend college, Norrell graduated from Furman University with a bachelor's degree in English and University of South Carolina with a law degree. She returned home to Lancaster where she was the city attorney. She also was the attorney for the town of Kershaw and has been in private practice specializing in bankruptcy. Norrell ran unsuccessfully for the state Senate in 2008 against Mick Mulvaney, now the White House budget director. She won a seat in the State House in 2012.
Role of running mate: Help push through legislation with her relationships in the Statehouse.
Position in the race: Trying to catch up. Public and private polls have him behind McMaster. Smith is struggling to close the gap even in a year when Democrats nationwide are hopeful of making midterm gains.