COLUMBIA — South Carolina's most powerful politician demanded the chairman and director of the state's college commission resign after the director received an unauthorized $91,487 raise that made him one of the state's highest-paid agency heads.
The chairman of the Commission on Higher Education said Saturday that he won't step down, calling the resignation demand "defamatory" and personally motivated because he and the agency director are pushing reforms that threaten colleges in the backyards of influential legislators.
"We're busting up the crony capitalism," commission Chairman Tim Hofferth said. "We're a tiger wrestling the machine, and we will continue to work on behalf of the people."
Gov. Henry McMaster has asked the state to give back the extra salary commission Director Jeff Schilz was paid over the past 2½ months "and determine how and why the proper human resources processes were not followed," spokesman Brian Symmes said.
Schilz, the commission's interim director for more than a year, received a 54 percent pay hike when he was given the job permanently in August. But his raise did not go through a state panel led by Senate President Pro Tempore Hugh Leatherman that approves salaries for agency chiefs.
Schilz's $257,767 salary was the top of the state-established pay range to lead the 32-employee commission that regulates state colleges and more than any other state agency head outside of a college president's office, Leatherman's office said.
Leatherman — considered the state's most powerful politician because he leads the Senate, its budget writing committee and several other panels that control state purse strings — sent a letter to Hofferth late Friday asking that he and Schilz resign over the unauthorized pay hike.
"I must interpret by your actions that you feel you are above the law and illegally authorized these payments to Mr. Schilz," Leatherman wrote. "I believe any chairman or agency director who so blatantly flaunts the law should immediately resign and let someone who can abide by the laws of the State of South Carolina take the reins."
The Senate leader accused Hofferth of intentionally going around his Agency Head Salary Commission because the college boss knew the panel would not approve Schilz's pricey salary.
Department of Corrections Director Bryan Stirling, whose agency has 4,851 employees, earns $168,043 a year, according to the state database. Department of Transportation Secretary Christy Hall makes $187,200 for overseeing 4,179 employees.
"Obviously, from your perspective, you believe Mr. Schilz is more valuable than other agency heads who oversee thousands of employees and are directly responsible for our citizens' safety and well-being," Leatherman wrote.
Like Hofferth, Schilz said he has no plans to resign. He added that he has paid back the excess salary.
Hofferth, a Lexington County sports marketing consultant, said he was following the pay scale from Leatherman's salary panel and word from applicants who said the director pay was too low. Those were the reasons why Schilz, a former aide in Gov. Mark Sanford's administration, received the top of the pay scale, Hofferth said.  
The state Department of Administration, which handles the commission's human resources operations, should have sent an alert that Schilz's pay needed approval by Leatherman's salary panel, Hofferth said. As commission chairman, Hofferth said he is not responsible for knowing all the details of how state government operates.  
Hofferth said Leatherman's letter was "offensive and insulting" and that he has received threats from lawmakers for the commission's efforts to lower tuition by curbing college spending through more transparent budgeting. The commission has held town hall across South Carolina sharing data that suggests state colleges are headed for a financial crash as the number of high school graduates shrink. 
"This is a personal attack because they know they have lost," Hofferth said.
Leatherman took a small poke at Hofferth and Schilz's criticism of state college spending in his letter.   
"I find it ironic that your rhetoric regarding the largesse of higher education is the opposite of your action taken regarding the $90,000 raise," Leatherman wrote.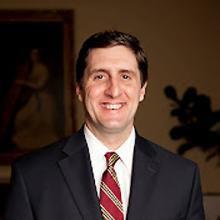 Schilz's salary was readjusted back to the low end of the job's pay scale, $166,280, on Thursday, the same day that Leatherman's office alerted state officials to the discrepancy.
Schilz's permanent appointment as director was not widely known.
His promotion was not listed on the agenda of the commission's Aug. 2 meeting nor mentioned in the meeting minutes.
But Hofferth wrote to the agency's operations manager on Aug. 24 that the commission voted unanimously for Schilz's promotion in "executive session," according to an email obtained by The Post and Courier. Government councils and boards are required to vote in open session even on issues discussed behind closed doors. 
Hofferth said he misspoke in the email and that Schilz was promoted by a consensus of the board after he received positive reviews over the past several months.
A formal vote on a director is not included in the commission bylaws, but the board did vote last year on appointing Schilz as the interim director and was included in the meeting minutes.