COLUMBIA — Mayor Steve Benjamin said Thursday devices that turn semi-automatic weapons into "mass murder machines" should be illegal, and he hopes a ban in South Carolina's capital city prompts similar moves nationwide.
Columbia City Council will take up a proposal next month that would make it illegal to attach "bump stocks" or "trigger cranks" to guns. Once attached, the guns can fire continuously at some 400 to 800 rounds per minute, mimicking automatic weapons.  
Benjamin said they circumvent the decades-long federal ban on automatic firearms.
"This is wrong in every sense," he said.
The devices have gotten a lot of attention since the Oct. 1 mass shooting in Las Vegas. Bump stocks were found among the weapons used by Stephen Paddock as he shot from a casino high-rise, killing 58 people at a concert and wounding hundreds in what is now the deadliest mass shooting in modern U.S. history.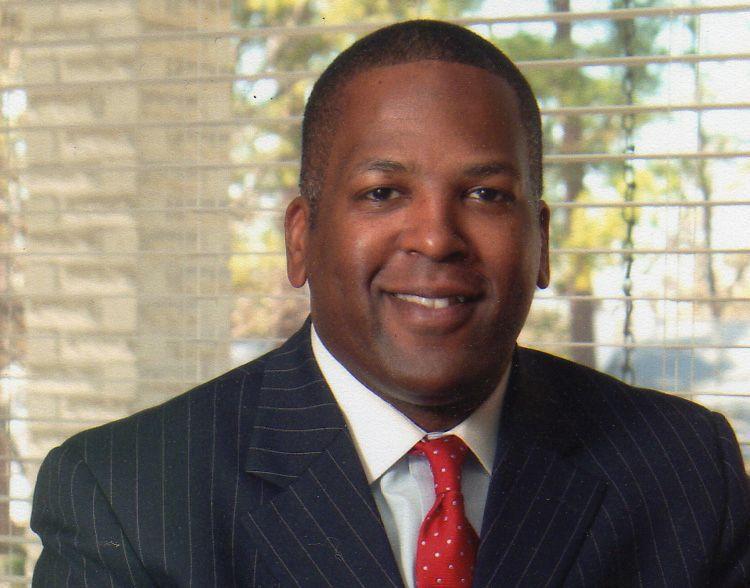 Bump stock accessories fit over the stock and grip of a semi-automatic rifle and allow the weapon to fire continuously by using the recoil of the previous shot to fire the next. Trigger cranks are attached to the trigger of a semi-automatic rifle and turned in a circular motion to discharge repeatedly. 
"I'm a gun guy," said Benjamin, a Democrat, noting he holds a concealed weapons permit and owns several guns. "I have no interest in demonizing gun ownership."
But it's been 45 days since the Las Vegas shooting, and it's time for "good guys with guns" — Republican and Democrat — to push for common sense gun laws, he said.
Columbia could be the first city in the state to make the devices illegal. Benjamin said he realized the city is limited in what it can do. 
The proposed ordinance bans only the possession of a gun with such a device attached. A violation would be punishable by up to 30 days in jail, a $500 fine or community service. The city cannot ban the devices outright or their sale, Benjamin said, as those are prerogatives of state and federal governments.
State Rep. Leon Stavrinakis, D-Charleston, has introduced legislation for the upcoming session that bans the devices' possession and sale statewide. 
He cautions Columbia officials that a city ban could cause a backlash from legislators who oppose a hodgepodge of rules across the state. He prefers a nationwide ban, but if Congress can't manage to pass one, the Legislature can provide uniformity across the state, he said.
"I certainly think it will likely cause a reaction in the Legislature," Stavrinakis said of the Columbia proposal. "But I'm going to try to focus on what I'm trying to do."
Two Republicans have already signed on to his bill, pre-filed last week. It's about closing loopholes that allow otherwise illegal activity, he said. "It doesn't take a single gun away from anybody." 
State Rep. Mike Pitts, R-Laurens, said he sees no need for bump stocks, but he called Benjamin's efforts an illegal override of state and federal law.
"I think he's spitting in the wind," said the retired law enforcement officer. "I think it would just cost the city a lot of attorney fees."
He also considers a state ban futile and doubts Stavrinakis' bill will pass. "It's one of the few times I agree with federal law superceding. If you have it illegal in this state, you can go to North Carolina and get one, if you're a criminal."
Benjamin, slated to become president next year of the U.S. Conference of Mayors, knew of no crime committed in Columbia with the devices but said the goal is to prevent one. He said he hopes by simply making them illegal, people would "choose to get rid of them." Otherwise, enforcement would depend on city police coming across the guns during their normal duties. 
Critics have called such bans unenforceable, feel-good proposals that won't stop killings. Benjamin said doing nothing is not an option.
"No one expects passing this will magically solve all of our problems," he said. "This is one piece of a much larger puzzle."
The Associated Press contributed to this report.