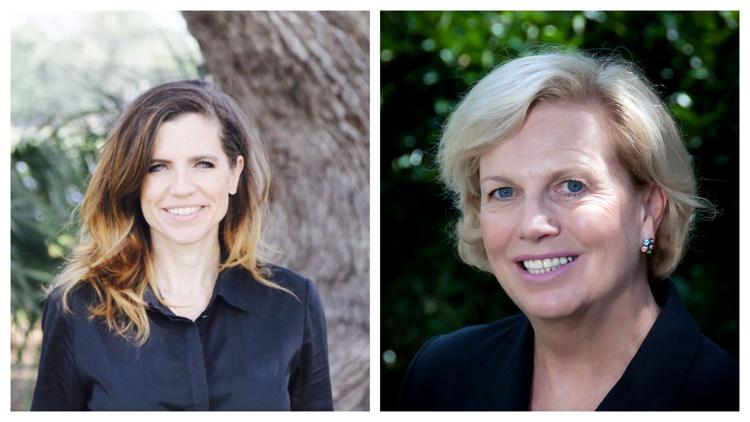 The biggest issue raised so far in the special election to replace former state Rep. Jim Merrill of Daniel Island is a drinking game.
Cindy Boatwright, the Democratic candidate challenging Republican Nancy Mace, says a video posted on social media showing Mace partying with three other people is an indicator of questionable judgment.
In the clip, Mace, who won the House District 99 GOP runoff Tuesday, is seen drinking a beverage and then pouring the liquid from her mouth into the mouth of another person at a table.
That drinker then does the same to another person, who then does the same to another person.
All of the people in the clip are adults. The Charleston County Democratic Party shared the video on its social media accounts Tuesday night.
"Nancy Mace is totally unfit to represent our community in the Statehouse," Boatwright said. "The video currently circulating online of Nancy Mace is shocking, and it demonstrates her immaturity, irresponsibility and lack of fitness for public office."
Mace, who in 1999 became the first female to graduate from The Citadel's Corps of Cadets, confirmed the authenticity of the video and said it is about two years old.
"It's got absolutely nothing to do with the issues facing the district," Mace said. "When politicians or candidates or other third-party groups start these kinds of personal attacks, it's precisely the reason why good people don't get into politics."
College of Charleston political scientist Gibbs Knotts said he doubts the video will have any effect on the race but said it should be seen as another warning that social media footprints last forever.
"Younger generations have to be much more worried than older generations about having a video from college resurface on social media," he said.
"I don't see this as the type of issue that will dramatically impact the race," Knotts added. "No laws were broken and most people probably have some behavior they are glad was not captured on video and posted on social media."
Boatwright, a mental health counselor making her first bid for office, confirmed she has played beverage games in the past.
"Yup, I have," she told Palmetto Politics. "However, not last year. I went to college. There was beer pongs."
The two will face off Jan. 16. Merrill resigned in September, hours before pleading guilty to misconduct in office.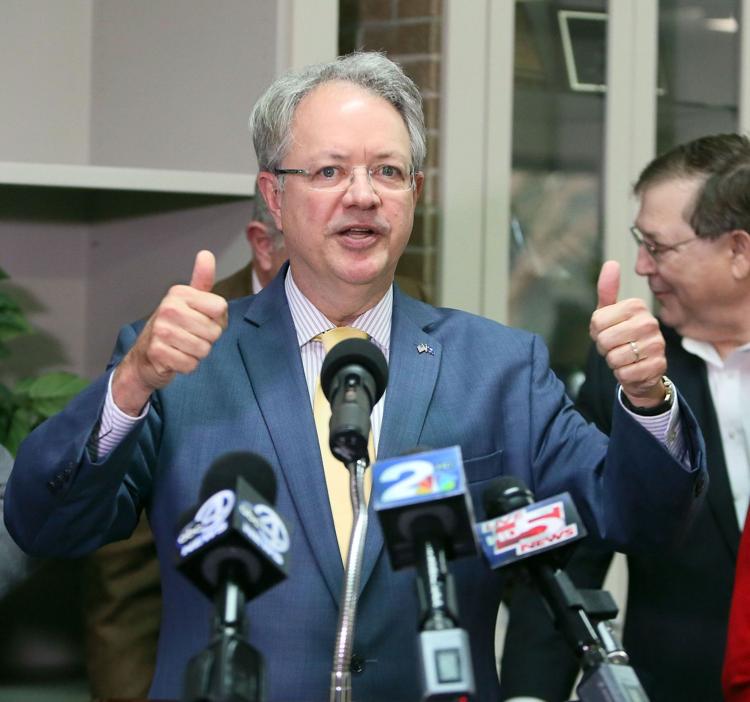 Charleston Mayor Tecklenburg won't endorse for governor
Democratic candidate for governor state Rep. James Smith of Columbia got a bump last month when he rolled out a slew of 2018 early endorsements, including from Columbia Mayor Steve Benjamin.
Charleston Mayor John Tecklenburg, also a Democrat, says he's staying on the sidelines next year.
Hurt the most from Tecklenburg's neutrality is Phil Noble, a Charleston businessman challenging Smith for the Democratic nomination.
"Though I've made it clear I won't be endorsing any statewide candidates this year, it's certainly fair to say that Phil is an old friend who's deeply committed to making our state a better place for all our citizens. I wish him the very best,"  Tecklenburg said in a statement to Palmetto Politics.
Roy Moore fundraising off Lindsey Graham criticism
Embattled Alabama GOP Senate candidate Roy Moore is using U.S. Sen. Lindsey Graham's criticism of his candidacy in a new fundraising appeal.
Graham recently appeared on CNN's "State of the Union" and said if Moore wins vs. Democrat Doug Jones, "we get the baggage of him winning, and it becomes a story every day about whether or not you believe the women or Roy Moore, should he stay in the Senate, should he be expelled?"
Moore jumped at the criticism, linking Graham and his perceived enemies.
"During an interview on his favorite network — Fake News CNN — South Carolina Senator Lindsey Graham launched another attack against me," Moore said in an email blast seeking campaign donations.
"Of course, Obama's pal — Mr. Amnesty Lindsey Graham — would jump at the opportunity to attack our conservative values with his pals at CNN," he added.
Moore then makes a donation appeal, suggesting from $20 up to $2,000.
Multiple women have accused Moore of sexual improprieties and assault when they were young women and he was in his 30s.
Charleston Harbor as a refinery hub?
A S.C. House resolution urging Congress not to allow exploration or drilling for oil and natural gas off South Carolina will be pre-filed by Rep. Richard Ott, D-St. Matthews. Even he doesn't know where it goes from there.
Ott was a member of the Offshore Drilling Ad Hoc Committee, which closed up business last week after public hearings that led to some testy exchanges between supporters and opponents of the proposed work.
The committee plans only to submit a report on the hearings without a recommendation, Ott said.
That might have been a foregone conclusion. There's not much middle ground.
Opponents say the industry would mar the natural beauty of the coast and disrupt a billion dollar tourist economy. Supporters say the work can co-exist.
Rich Balen, a Lexington attorney and former Lexington GOP chairman, told the committee if enough oil is found, Charleston could turn into a major refinery hub.
"That's what I hope. That would be the goal," he told Palmetto Politics.
"Charleston is not interested in becoming an oil and gas hub for Houston-based oil companies," said Alan Hancock of the Coastal Conservation League.
Given the importance of the issue, a summary report just isn't enough, Ott said. He hopes his resolution could lead or force the Legislature to take action.
More Statehouse departures 
South Carolina Rep. Tommy Stringer of Greenville County has decided not to seek a sixth term.
The 51-year-old Landrum Republican, first elected in 2008, recently made the announcement on his website, saying he wanted to give people "time during the holiday season to reflect" on who should replace him. Filing for 2018 elections begins in March.
His exit adds to a growing number of lawmakers who have said goodbye to Columbia for one reason or another.
Of the 10 seats vacated this year, one was due to the corruption probe. One lawmaker pleaded guilty to beating his wife. Other resignations were non-criminal. Three left for other political offices. One legislator died.
About one-third of the House's 124 members will start the session in January with less than three years of experience.
Stringer said he's pleased that some reforms he endorsed a decade ago have passed, including the creation of a state inspector general's office.
Others, such as simplifying the state's tax code, "still elude us," he wrote in his announcement.
Caitlin Byrd, Abigail Darlington, Bo Petersen, Schuyler Kropf and Seanna Adcox contributed.