South Carolina lawmakers want to create a state consumer advocate to represent utility customers following the cancellation of two $9 billion nuclear reactors at V.C. Summer station in Fairfield County.
There are competing views, however, about where that new office should be located in the state government.
The House Judiciary Committee meets Tuesday to consider a bill that would place the consumer watchdog in the state Attorney General's Office.
But some Statehouse lobbyists are concerned about putting such a public role under the control of a statewide elected office.
Lynn Teague, a lobbyist with the League of Women Voters, told a subcommittee last week the consumer advocate should be housed alongside the Office of Regulatory Staff, which will continue to be in charge of analyzing and auditing utilities in the state.
Teague argues the Office of Regulatory Staff is an "apolitical body," while the Attorney General's Office can become a "partisan political office."
She said her position is not about Republican Attorney General Alan Wilson.
"It's not about who is in the office currently but how the office operates," Teague said.
State Rep. Micah Caskey, R-West Columbia, who took part in a special committee that developed the new legislation, said lawmakers tossed around numerous ideas when debating where to locate the new consumer watchdog agency.
Lawmakers settled on the Attorney General's Office because it is a statewide elected office, he said.
"It gives people some recourse if they are unhappy with the consumer advocate that's working on their behalf," Caskey said.
Still, Caskey expects that part of the legislation to be debated further this week. "I'm sure the judiciary will discuss it pretty thoroughly," he said.
The counties are in rebellion
Long-simmering tensions between South Carolina counties and the state Legislature over local government funding are approaching a boiling point, and Upstate Republicans are spoiling for a fight over it.
By law, the General Assembly is required to allocate money for a Local Government Fund that is distributed to South Carolina's counties and municipal governments. But after the recession in 2008, those funds were reduced and they still have not been fully restored.
Now the Spartanburg GOP is organizing a coalition of counties and activist groups to pressure the Legislature into replenishing the supply, threatening to file a lawsuit if they do not. 
"If they don't do the right thing, we are prepared — we will sue them," said Josh Kimbrell, the Spartanburg GOP chairman said earlier this month.
Spartanburg County Council member Justin Bradley said the county has been forced to reach into other funds to foot the bill for things like judicial services, employee pension contributions and maintenance for roads and bridges.
The group is hopeful a political solution will materialize, said Greenville attorney David Collins. But if not, a class-action lawsuit of taxpayers may be in the offing.
From 2009 to 2016, the shortfall in local government funding totaled more than $354 million according to figures compiled by the South Carolina Association of Counties.
In fiscal year 2016, for example, Charleston County received about $5.19 million less than the Local Government Fund formula would suggest it should.
Trump Russia foe coming to S.C.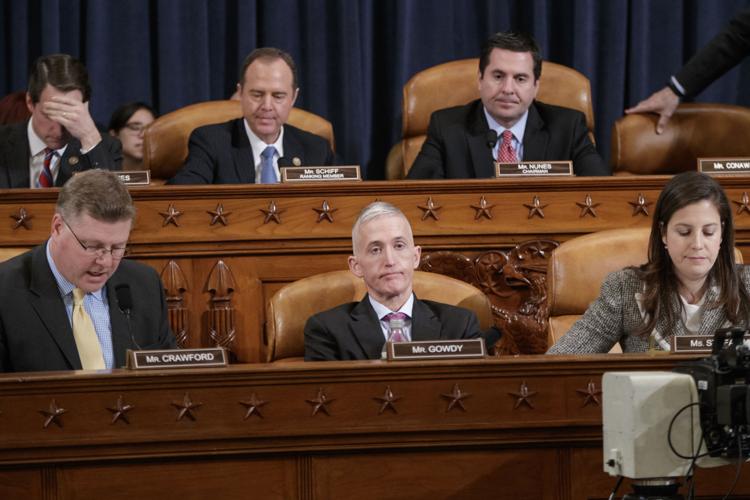 One of the leading figures in the Donald Trump campaign-Russia connection investigation will speak to South Carolina Democrats next month.
U.S. Rep. Adam Schiff, D-California, will speak at the Spratt Issues Conference on Dec. 8 in Columbia. The event is named for John Spratt, former representative for South Carolina's 5th Congressional District. 
"Congressman Schiff has been working to bring the American people the full picture about Russia's interference in our election, and ensure we are able to conduct free and fair elections," S.C. Democratic Party Chairman Trav Robertson said in announcing the visit.
Schiff is the House's top Democrat investigating Russia's election meddling.
In an interview The Associated Press this month, Schiff said Trump is trying to disparage the credibility of special counsel Robert Mueller and the congressional panels that are investigating possible coordination between his campaign and Russia in the election that put him in the White House.
"So no matter what is produced, he can say it's a fake," Schiff said of the president's attitude.
Andy Brown, Jamie Lovegrove and Schuyler Kropf contributed.