Gene Ho spent a generation as a professional photographer in Myrtle Beach, shooting mostly weddings, when he received a job to photograph the South Carolina Tea Party convention in 2015.
Donald Trump, still five months away from entering the presidential race, was a lead speaker. With no major expectations, Ho sent some of his convention photos to Trump, who responded with handwritten note: "Thanks — They are all great."
Ho would go on to become Trump's chief campaign photographer in the Carolinas, giving him behind-the-scenes access to the New York billionaire for almost two years before he would reach the White House. His photos were part of ads, and one was plastered on the outside of the campaign bus.
Ho released a book last week, "Trumpography: How Biblical Principles Paved the Way to the American Presidency," featuring dozens of his photos along with his take on how the president is like a scriptural figure.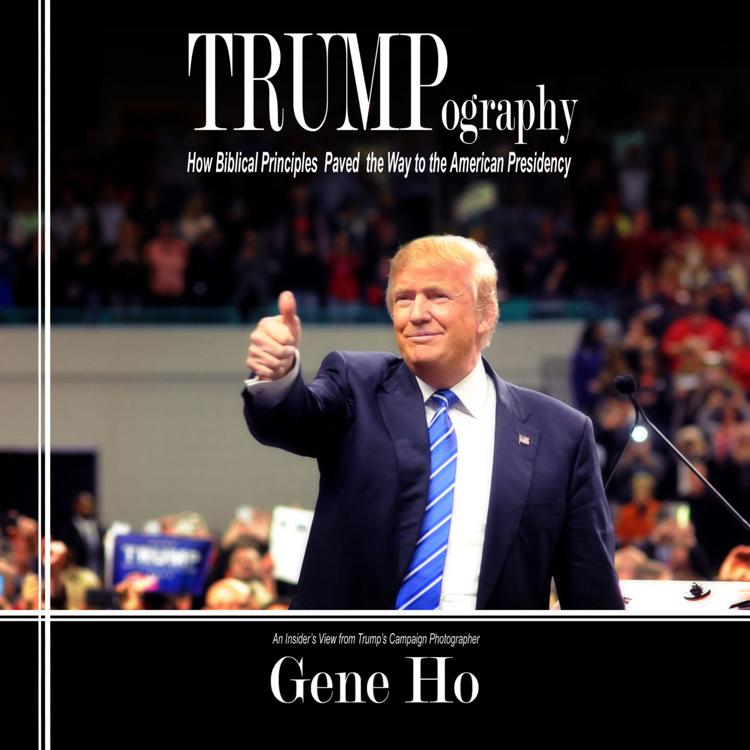 "Before I met him, I thought he'd be arrogant. He is not," Ho said. "He is probably the most charming and disarming that I have seen."
Ho notes that Trump is like Joshua, a leader who rewards his allies. Joshua spared a prostitute and her family after she hid some of his spies in Jericho. Ho says the president has the ability to win over people like Absalom, a charismatic commander who rebelled against his father David. (Absalom met a unique end: He was stabbed to death while hanging by his long hair that caught on a branch while riding a mule.) 
Ho also said he saw humility in Trump. He recalled a rally in North Carolina where NASCAR great Richard Petty was going to speak with Trump. As people fussed over the famous race car driver, Trump met with the police officers and firefighters helping at the event.
"He made it seem like they were more important people in the room," Ho said.
Ho still periodically shoots for the president, including a rally last month in Cayce. And Ho has a new gig as a campaign photographer for Trump pal, Gov. Henry McMaster.
Ho, a 49-year-old father of four, did not want to discuss Trump's policies as president, but he understood that not everyone shares his positive outlook about the president.
"I have seen what he's like and how he interacts with people," Ho says.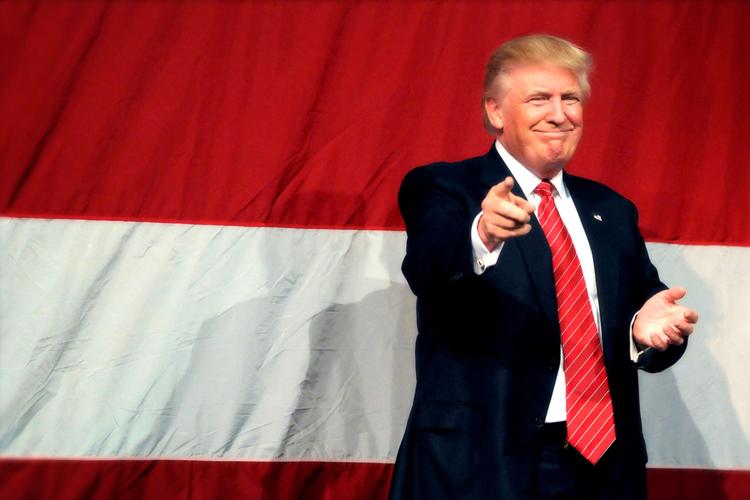 Cadet photo with indicted Gen. Flynn scrubbed
On The Citadel's Career Center Instagram site, the school likes to feature photos when its cadets do something good.
But officials had to take a picture down last week of one of their Class of '21 cadets standing with former Trump White House national security adviser Michael Flynn.
Flynn pleaded guilty in December to lying to the FBI about whether he discussed sanctions with Russia's ambassador during the post-election transition.
The photo, snapped in Dallas, showed the cadet standing with Flynn at a conference.
"Keep working hard!" read the tagline.
Citadel spokesman Col. John Dorrian said the decision to remove the shot came after officials were alerted by Palmetto Politics.
"It wasn't appropriate to have that photo up, so we took it down," he said.
Flynn is reportedly cooperating with the Mueller probe into possible coordination between Russia and the Trump 2016 campaign.
He is awaiting sentencing and faces up to six months in prison.
Courson causes Senate committee cascade 
Take away a veteran state senator, and the whole body needs a makeover. 
John Courson's resignation after pleading guilty to misconduct in office last month set off a chain of leadership changes in nearly one-third of the Senate's committees.
Follow along: 
Education: Courson, a Columbia Republican who ranked fourth in Senate seniority, ran the education committee for years. Sen. Harvey Peeler, a Cherokee Republican who led the medical affairs committee, watched over the panel after Courson was suspended last year. Now Peeler, second on the Senate seniority list, will lead the education committee permanently.
Medical Affairs: Sen. Danny Verdin, R-Laurens, takes over for Peeler, leaving as agriculture and natural resources committee chief. Abortion bills go through medical affairs, giving Verdin a chance to flex his social-conservative credentials. 
Agriculture and Natural Resources: Senate Ethics Committee Chairman Paul Campbell, R-Goose Creek, is succeeding Verdin. Agriculture offers a more public role versus ethics, which does most its work behind closed doors. Plus outside the ethics spotlight, Campbell will see fewer mentions of the drunk driving charge dropped against him last year.
Ethics: Campbell will stay on the panel, but Sen. Sean Bennett, a Summerville Republican known for his work on pension reform, becomes chairman of ethics. This is Bennett's his first leadership post since first taking office in 2013.
Andy Shain, Seanna Adcox and  Schuyler Kropf contributed.