Lots of Americans pledged to move to Canada if Donald Trump won the presidency.
This Charleston couple is actually going.
Husband-and-wife team Robin and Heather Vargas of West Ashley hope to be living 1,620 miles away in Halifax, Nova Scotia, by the end of the year as legal Canadian residents.
They've passed their criminal background check. They showed proof of the necessary amount of cash needed in a bank account (minimum $11,500 U.S./$15,000 Canadian).
They passed their English proficiency exam and supplied education records for Canadian authorities.
They've even visited the Canadian city and have housing picked out along with job prospects.
"I love my country," Heather Vargas said. "But it's heading in a direction we're not comfortable with."
During 2016 the couple, who describe themselves as "moderate, with liberal leanings," became increasingly fed up with what they saw from Trump, pointing to his racially charged rhetoric, anti-immigration stances and attitude toward women.
But they really began formulating the idea the night of the election.  
As Trump's upset win became apparent, the couple joked about leaving. Within minutes they became part of the thousands of internet scrollers from the U.S. who helped crash Canada's immigration website seeking information on the process.
Like the U.S., Canada operates on a point system where higher numbers and self-sustainability prospects increase the chances of being approved. That's helped them along. Their file is currently with officials in Ottawa as they seek to become legal "permanent residents" — something they can do without giving up their U.S. citizenship.
While the Vargases are committed to going, Canadian officials say immigration requests are up only slightly from the U.S., compared with other years, illustrating the exodus some projected didn't happen.
The couple wants people to know is they aren't "fleeing" the United States: It's more they watched Trump during the campaign and realized there was nothing about him they could support.
Married since 2011, the Vargases originally are from Arkansas but moved to Charleston on a lark in 2013 to be near the beach. He turns 33 soon and works as a termite technician; she is 29 and finishing an MBA program at The Citadel.
They admit what started out of political motivation blossomed into a normal part of their life plan, choosing to live in different places. By December they plan to cross the border with all their possessions in a U-Haul.
The potential Nova Scotia cold doesn't worry them: average January temperature, 22°F.
They also know next to nothing about hockey, except from attending a few S.C. Stingrays minor league games.
"We don't, but we plan to," she said.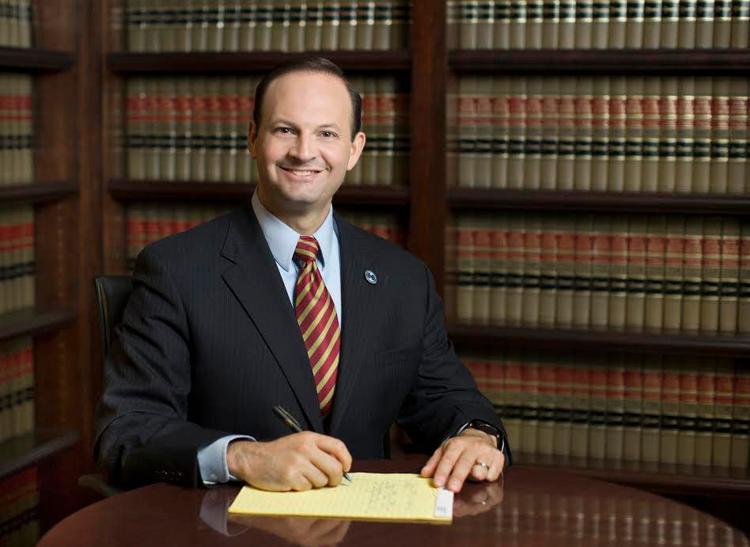 Competition for AG Wilson?
S.C. Attorney General Alan Wilson could have some competition in the Republican primary next spring after The Post and Courier reported he shared emails with possible targets of the Statehouse corruption probe.
State Rep. Jay Jordan, R-Florence, tells Palmetto Politics he will decide by October about a challenge. The 37-year-old lawyer said his interest has risen since emails showed Wilson communicating with his political consultant Richard Quinn on issues involving the Statehouse probe and with his son, Rick Quinn, a state representative named in a 2013 State Law Enforcement Division report as a possible investigative target.
Rep. Quinn, a Lexington Republican, was indicted in May on political misconduct charges. Richard Quinn, whose office was raided by Statehouse probe investigators, has not been charged.
Wilson said he did nothing wrong in communicating with the Quinns, though Gov. Henry McMaster, a former state attorney general, said last week it was a mistake.
Jordan said the emails, along with Wilson's eight years in office, suggest time for a change.
"The communications are concerning and the timing of the communications are concerning," said Jordan, who has been in the General Assembly for two years. "These issues create more questions than answers."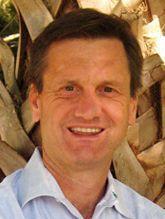 Tom Davis, Labor Day gov decision
If state Sen. Tom Davis decides to formally enter the race for governor, the Beaufort Republican said he would take a page from his college pal and former boss, Mark Sanford, and start with a bare bones campaign staff led by his wife, Reid.
Jenny Sanford was known for running her husband's first congressional race and then his governor campaigns.
"I learned a lot in Mark's basement," Davis said of working on the 2002 governor campaign from the Sanfords' Sullivan's Island home. "I saw how he and Jenny ran things."
Despite four other Republicans already running for governor, Davis has traveled across the state to see what kind of reception he would receive with his record as one of the General Assembly's most strident tax foes.
"I think there will be an audience with how people want changes in Columbia," said Davis, who also is touting his experience in the executive branch as a former chief of staff to then-Gov. Sanford.
With talk like that, expect the number of GOP choices in June's gubernatorial primary to reach five by Labor Day.
Lawmaker turns Coastal lobbyist
Palmetto Politics has some idea what Rep. Mike Ryhal, R-Myrtle Beach, might be doing after his last day at the S.C. Statehouse on Monday.
Ryhal, who announced he's leaving in the middle of his third term because of family issues, will be groomed as Coastal Carolina University's lobbyist, said Mark Kelley, the college's current lobbyist.
Kelley, a former Myrtle Beach lawmaker, said he plans to retire some time next year. State law will require Ryhal to spend at least a year out of office before formally becoming a lobbyist.
A college spokeswoman said the Conway school has not made a final decision on who will succeed Kelley next year.
Ryhal, a Republican representing the fast-growing Carolina Forest area and a vice chair on the House business law committee, did not respond to requests for comment.
Reporters Schuyler Kropf and Andy Shain contributed.