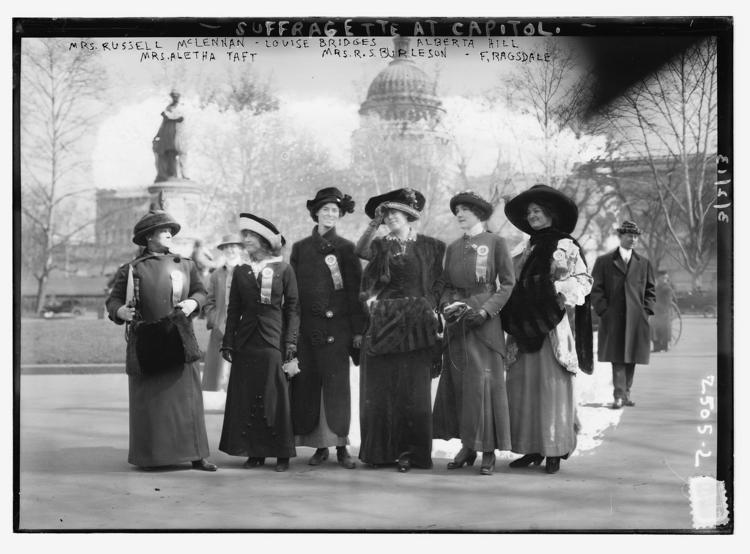 A day after Donald Trump is sworn in as president, hundreds of thousands of women concerned about the Republican-dominated federal government will march on Washington, including several thousand from South Carolina.
The Women's March on Washington is scheduled for Jan. 21 — 24 hours after the National Mall will be filled for Trump's swearing-in as the nation's 45th president.
South Carolina organizer Hayne Beattie-Gray of Charleston said a fleet of at least 22 buses will leave from Charleston, Greenville, Columbia, Florence and Myrtle Beach late on the night of the 20th to make the nine-hour drive to D.C.
More than 500,000 people are expected to be at the event, which was put in motion by a woman from Hawaii on the night of the election as Hillary Clinton went down in defeat.
Beattie-Gray said the event is not so much anti-Trump as it is pro-women and human rights. "It's to stand up for what we believe in, not what we're against," she said.
The bus trip will be up and back in the same day, though many participants are expected to get to Washington by other means and stick around afterward.
Cost of the bus ride is $145 a seat, but sponsors are being pursued to bring the cost down.
Beattie-Gray hopes the event draws "numbers too big to be ignored" (from the Helen Reddy's 1971 hit, "I am Woman")  but "what we do afterward is more important."
Organizers can be contacted via:southcarolina@womensmarch.com and on Facebook at http://bit.ly/2iOfZTF
 The website is is https://www.womensmarch.com/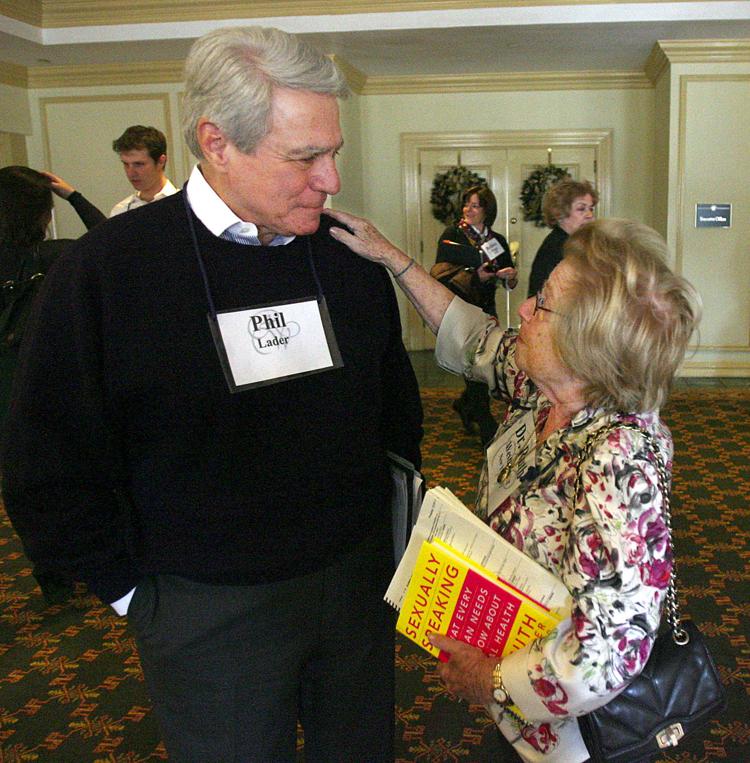 Mayor makes a Dr. Ruth slip
A short, grandmotherly woman with a thick German accent prompted quite the Freudian slip by Charleston Mayor John Tecklenburg last week.
Dr. Ruth Westheimer, the famed psychologist, sex therapist and media personality, joined the 12th annual Chanukah in the Square celebration at Marion Square. Her brief comments to the crowd included some adult encouragement.
"To all of you who have a partner, I want you to have a good time tonight in that area of expertise I talk about," Westheimer said, drawing laughs from the audience of hundreds.
Tecklenburg spoke a few minutes after, beginning his remarks with the story of Chanukah and Charleston's history as a place of religious freedom. About 2 minutes, 20 seconds into his speech, he looked around for Westheimer and noticed she had left for the evening.
"Sandy and I are definitely going to try to follow her advice tonight, so we're glad that she was here," Tecklenburg said, referencing his wife.
The crowd erupted into laughter. He seemed to realize his mistake. The mayor held up his right hand, index finger extended, as if to say, "wait a minute."
He stuttered. " … No ... Perseverance," Tecklenburg said, with a small laugh, "of the Maccabees, I meant to mention."
Statehouse Black Caucus picks
The S.C. Legislative Black Caucus announced its leadership posts and two Charleston-area lawmakers made the list.
State Sen. Margie Bright Matthews, D-Walterboro, is the group's treasurer, while state Rep. Joseph H. Jefferson, Jr., D-Pineville, was named chaplain.
Not under consideration for any post in the caucus is Republican state Rep. Samuel Rivers Jr., R-Goose Creek, who never opted to join the caucus.
Rivers, who is black, said he wanted to represent all the races of his district and not be put in a role of choosing preferences.
His philosophy is "for the people, by the people," he said and doesn't believe in subdivisions. The legislative session begins Jan. 10.
Two recent college grads head to House of Representatives 
Steven Long and Brandon Newton aren't too far removed from their senior years in school, but in January both will be freshman all over again.
The two 22-year-old men will be the youngest serving in the state House of Representatives after being elected in November.
Newton, a Lancaster Republican, is older than Long, a Republican from Boiling Springs, by only about three months.
Newton received two bachelor's degrees from the University of South Carolina earlier this year, and said he is no novice to politics. He has served as chairman of the Lancaster County Republican Party and the 5th Congressional District's Republican Party. He is replacing former Rep. Deborah Long in the House.
Long ran against former Rep. Donna Hicks in the June Republican primary.
"I know a lot of people think freshman lawmakers need just sit back and stay in the background," the 2015 USC-Upstate graduate said. "But we need people who are going to lead on issues like roads and the pension fund."
Long already has prefiled two bills that could get him some attention early in his tenure as a representative.
One of his bills mirrors legislation recently passed in Texas that allows concealed weapons permit holders to carry guns on college campuses. The other is framed after North Carolina's controversial transgender bathroom bill.
Throughout both of their campaigns, supporters praised the fact that the younger legislators would bring a fresh take and new perspective to the House. Both said the feel they can rise to meet those expectations.
"People do judge people on age," Newton said. "If we live up to high standards, it will help people who also want to get involved in politics who are our age succeed."
Schuyler Kropf, Gregory Yee and Maya Prabhu contributed.