A year after thousands of women marched in Washington and elsewhere in response to President Donald Trump's inauguration, the movement is coming out again.
Women's March events are being planned for Charleston, Greenville and Myrtle Beach on Jan. 20.
Tamika Gadsden, lead coordinator for the Charleston event, said the noon-time rally will return to last year's site, Brittlebank Park. Details and speakers are being worked out.
The theme of the event is will be electoral justice, including a remembrance of Charleston educator and civil rights activist Septima Clark.
Since 2018 is an election year, the rally will push voter registration, candidate recruitment and combating discriminatory election laws, particularly as they affect people of color, she said.
There will be some attention to the #MeToo movement of combating sexual harassment, she said, but that won't be a dominant theme. 
Last year, more than 2,000 people took part in the Charleston rally.
Contact information for the Charleston, Greenville and Myrtle Beach events are available on their respective Facebook sites.
S.C. National Guard boss standing down after this term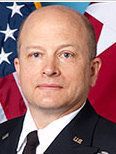 Adjutant General Robert Livingston will be the last elected head of the S.C. National Guard.
Whoever is elected governor later next year will appoint a new leader of the 12,000 service members and employees in the Army and Air National Guard, State Guard and the S.C. Emergency Management Division.
But it won't be Livingston, a Republican.
He says he's ready to turn over the job after eight years. His term ends in January 2019.
"I'm ready for someone else to it lead great heights," said Livingston, a constant presence at news briefings with Govs. Nikki Haley and Henry McMaster during hurricanes, floods and ice storms in recent years.
The major general, who also owns Gregory Electric Co. in Columbia, said he believes one of his subordinates should get be the National Guard's next chief.
For now, he's not sharing any names publicly but will make a recommendation after the 2018 election.
"I've got really good people," he said.
Lawmaker's Facebook ethics confession
Facebook is often use for personal confessions, including life's guilty pleasures.
State Rep. Neil Collins made one last week that few legislators admit — he was named in an ethics complaint.
The Easley Republican posted on Facebook that the official gripe was dismissed by the State Ethics Commission, but he wanted to post details "in my desire for constant transparency."
State law does not require disclosure of ethics complaints unless the commission finds grounds for a possible violation.
Collins said he was accused of trying to profit by arranging meetings between the Pickens County School District and a charter school for the sale of old Gettys Middle School, which his law partner co-owns. The deal did not work out, he said.
"I gain to profit not one dime from the sale," the lawmaker wrote. "If I would, I would avoid the topic like a plague — I certainly wouldn't arrange meetings as I have. ... I have plenty of faults, but being unethical as an attorney or legislator is not one."
A special year for special elections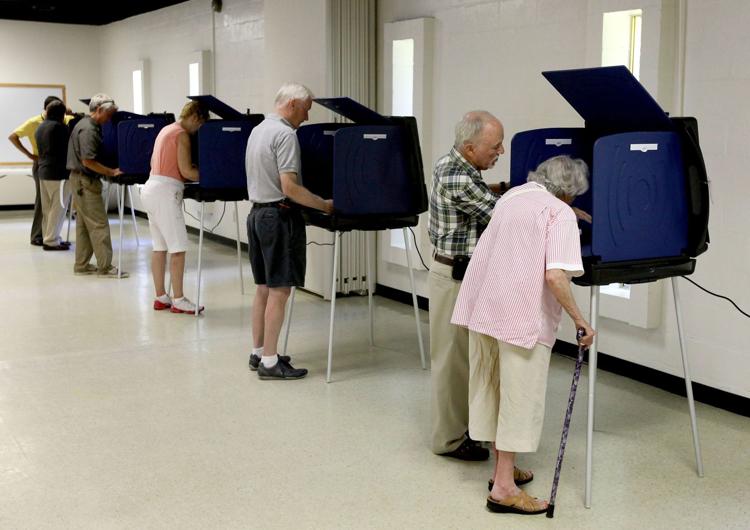 If it seems like there has been a special election almost every Tuesday, there's good reason.
According to State Election Commission spokesman Chris Whitmire, South Carolina has seen an abnormally high rate of special elections in 2017. The reason?
"Specials begat specials," he said.
Whitmire points to the ongoing Statehouse ethics probe, a few untimely deaths, and vacancies created when other lawmakers were tapped to move into new roles in the Donald Trump administration.
Whitmire counted seven special elections in 2017, or 11 if you include the elections that will be ongoing in January.
"Seven is well above average," he said. "The average in a typical year is less than five, and usually it's only two or three. To seven or 11 depending on how you look at it, that's something."
And it adds up.
The State Election Commission pays for the majority of the costs to put on special elections for state House, state Senate and the congressional seats. Municipal special elections are paid for by local authorities.
Among the costs are printing paper ballots and mailers, publishing notices and, most expensive of all, hiring poll managers.
"When you've got a lot of polling places to open up, you have to have at least three poll managers at a polling place. All those hours add up," he said.
Assuming there is a primary, a runoff and a special election, Whitmire said the overall costs are as follows: $35,000 for a state House seat, $86,000 for state Senate and $500,000 for a congressional seat.
Palmetto Politics team reporters Schuyler Kropf, Andy Shain and Caitlin Byrd contributed.