There are no ICE breakers among the seven Democrats running for Congress in South Carolina.
While abolishing the U.S. Immigration and Customs Enforcement agency has begun to garner some support from a small cadre of lawmakers and candidates in more progressive parts of the country, Democrats running in this historically red state have stayed away from the controversial proposal.
Instead, many S.C. Democrats told Palmetto Politics they would like to look at more piecemeal changes in operations of the agency that enforces U.S. immigration laws.
"Certainly, I think that we do have a humongous issue within immigration, and I would be more in favor of looking at reforms to determine some of the areas we need to strengthen and fix rather than just abolishing an entire agency," said Brandon Brown, the Democrat running against state Sen. William Timmons, R-Greenville, to replace U.S. Rep. Trey Gowdy, R-Spartanburg.
Archie Parnell, the Sumter Democrat running in a rematch of last year's special election against U.S. Rep. Ralph Norman, R-Rock Hill, said that if ICE is abolished, another agency with a different name would simply take its place.
"Instead," Parnell said, "I would go further with a comprehensive immigration reform package that, in addition to creating a clear path to citizenship and preventing family separations, would refocus ICE on combating human traffickers, firearm smugglers and those who target and abuse our immigrant communities."
The lack of any S.C. Democrats calling for ICE to be abolished hasn't stopped their opponents from attempting to use the idea against them.
State Rep. Katie Arrington, the Trump-backed Summerville Republican running against Democrat Joe Cunningham in the Lowcountry's 1st congressional district, tweeted earlier this month asking whether Cunningham stands with his "fellow Democrats to abolish ICE?"
Cunningham had already publicly said weeks earlier that he does not support abolishing ICE.
The image attached to Arrington's tweet included a photo of House Minority Leader Nancy Pelosi, D-Calif., and said "the DC Dems supporting Joe want to abolish ICE." But Pelosi has also said she does not support abolishing ICE. 
Both Democratic gubernatorial candidate James Smith and attorney general nominee Constance Anastopoulo said they, too, do not support abolishing the agency.
Turning rest centers from 'disgrace' to 'fabulous' 
Perhaps the biggest benefit of a new, $5.2 million welcome center for travelers entering South Carolina on Interstate 95 will be the larger restrooms.
Just ask the state's chief accountant.
"Anyone who's got prostrate issues and has to drive on the interstate appreciates a welcome center," state Comptroller Richard Eckstrom said at State Fiscal Accountability Authority meeting last week, prompting laughter from the audience.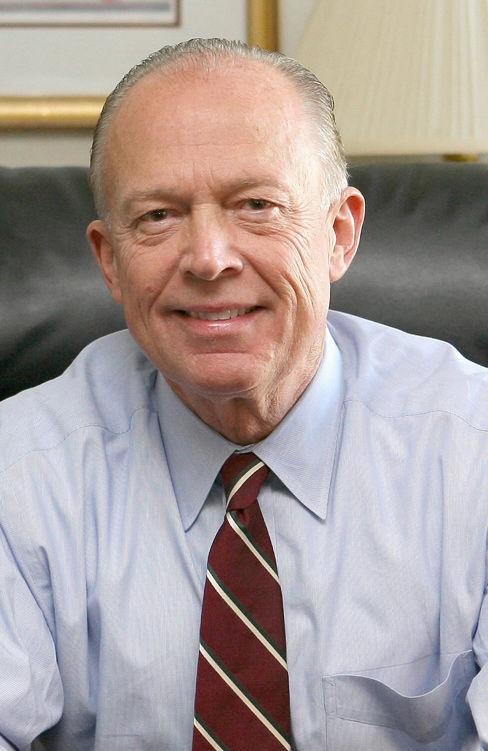 Eckstrom, a member of the five-member board, wanted to know why the state is spending so much money on a single welcome center in Dillon County near South of the Border when rest areas elsewhere are closed.
South Carolina's tourism agency intends to eventually rebuild all nine welcome centers, with a goal of one per year, said its finance director.
Overhauls for those in Fort Mill — welcoming drivers on I-77 — and Hardeeville, on the southern end of I-95, are already complete. The agency will seek money in next year's state budget for the one in Fair Play, which greets drivers traveling east on I-85.
The 8,300-square-foot replacement of Dillon's welcome center, built in 1971, should be done a year.
Gov. Henry McMaster commended the updates.
"The one on 77 out of Charlotte is fabulous," he said. "They have all this touch screen stuff in there."  
Senate President Pro Tem Hugh Leatherman, R-Florence, called it a matter of economic development.
Compared to North Carolina's welcome centers, South Carolina's are a "disgrace," Leatherman said. "How many industries didn't come to South Carolina because the CEO of that industry stopped in one of our welcome centers? We've absolutely got to rebuild all of them — get them up to date and modernized, so they're not simply a box on the side of the highway."
For whom the bell tolls at DMV
If you ever hear a bell while getting a driver's license or vehicle registration at a Department of Motor Vehicles office, your ears aren't ringing.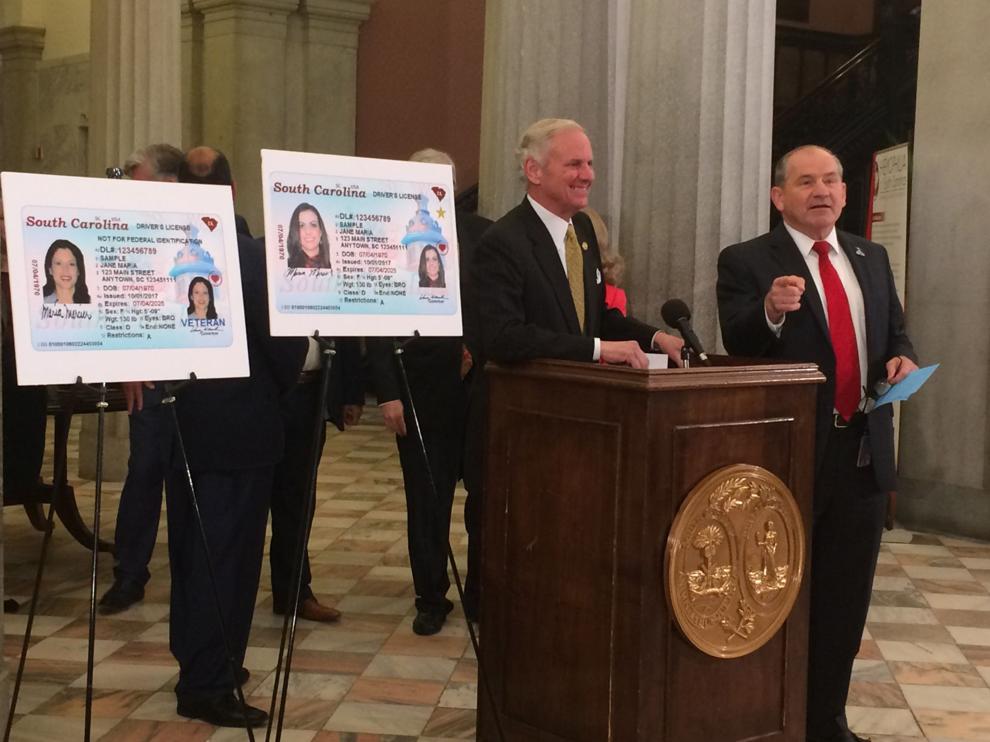 Anyone who signs up to become an organ donor and/or gives a few bucks to the nonprofit Donate Life gets to ring a bell, prompting all the employees to clap.
The instant accolades helps explain why the number of registered organ donors in South Carolina has nearly doubled since January 2014, to 2.1 million as of July 31.
"Every time you come into the DMV, we're asking," DMV Director Kevin Shwedo said. If you say yes and ring a bell, "everybody claps, and then everybody in there goes, 'Why are they clapping, and what's the bell for?' and we tell them and we get more people to join. It's gimmicky as hell, but I love it."
The bell-ringing began at the DMV in Greenwood and was so successful, it spread to DMV offices statewide in 2015. Since then, South Carolinians have donated almost $777,000 to Donate Life either at the DMV or on the agency's website, according to the agency. 
Jamie Lovegrove and Seanna Adcox contributed.