Ex-state Rep. Jim Merrill's resignation from the Statehouse on Friday ahead of his corruption case guilty plea is expected to set off a sprint for his highly coveted East Cooper/Berkeley County seat.
And the fight is likely to play out on Daniel Island, one of the area's more exclusive and Republican-leaning ZIP codes.
House District 99, which also includes parts of Mount Pleasant, Goose Creek and Hanahan, is drawing interest from multiple hopefuls from Daniel Island, which features the district's largest single precinct with 2,200 registered voters.
One island resident, Shawn Pinkston, has already declared, while others, including Nancy Mace, the first female to get through the Citadel Corps of Cadets, and possibly Berkeley County Councilman Josh Whitley, are in the discussion.
Also running is Mount Pleasant Town Councilman Mark Smith, who could play up the fact that Mount Pleasant — the state's fourth-largest municipality — has no resident lawmaker in the Legislature.
Filing for the seat opens Sept. 15. The special election to fill the vacancy will take place Jan. 16, with the party primaries Nov. 14.
Whoever wins the special election would have to defend the seat again in 2018.
Even congressmen get in wrecks
Recently elected U.S. Rep. Ralph Norman, R-Rock Hill, got into an accident outside the S.C. State Fairgrounds just before speaking to the Columbia Rotary Club on Monday.
No one was injured.
Norman spoke to the group and then waited on Bluff Road for his wife to pick him up and get his SUV to a repair shop.
Sanford switches consultants
U.S. Rep. Mark Sanford says he won't be using his previous campaign consultant, the headline-grabbing Jason Miller, for his 2018 re-election bid.
Instead, he'll go with Jon Kohan, his former chief of staff who ran his comeback race in 2013 and who helped elect Republican U.S. Sen. Joni Ernst in Iowa.
Miller has had a difficult year. After working for the Ted Cruz for president campaign, he signed on with President Donald Trump's campaign and eventually became the senior communications contact in the transition team.
He later was named White House communications director, but that promotion fizzled when allegations surfaced he'd had an extra-marital affair with another Trump transition team member. Miller went on to become a commentator for CNN. 
Sanford called Miller a very able and talented campaign expert, but that Kohan was with him when he successfully came off the political sidelines to win the state's then-open 1st Congressional District seat four years ago after Tim Scott jumped to the Senate.
Sanford faces state Rep. Katie Arrington, R-Summerville, in the GOP primary. Democrat Joe Cunningham is also in the race.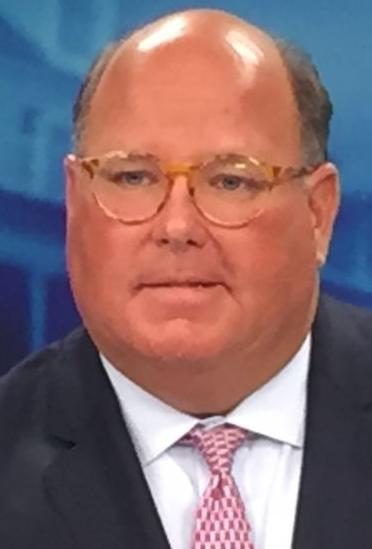 3 from SC nominated for Trump administration posts
Ed McMullen, the chairman of Donald Trump's 2016 presidential campaign in South Carolina, has been nominated as U.S. ambassador to Switzerland, the White House announced Friday night.
McMullen, a Columbia-based political and communications strategist, needs confirmation from the U.S. Senate before taking the post. He was a member of the 1995 class of the American-Swiss Foundation Young Leaders Conference and has traveled extensively in Switzerland and Italy, according to a biography on his company's website.
Two more South Carolinians were nominated Friday for post in the Donald Trump administration: Thomas Carter, a retired Air Force general living in Mount Pleasant, as representative on the United Nations' Council of the International Civil Aviation Organization; and Cheryl Stanton, director of the S.C. Department of Employment and Workforce, as the Labor Department's Wage and Hour Division administrator.
They would join three other South Carolinians in high-profile administration jobs. Former Gov. Nikki Haley was named U.S. ambassador to the United Nations, former Gov. David Beasley took over as director of the U.N. World Food Program and former U.S. Rep. Mick Mulvaney became Trump's budget chief.
Coming this month: More 2018 Gov. candidates
A Republican (state Sen. Tom Davis) and a Democrat (state Rep. James Smith) are expected to enter the 2018 governor's race soon.
Davis, a Beaufort attorney known as one of the Legislature's fiercest anti-tax hawks, would be the fifth GOP candidate running for the June primary. He said a decision will come in a matter of days.
Smith, a Columbia attorney who spent a year-long military tour in Afghanistan and has met with Democratic Governors Association officials, would be the race's first Democrat. Considered a gubernatorial hopeful in 2010, he's expected to join the fray later in September.
Smith might have some company.
State Sen. John Scott, a Columbia business consultant and real estate broker who has spent three decades in the Statehouse, said he's considering a run, citing his background on education initiatives. He said he will decide by the end of September and would run whether Smith is in the race or not.
State Rep. Justin Bamberg, an attorney from Bamberg who has represented families of black men killed in high-profile police shootings, also plans to make a call by Oct. 1, but he's inclined to back Smith if he enters the race.
Schuyler Kropf and Andy Shain contributed.