A lesson for lawmakers: No matter how boring the daily proceedings on the state House floor may be, it's still a good idea to pay attention at all times.
Democrats learned that one the hard way when a resolution unanimously passed expressing appreciation from the entire House — with every Democrat's name attached — toward the American Legislative Exchange Counsel.
ALEC is a staunchly conservative legislative group that circulates pro-business bill proposals in Statehouses around the country.
State Reps. Garry Smith, R-Greenville, and Alan Clemmons, R-Myrtle Beach, created the resolution to congratulate ALEC on its 45th anniversary and its "significant contributions."
Because no Democrats raised an objection on the House floor when Speaker Jay Lucas brought it up, the entire roll of the House was added as co-sponsors, a common practice for non-controversial resolutions.
The incident caught the eye of Michael Morrill, executive director of Progress South Carolina, who said Democrats were "bamboozled."
"This is an outrageous example of the political games played by the politicians in the Statehouse," Morrill said. "I don't know which is worse, the sneak attack by the Republicans or the acquiescence of the Democrats."
Smith said he had no intention of pulling a fast one on Democrats and didn't expect an anniversary message to be divisive. Opponents had the opportunity to object, he noted, and none took it.
As a gesture of good faith, Smith offered to put forward another version of the resolution that can include only the ALEC supporters.
Once a resolution is passed, it cannot be undone. So the public record will forever serve as a reminder about what can happen if legislators get distracted.
Gov race ad wars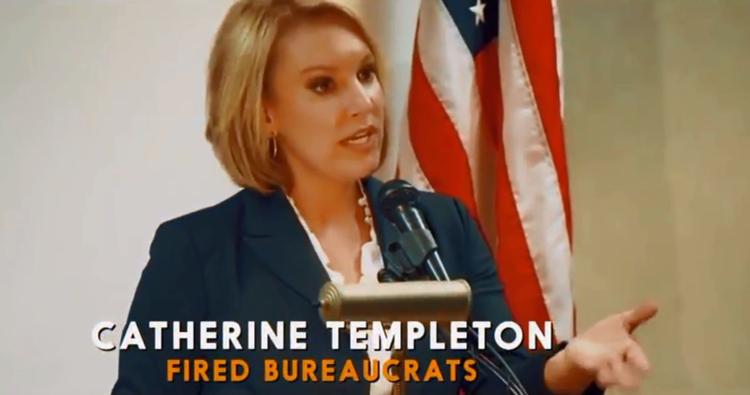 The ad wars for the 2018 governor's race have started rather slowly. There's been a Super Bowl ad here and some online buys there but nothing to get too excited about.
With the election heading into the final two months, we are seeing a little more movement.
The latest news comes from third parties — one backing Republican hopeful Catherine Templeton and another opposing her.
The American Future Fund of Iowa has re-upped its statewide TV ads supporting the former two-time state agency chief, raising its buy to $500,000.
The fund brought out a new ad with the same theme of the Mount Pleasant attorney as a "buzz saw" who will change Columbia.
One flaw in the ad is when it says she was "Sued by Obama." The former president's administration sued Boeing over a union vote at the North Charleston plant, not Templeton when she was the state's anti-union labor agency chief.
The other ads, which have appeared on Facebook, slam Templeton for voting for Democrat Vincent Sheheen in the 2010 governor's race and working with the American Future Fund, which aired anti-Donald Trump ads during the 2016 presidential primaries.
Those ads were paid the something called the South Carolina Industry Project based at an Alexandria, Va., address used by several political organizations, including a political action committee for U.S. Rep. Jeff Duncan, R-Laurens.
The South Carolina Industry Project was involved in the Myrtle Beach mayor and City Council race last year, backing candidates who favored keeping a tax for tourism marketing that goes mostly to the Myrtle Beach Area Chamber of Commerce.
So who's behind the ads? A lot of fingers pointed at Robert Cahaly, whose Atlanta-based political consulting and polling firm has worked with many S.C. politicos.
Cahalay was mum about his role when Palmetto Politics reached out, citing a new popular term in politics - a non-disclosure agreement.
Joe Debose reached out as a spokesman for the South Carolina Industry Project's parent organization. He has worked as contractor with Cahalay's firm.
Debose said the group did not have a favorite in the race, and he declined to say who was paying for the ads: "Not sure why that's important."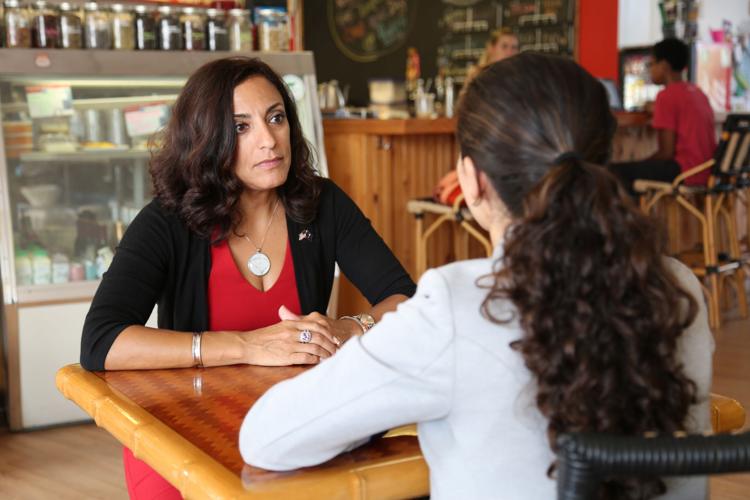 Arrington brushes up Trump cred
A senior campaign adviser who helped get President Donald Trump elected is now working to get South Carolina Republican Katie Arrington elected to Congress.
Michael Biundo served as a senior adviser to President Trump's campaign and is the co-founder of RightVoter, a political consulting firm.
The Arrington campaign announced Thursday that Biundo, along with his firm's partner, Andrew Boucher of Charleston, will serve as general consultants.
Arrington, the state representative from Summerville who is challenging U.S. Rep. Mark Sanford in this year's GOP primary, has repeatedly aligned herself with Trump during her campaign.
"I am optimistic that South Carolina voters will move past the self-serving career politician incumbent and elect a new, strong conservative committed to public service," Arrington said in a statement.
Biundo's resume includes working in senior leadership roles for the presidential campaign of U.S. Sen. Rand Paul in 2016 and as the 2012 national campaign manager for former U.S. Sen. Rick Santorum's presidential campaign.
In a statement, Biundo said, "We are also excited at the opportunity to help elect the first female Republican to federal office in South Carolina."
Jamie Lovegrove, Andy Shain and Caitlin Byrd contributed.