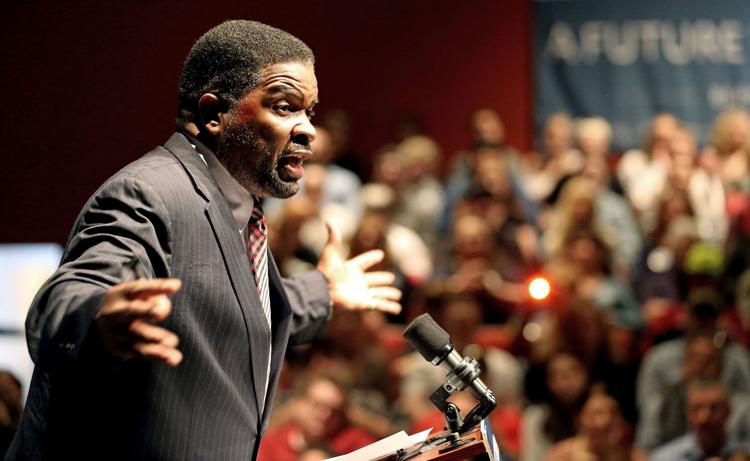 The "I can see your underwear" opposition surfaced again in the Statehouse.
A bipartisan bill introduced Thursday creates a minimum $25 fine for exposing your underwear — or other lower body areas — in public.
The measure only covers males who allow their pants to sag "more than three inches below his ileum exposing his skin or undergarments," House Bill 4957 states.
The ileum is "the last division of the small intestine extending between the jejunum and large intestine," according to the online Merriam-Webster Medical Dictionary.
For clarity: It's below the waistline.
One sponsor, state Rep. Wendell Gilliard, D-Charleston, said the bill is needed to instill respect in young people, adding that if a female walked around like some males do, she'd be "arrested for indecent exposure." 
A third offense would lead to a $75 fine and six hours of community service.
The good news for offenders? A violation won't jeopardize participation in college financial aid.
Gilliard tried to enact a similar law when he was on Charleston City Council. It failed.
Charges dropped against Bannon protester
The disorderly conduct case against a local woman who made a scene during Steve Bannon's speaking appearance at The Citadel is over.
Emily Abedon was scheduled to face a magistrate Tuesday, but the sides involved agreed not to go through with the prosecution.
"The case has been dismissed," Col. John L. Dorrian, vice president of the Citadel's Office of Communications and Marketing, said in an e-mail to Palmetto Politics.
"After further consideration, all parties agreed that the interests of justice would be best served by ending the case," he said.
Abedon bought a ticket for The Citadel Republican Society's Patriot Dinner in November. While Bannon, the fiery former Donald Trump adviser, was addressing the crowd, he said it was "the hand of divine providence that won" Trump's unexpected victory.
Abedon stood up while wearing a "Blatant Dissent" shirt. "It wasn't the divine!" she shouted as the audience began booing her.
She subsequently was hustled from the room.
Bannon from the stage said, "You've got the right for free speech — outside."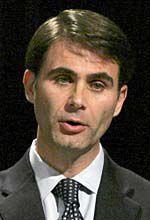 Andre Bauer: No need for speed
The recent spending plan adopted by Congress is filled with tax breaks, including one to help race track owners.
Former Lt. Gov. Andre Bauer is a part owner of the Myrtle Beach Speedway. But he's not much interested in the tax break or his minority share.
Bauer, who recently re-upped his contract as a conservative commentator on CNN, said he's having buyer's remorse for what he said is his 10 percent stake in the track.
"I wish I had never done it," said Bauer, who was known for his lead foot in office.
According to Bauer, the speedway isn't doing as well as he'd hoped in competing for the millions of dollars dropped by families visiting Myrtle Beach each year.
Various strategies, such as bringing in concert acts — he named Rick Springfield and Night Ranger — hasn't paid off, he said.
Plus, the neighbors didn't like the noise that goes with a race track.
Bauer said he became an investor in 2013 in the hope someone would propose developing the 46-acre site off U.S. Highway 501 not too far from Coastal Carolina University. 
The tax break for race tracks covers the depreciation schedule. Supporters justified it by saying race tracks are job creators.
Tax foe Norquist sides with McMaster
Americans for Tax Reform President Grover Norquist is backing Gov. Henry McMaster over fellow GOP primary challenger Catherine Templeton in their fight over whether changing the state's pension funding formula was a tax increase.
Norquist called Templeton's charge "false and misleading" that McMaster's signature on the pension reform bill meant he'd signed "the largest tax increase in modern history."
The Statehouse bill did not include any tax increase. It was intended to address the system's more than $20 billion debt by increasing government employee and employer contributions.
"McMaster is one of 12 governors nationwide to have signed the Taxpayer Protection Pledge, a written commitment to voters to oppose and veto any and all efforts to raise taxes," Norquist's response said.
Templeton contends the increased spending on pensions will end up getting passed on to the taxpayers in the long run.
Pence gets air miles on Charleston C-17s
Vice President Mike Pence has flown to the Middle East in recent times, traveling on Air Force C-17s assigned to Joint Base Charleston at least part of the legs.
In December, he flew from Joint Base Andrews outside Washington, D.C., to Bagram Airfield, Afghanistan, on board a C-17 Globemaster III from the base.
The plane is part of the 437th Airlift Wing at Joint Base Charleston.
"The Vice President visited U.S. service members and spoke on the strategy in Afghanistan," according to the base's Facebook account of the trip.
Last month, Pence landed in Israel on a local C-17, according to media shots of his arrival. 
Pence isn't the only VP to hitch a ride on a Charleston plane to the foreign zone. In April 2016, Vice President Joe Biden landed in Baghdad for a surprise visit to Iraq riding in a C-17 dubbed the Spirit of Strom Thurmond.
Compiled by Schuyler Kropf