Some insights into South Carolina's big two political headlines of the week:
How Haley's early exit is unique
The Post and Courier received a good bit of criticism for reporting last week about departing United Nations Ambassador Nikki Haley's debt.
The story was meant to shed light on a possible (and logical) explanation for her surprise resignation from the key Trump administration post after less than two years. (This is nothing new: Haley's personal balance sheet has been an issue since she first ran for South Carolina governor in 2010.)
Look, Haley didn't say much about why she is leaving except to say "it's been eight years of intense time" as governor and ambassador.
So the idea that she needs new line of work to help her to lower credit card and credit line debt (estimated at $275,000 to $565,000 based on her financial disclosures) after nearly 15 years in public service is not far-fetched.
Trump doesn't think that thought is so outlandish, remarking he wanted Haley's successor to work with her "before Nikki goes out and gets herself a job, and hopefully she's going to make a lot of money."
Still, U.S. Sen. Marco Rubio, whom Haley backed in the 2016 GOP presidential primary, complained about what he called the media's "baseless speculation" about the reasons for her exit at the end of the year.
He tweeted, "Her predecessors served an average of a little over 2 years but let's make something up anyway."
Some research shows Haley's early departure as U.N. ambassador stands out and warrants some informed speculation.
Here are the reasons why the 13 prior U.N. ambassadors dating back to the Reagan administration left after less than 3 years:
Six were acting ambassadors who did not get the job permanently.  
Three were replaced by a new administration.
One was named secretary of energy.
One was named ambassador to Iraq.
One could not get confirmed by the Senate.
One said he wanted to spend more time with his wife, but he left soon after being passed over for a promotion as secretary of state.
These folks had a reason for leaving other than they just had enough.
Good luck on that job hunt, madam ambassador — after your break.
Grand jury report winners and losers
The highly anticipated grand jury report from the Statehouse corruption probe that led to the resignation of four lawmakers and the implosion of an influential consulting firm will have very different effects in South Carolina's top two statewide races.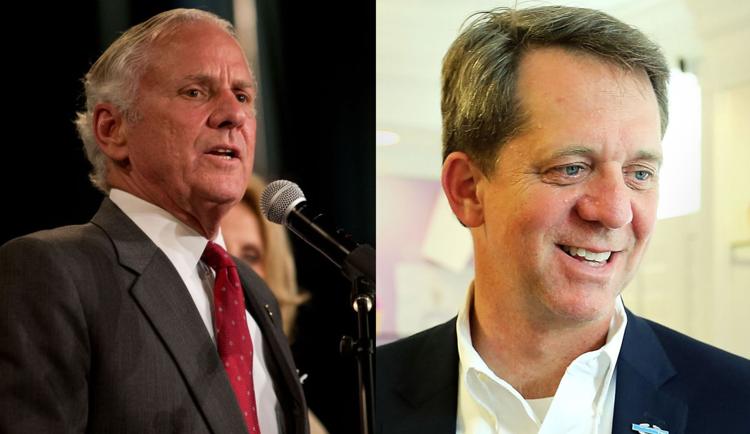 Governor: Neither Republican Gov. Henry McMaster nor Democratic state Rep. James Smith have been involved directly with the five-year probe, but that does not mean they don't have some major ties to some of its main participants.
McMaster was not named in the 270-page report despite working for years with Richard Quinn & Associates. The firm was the crux of the probe for blending/blurring its ties between its political and business clients. But the governor's chief of staff, Trey Walker, was.
Walker, a former consultant for RQ&A and lobbyist for two of the firm's clients, told the grand jury about Quinn's influence with politicians, how he could get them in a room for a client and how many legislators consider him "the oracle."
As for Smith, the report included a 2015 email from Quinn to a SCANA lobbyist suggesting a meeting with three Republican lawmakers, including his former lawmaker son, as well as Smith and another Democratic lawmaker who were "friends."
The email cements why Smith is not attacking McMaster for his Quinn links like the governor's GOP primary opponents did.
So the Statehouse grand jury report is a push — which ends up being an advantage for an incumbent who has one less controversy to worry about.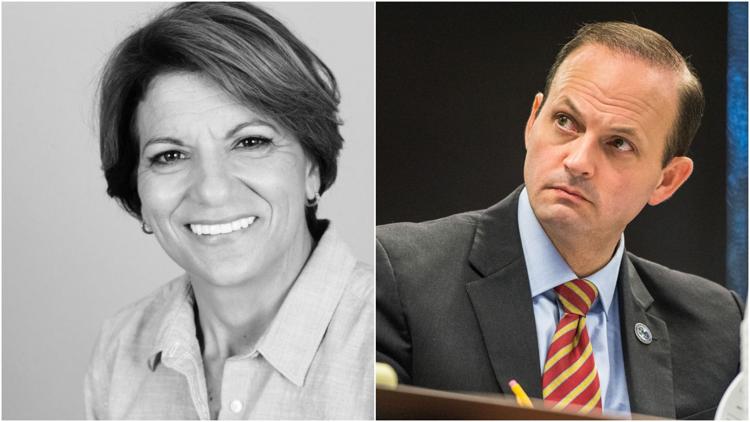 Attorney general: The report is already energizing this contest.
The bombshell accusation from the narrative was that Republican two-term incumbent Alan Wilson, the state's top legal officer, impeded the investigation on behalf of Quinn, his longtime consultant and a father figure (at least according to Quinn).
Wilson said the grand jury report released by a Democratic prosecutor was "riddled with already disproven political innuendo and baseless conjecture."
Wilson, punished in his GOP primary that required a runoff, is getting hammered by Democratic challenger Constance Anastopoulo, a political newcomer who said the attorney general "has been part of the problem" and should resign. The wife of TV lawyer Akim Anastopoulo has loaned her campaign more than $400,000 and already turned out a new post-report ad. 
The upshot: Wilson, once considered a favorite for governor down the road, will have to fight hard to keep his current job.