Republican Katie Arrington's congressional campaign got a contribution from a former S.C. House Speaker who pleaded guilty to misusing his own campaign funds — and she's keeping it.
Former speaker Bobby Harrell gave $500 to Arrington, according to the latest filings with the Federal Election Commission.
Arrington, who represents Summerville in the Legislature, is attempting to unseat U.S. Rep. Mark Sanford in the 1st District GOP primary.
Harrell, of Charleston, pleaded guilty in 2014 to six misdemeanor ethics violations of misusing his campaign account for personal benefit and resigned from office. His guilty plea started a Statehouse corruption investigation.
In a statement provided exclusively to Palmetto Politics, Arrington defended the contribution.
"Instead of focusing on a donation from a 1st Congressional District constituent and job-creating business owner, people should pay attention to Mark Sanford receiving over 70 percent of his donations this past quarter from out-of-state special interests," she said.
"Sanford is a Washington career politician; I am a strong voice for the Lowcountry," Arrington said.
Harrell is more than a constituent with an insurance office in West Ashley. He's at least the third-ranking Statehouse Republican who once worked with Sanford when he was governor now standing with Arrington.
Current House Speaker Jay Lucas, R-Hartsville, and Majority Leader Gary Simrill, R-Rock Hill, are both Arrington backers.
Harrell told Palmetto Politics he did not want to get involved and reiterated he is no longer involved in politics.
"I think she's a sharp young lady who would do a great job for the Lowcountry," he said.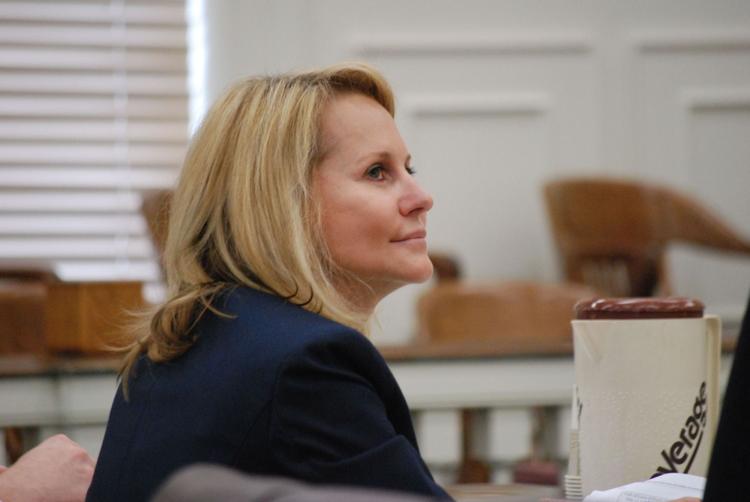 Sen. Senn says sorry, sort of
State Sen. Sandy Senn, R-Charleston, stood at the podium Wednesday to address an issue that was admittedly "very uncomfortable" for her — and her Senate colleagues.
The freshman lawmaker apologized, at least partly, for publicly alleging last month that one of the Senate's most senior lawmakers offered to trade votes on legislation pending in the Statehouse.
Senn wanted her bill related to threats at South Carolina schools to pass, and she alleged Sen. Gerald Malloy, D-Darlington, offered to vote for her legislation in return for support for another bill.
Malloy denied the allegation.
Senn apologized to Malloy for speaking in anger.
She atoned for upsetting the "decorum of this honorable body." She repented for making the public believe vote trading is rampant throughout the Senate.
But the appology only went so far. She stood by the point.
"I do not apologize for shedding light on abuses of the rules that occur within the Senate," Senn said. "The people of Charleston and Dorchester did not elect me to basically to do the will or the bidding or be silenced by senators simply because they are senior to me. They elected me to have a voice and not be heeled on matters important to our area and our state."
She then asked the other senators to consider a rule change to expressly prohibit vote trading in the future.
Statehouse session too short, lawmakers say 
Two years after legislators finally agreed to shorten South Carolina's annual legislative session, some are complaining they messed up.
A 2016 law shaved four weeks off the calendar, ending the regular session in May instead of June.
A proposal introduced Wednesday by House Minority Leader Todd Rutherford would return to a six-month session.
Rutherford, D-Columbia, said the shortened calendar makes it difficult to pass any bill that's not on legislative leaders' priority list.
That means Republicans don't even have to block bills since the clock does it for them, he said.
The problem is scheduling hearings. By the time the House advances the budget and the GOP's priorities, there's no time for other bills to get through the committee process and make it to the Senate, he said.
His proposal has no change of passing this year.
Ron Paul coming to Charleston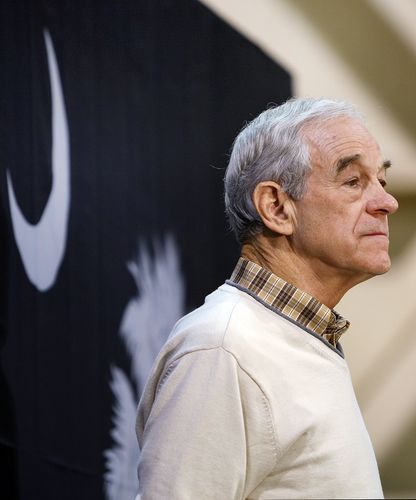 The former Texas congressman and one-time face of the libertarian movement will be in Charleston on April 29 as part of his Ron Paul Institute for Peace and Prosperity initiative.
The topic will be "Non-intervention: America's Original Foreign Policy" and will take place from 1-5 p.m. at the Mills House hotel on Meeting Street.
Paul's last South Carolina foray was for the 2012 Republican presidential primary where he collected 78,000 votes and finished fourth behind winner Newt Gingrich.
Tickets for the event are $5 but students who register in advance are free. For more information, visit The Ron Paul Institute website. 
U.S. Rep. Mark Sanford is scheduled to appear.
Sanford, R-S.C., recently signed onto a congressional letter requesting President Donald Trump seek an authorization for the use of military force from Congress before ordering additional military force in Syria.
Caitlin Byrd, Andrew Brown, Seanna Adcox and Schuyler Kropf contributed.