When fired FBI Director James Comey tells his story to ABC's George Stephanopoulos on Sunday night, members of the Charleston County GOP will be the nation's sounding board.
Rival network CNN will be in town filming and interviewing members of the party based on the 10 p.m. airing of Comey's ABC sit-down.
The focus group members will be sequestered in a private location.
CNN will then air its story on the reactions by the local Republicans on Anderson Cooper's show Monday night covering who is more believable in the squabble between Comey and President Donald Trump.
"We will be the nation's Republican response to the Comey investigation," party Chairman Larry Kobrovsky said.
CNN has been here before for other local GOP events and watch parties. Kobrovsky said he plans to pick about 20 party members to take part.
CNN focus group reporter Gary Tuchman said South Carolina was such an important state in the presidential selection process that it made sense to come back to Charleston for a follow-up. 
Charleston may have a strong local Republican Party but the county is not considered die-hard Trump territory like other regions of the state.
Democrat Hillary Clinton bested Trump in Charleston in the 2016 election by a 51 percent to 43 percent margin, a difference of about 14,000 votes.
In the 2016 GOP primary, Trump came in second to Florida Sen. Marco Rubio by a narrow 28 percent to 26 percent.
The interview is tied to the release of Comey's book "A Higher Loyalty" about his dealing with the president up to when Trump fired him.
Comey has compared Trump to a mob boss: "The boss in complete control. The loyalty oaths. The us-versus-them worldview. The lying about all things, large and small, in service to some code of loyalty that put the organization above morality and above the truth."
Trump called Comey an "untruthful slime ball who was, as time has proven, a terrible Director of the FBI."
One caveat on the schedule: the event could change or be dropped based on other news happenings n the national or world stage. 
Tim Scott at Florida GOP fundraiser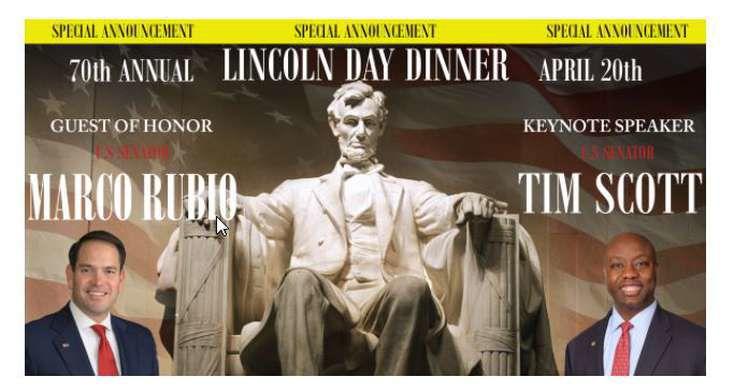 U.S. Sen. Tim Scott has been doing a lot of traveling and TV appearances tied to the release of the book he co-wrote with fellow South Carolina Republican congressman Trey Gowdy.
But this month is not all about promoting "Unified."
Scott and U.S. Sen. Marco Rubio are scheduled to speak at the Miami-Dade GOP Lincoln Day Dinner on Friday.
While some might see the appearance as a 2024 White House dream team, Scott and Rubio are also considered allies on a lot of things coming out of the GOP side of the Senate.
The Tampa Bay Times says the dinner is "Miami's biggest Republican event." Tickets start at $150.
A seat at the "Reagan Table" costs $10,000 and you'll find yourself paired with a "United States Senator or Congressman, Member of the Florida Cabinet, or Member of the Florida House or Senate Leadership team (depending on availability)."
President Donald Trump is scheduled to hold a fundraiser at Mar-a-Lago on the same day to benefit the RNC and RNCC, the Times noted.
Democrat blasts illegals getting benefits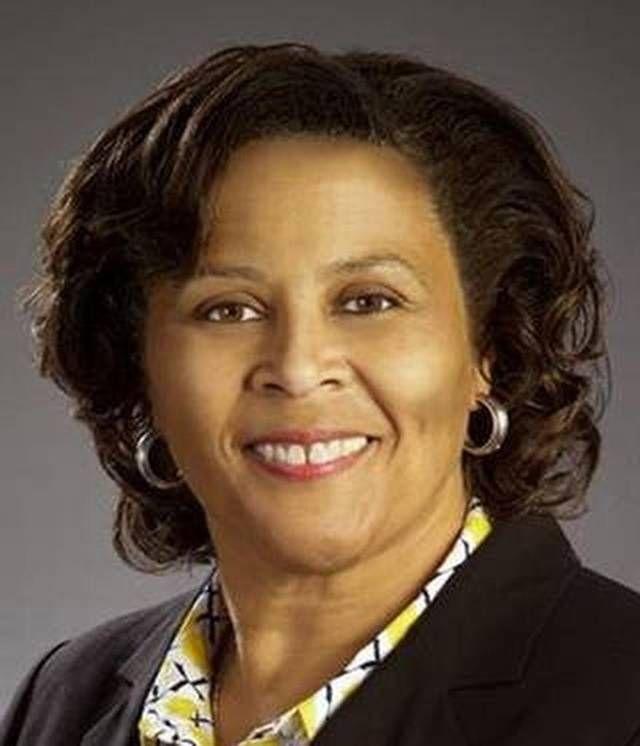 A S.C. Senate Democrat got invited to sit on the Republican side of the chamber after saying South Carolina should stop illegals from collecting social services.
Sen. Margie Bright Matthews, an attorney, asked Thursday why "folks who are illegal" can easily get benefits when her clients who have been injured at work or in a car wreck can't.
"I really believe that's who these services should be for," said Bright Matthews, D-Walterboro.
"I don't understand for the life of me. … What are we doing about cutting access to services for those people who don't have a birth certificate?"
Her comments came as senators approved barring the Department of Social Services from seeking permission to stop work requirements for "able-bodied" adults getting food stamps.
Sen. Mike Fanning, D-Great Falls, called the proposal pointless, since it changes nothing.
State requirements that applicants get or seek at least a part-time job, go to school or volunteer to qualify for food aid have been in place for years. And DSS isn't asking to change them. But senators inserted it into the state budget anyway.
It's sponsor, GOP Sen. Ross Turner of Greenville, told Bright Matthews his proposal unfortunately doesn't address her questions.
"I wish it did," she said.
"I've got a seat on this side of the aisle. I'd love for you to come join us," he said.
Schuyler Kropf and Seanna Adcox contributed.