As part of a larger effort to reach the Hispanic voting population, Charleston County Democrats have launched a new Spanish website.
The page, charlestondemocrats.com/espanol, is not a Spanish version of the local party's current website but is more specific.
County party Chairman Brady Quirk-Garvan said the focus is on making sure voters, whether they speak English or Spanish, know about the party and its candidates.
"The Spanish-speaking population is growing both in Charleston County and in the state as a whole," he said.
"One of the things that we realized is you can do a Google translate from English to Spanish on plenty of sites, but it's not 100 percent effective. It doesn't pick up on phrasing and other nuances."
Census numbers put the Hispanic or Latino population in the county at 5 percent, which is about 20,000 people.
Quirk-Garvan said a team of volunteers helped make the site a reality. In addition, the local party launched a new email account, Facebook page and Twitter account with Spanish speakers in mind.
Already, the group is trying to engage with Spanish-speaking voters on social media.
On the Twitter account @ccdpEspanol, the account is sharing tweets from candidates and then translating them into Spanish.
The Facebook page, facebook.com/ccdpEspanol, is sharing articles from Univision and posting information about upcoming party events in Spanish.
S.C. Democratic Party Chairman Trav Robertson said he knows of no other county-level Democratic Party in the state that has rolled out an initiative of this kind.
"Charleston is leading the way in creating innovative ways to reach and communicate with voters in South Carolina," Robertson said, "but I think there are going to be several that will now attempt to emulate them, as will the state party."
In addition to the new website, Quirk-Garvan said the local party plans to do some promoted ads on Facebook and Google.
Smith adds new campaign manager
Democratic gubernatorial nominee James Smith has brought in a veteran of Hillary Clinton and Barack Obama's presidential campaigns to manage his general election bid.
Scott Hogan, who also worked for the gun control advocacy group Everytown for Gun Safety, is leading Smith's campaign as it heads into the fall.
Hogan becomes Smith's fourth campaign manager, taking over from fellow Obama campaign vet Mike McCauley, who left last month. 
Smith also added several other new staffers recently as the fall campaign begins to ramp up: state veterans coordinator J.C. Glick, scheduling director Virginia Leaman Crocker, Upstate veterans coordinator Patrick Elswick and events coordinator Ashleigh Lancaster.
Gov. Henry McMaster's campaign immediately leaped on the news, highlighting Hogan's background with Everytown and casting the hire as "nod to the far Left wing of (Smith's) party."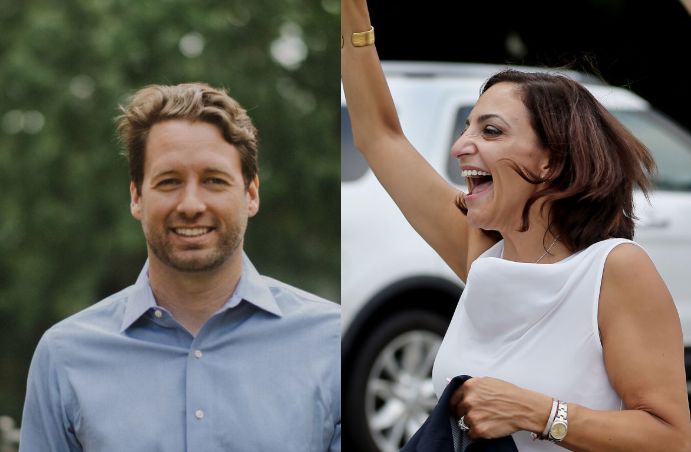 Arrington in D.C.; Cunningham's beer summit
The national profile of South Carolina's 1st District congressional race keeps growing.
GOP congressional candidate Katie Arrington traveled to Washington on Tuesday where she met with Republican National Committee Chairwoman Ronna Romney McDaniel.
The sit-down happened at RNC headquarters. In a tweet, McDaniel called Arrington South Carolina's next congresswoman.
Great meeting with @karringtonsc, our next congresswoman from South Carolina! She'll be the first Republican woman elected to federal office from the Palmetto State. She is recovering well from her tragic accident and is back on the campaign trail. pic.twitter.com/g8oa3cRMhL

— Ronna McDaniel (@GOPChairwoman) July 24, 2018
Arrington, a one-term Summerville state lawmaker who is vying to represent Charleston and the Lowcountry in Washington, gained national attention when she defeated incumbent U.S. Rep. Mark Sanford in the GOP primary last month.
She carried the backing of President Donald Trump. She also is recovering from a June 22 car accident. 
Arrington faces Democrat Joe Cunningham in the general election.
Cunningham, meanwhile, launched a Brewery Tour and plans to visit every craft brewery in the 1st District.
That will be at least 25 stops and will promote an industry that has exploded regionally in recent years.
He's pushing the tour as a means of targeting small business needs and listening to voters.
Caitlin Byrd and Jamie Lovegrove contributed to this report.