The National Rifle Association and other gun rights groups spent millions of dollars on the 2016 elections — primarily to elect President Donald Trump and six Republican senators in battleground states. 
A fraction of that money went to members of South Carolina's D.C. delegation.
Largely because South Carolina is controlled by Republicans who rarely face competitive races, and because gun control efforts largely are stymied even at the Statehouse level, the gun lobby sees little need to heavily invest in South Carolina elections.
The money dispersed was widespread. The non-partisan think tank Center for Responsive Politics, which tracks cash in politics, found that for the 2016 cycle, more than half of the members of the House of Representatives — or 232 of the 435 — received money from gun rights groups, including the NRA and Gun Owners of America.
Their numbers show the money went disproportionately to Republicans.
Only nine Democrats received campaign contributions from these groups, the report said. South Carolina Democratic U.S. Rep. Jim Clyburn was not among them.
Election season 2016 donation tallies for South Carolina's delegation, according to Politico and the center's data:
Rep. Mark Sanford, R-Mount Pleasant, 1st District, $10,860
Rep. Joe Wilson, R-Lexington, 2nd District, $9,400
Rep. Jeff Duncan, R-Laurens, 3rd District, $6,500
Rep. Trey Gowdy, R-Spartanburg, 4th District, $9,250
Rep. Mick Mulvaney, R-Indian Land, 5th District, $9,950
Rep. Tom Rice, R-Myrtle Beach, 7th District, $7,000
Sen. Tim Scott, R-Charleston, $15,500
Sen. Lindsey Graham, R-Seneca, $4,500
Alan Wilson gets GOP primary challenge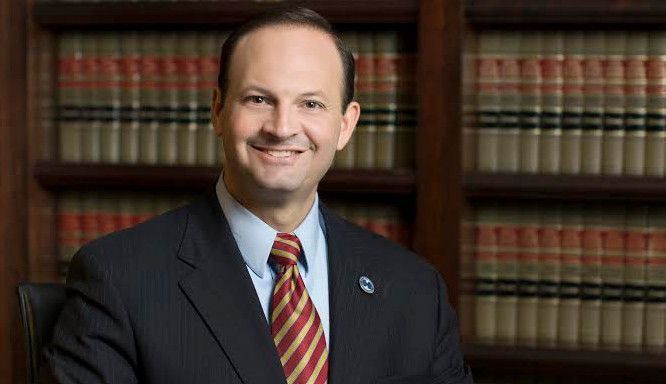 Greenville attorney William Herlong told Palmetto Politics he has decided to run against Republican incumbent Attorney General Alan Wilson and will make a formal announcement within the next few weeks.
With more than $1 million stored away in his campaign war chest as of the last filing deadline in July, Wilson presents a formidable test for any first-time statewide candidate.
But Herlong, a 58-year-old business litigator, vowed to make the GOP primary race competitive by kicking in $500,000 of his own money as he begins fundraising for the effort.
Though Herlong has been mulling a potential bid for months, he said the deciding factor came when The Post and Courier revealed in August that Wilson had emailed with his embattled political consultant, Richard Quinn, in 2014 as a Statehouse corruption probe zeroed in on Quinn's clients.
"I'm just horrified by what I've seen from the leadership of the attorney general's office," Herlong said. "I'm one of the many people it seems in South Carolina that's just kind of fed up with this crony system and I want to try to change the culture."
Wilson's campaign spokesman, Mark Knoop, confirmed that the attorney general first elected in 2010 is running for a third time in 2018 and will kick his operation "into high gear" if he faces a primary challenge.
Knoop rejected any suggestion that Wilson has ties to the corruption that has plagued the Statehouse and led to indictments of several lawmakers.
"Alan Wilson is proud of the men and women he's led and served with in the Attorney General's Office to uphold the rule of law and he's proud of the high degree of integrity he and his staff have conducted themselves with," Knoop said.
Other GOP contenders who had been considering a run are backing away from the prospect, including state Sen. William Timmons, R-Greenville, and Reps. Jay Jordan, R-Florence, and Peter McCoy, R-Charleston.
First Circuit Solicitor David Pascoe, who is the special prosecutor on the Statehouse corruption probe, had been rumored as a possible Democratic candidate for attorney general. But Pascoe said a possible run "is not even on my radar screen right now."
No other Democrats have given indication they are looking to get into the race.
Reunion party for Charleston's five congressmen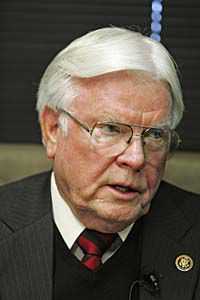 Lowcountry Republicans are in the process of putting together a fundraiser that would bring together all of the region's living congressmen.
As envisioned, Tommy Hartnett, Arthur Ravenel Jr., Henry Brown and second-time-around incumbent Mark Sanford are being courted to take part in the event that likely will be held in January after a fall date wasn't possible.
One holdup is getting U.S. Sen. Tim Scott scheduled. He, too, was the Lowcountry's 1st Congressional District representative for a brief term before being appointed to the Senate in 2012. As a senator, his schedule is a tad busier.
Republican parties from Charleston, Berkeley and Dorchester counties would be involved, said Charleston GOP Chairman Larry Kobrovsky. 
Summerville Statehouse race
Two candidates say they are in the race to succeed state Rep. Katie Arrington, R-Summerville, next year as she turns her attention to her congressional bid against incumbent Republican U.S. Rep. Mark Sanford in the 1st District GOP primary.
But that could be just the start of a wide-open field.
Dorchester County GOP Chairman Tim Higgins said he expects as many as five to seven candidates could be in the field for the Republican-leaning House District 94 seat.
Republican Dorchester County Councilman Con Chellis earlier announced his intent to run. On Tuesday, financial adviser Glenn Zingarino will formally announce his bid for the GOP nomination.
Schuyler Kropf, Jamie Lovegrove and Glenn Smith contributed.