COLUMBIA – The story goes that during the 1776 siege of Charleston when Col. William Moultrie's indigo Liberty flag was blown off the ramparts by the British bombardment, a plucky young sergeant ran into the open to retrieve and hoist it once more.
Members of the state Senate aren't giving up on their flag fight either.
After a bill to codify an official state flag design died on the Senate floor last session under the opposition of a single senator, the Senate's Family and Veterans Affairs Committee unanimously sent the rekindled flag bill to the Senate floor once again on Feb. 8.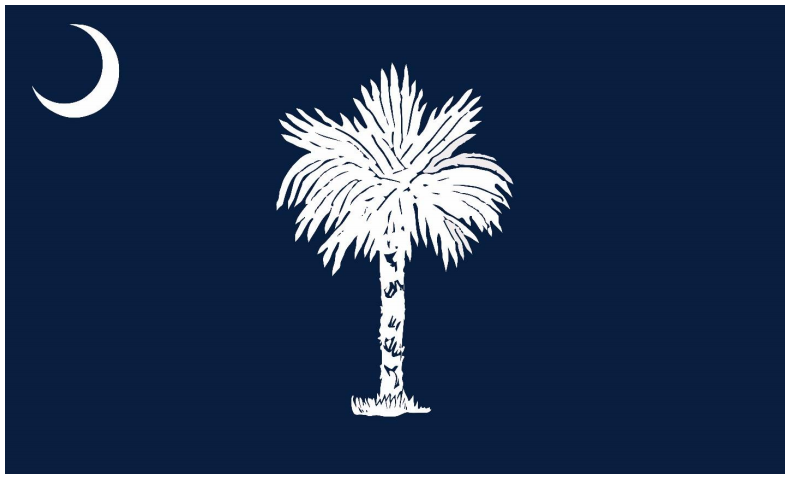 "It's not that we don't take up a lot of things on the floor that are not worthy of my time… but this is worthy of my time," said Committee Chairwoman Katrina Shealy, R-Lexington, as she held up a printout of the approved design.
"I think it looks good," she said. "I think we should have a standard state flag that everybody uses."
If the bill eventually gets the governor's signature, the official flag would feature a deep indigo background dubbed pantone 282C with a white crescent, or gorget, in the upper left corner.
The dominant palmetto tree in the center is based on a form that was official from 1910 to 1940.
South Carolina has had no official state flag design since a provision of state law was repealed in 1940, meaning that the flags that fly over government buildings around the state are different based on the designs chosen by the suppliers.
That has irked some in the Legislature.
"Something that bothers me is that we have a flag that some faceless manufacturer somewhere, probably not in the state, created," Sen. Thomas McElveen, D-Sumter, said at a Jan. 26 subcommittee meeting on the issue.
A Senate committee studied the history of the flag and recommended an official design in December of 2021, but that design, which featured a somewhat scraggly palmetto tree, was widely mocked on social media.
The committee went back to the drawing board and suggested two other potential designs, and the Family and Veterans Affairs Committee forwarded one based on the first 1910 official design with a leafier palmetto tree — the same one it voted for on Feb. 8 — to the full Senate.
But that's as far as it got. Senate Minority Leader Brad Hutto, D-Orangeburg, used a parliamentary procedure to stall the bill and it died in the Senate.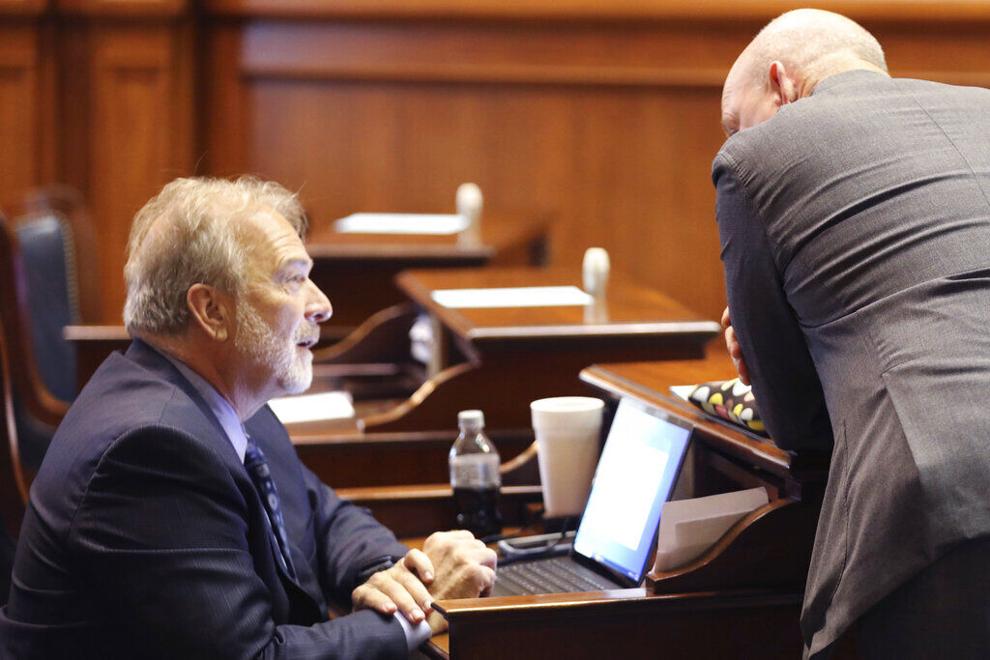 "We don't need to superimpose what you think the flag ought to look like," Hutto told The Post and Courier last month.
The bill voted out of committee Feb. 8 matches the final amended version from the end of last session.
The flag bill has become something of a running joke around the Statehouse, regularly eliciting groans or chuckles when it comes up.
"Once this is done, it won't come back up. I promise you," Eric Emerson, director of the S.C. Department of Archives and History, told the subcommittee. "But if nothing is done, your successors will be here asking my successor the same questions."