COLUMBIA — Charleen Smith has lived in a conservative suburb of Columbia for 25 years. But when she went to a town hall held by U.S. Sen. Lindsey Graham last year, she learned something new about her neighborhood. 
"We were all standing out in the line waiting and we discovered: There are other Democrats here," said Smith, 62, a retired state agency employee.
"I started talking to them and realized they're from my part of town. It was shocking. I realized I was not alone, when all this time I thought I was."
Those are the types of anecdotes that South Carolina Democrats point to as a sign the 2018 midterm elections could usher in a "blue wave," allowing the minority party to win back congressional seats held by Republicans for years and narrow the GOP majority in the Statehouse.
But then there's the reality of the numbers.
In ruby red South Carolina, it would take far more than a blue wave to flip the balance of power in the state, historical election data shows. 
"Midterm elections at the beginning of a president's first term typically have significant levels of turnover by the opposition party. It's the natural ebb and flow of the political landscape," said Dave Wilson, a longtime S.C. GOP strategist. "But, in South Carolina, there are probably only one or two races that could be impacted by it."
Even Democratic analysts acknowledge it would take a seismic realignment of the state's political foundations to make South Carolina significantly more competitive.
EveryDistrict, a political action committee focused on supporting Democratic candidates for Statehouse seats all over the country, combed through data from the presidential election results 2016 and 2012 in each district to determine which ones might be most vulnerable to changing parties.
What the group found in South Carolina is that almost every Statehouse district is either safely red or safely blue. There are just a small handful of prime opportunities to stage upsets.
"Unfortunately, South Carolina has all the hallmarks of an effectively gerrymandered state," said Nicole Hobbs, co-founder of EveryDistrict. "There are definitely more pickup opportunities in other places than in South Carolina."
According to EveryDistrict's data, only three Republican incumbents in the S.C. House are within a five-point margin of losing their seats: Rep. Samuel Rivers of Goose Creek, Rep. Kirkman Finlay of Columbia and Rep. Bill Crosby or North Charleston. State senators are not up for re-election in South Carolina until 2020.
With that being said, Hobbs argued the lesson from recent races around the country is that Democrats need to be focused on ensuring every race is contested so that they are in position to capitalize if an unprecedented sea change does take place.
Several states have seen shocking Democratic victories in special elections since Trump took office.
In Missouri, a Democrat recently won a state House race in a district that Trump carried by 28 percentage points. In Wisconsin, a Democrat won a state Senate race in a district that Trump carried by 17 percent. A strong showing across the board in Virginia's 2017 election led Democrats to cut a 22-seat deficit in the House of Delegates to just two seats.
S.C. Democrats say candidate recruitment is their top priority.
"How many seats we can pick up depends on how many candidates are out there," said House Minority Leader Todd Rutherford, D-Columbia. "I can tell you the interest is overflowing with people who want to get involved in politics because they see what's going on on the national stage and they see a president that's so disengaged from reality."
Republicans contend Trump remains an overwhelmingly popular figure in most parts of South Carolina. As proof that the Trump effect will not cost S.C. House candidates, House Majority Leader Gary Simrill pointed to the recent special election victory of Rep. Nancy Mace, R-Daniel Island.
In that race, Simrill described mental health counselor Cindy Boatwright as a very strong Democratic candidate. On the Republican side, Mace was inextricably linked to Trump because she had worked on his 2016 presidential campaign in South Carolina. Even though the results were closer than previous cycles, Mace still won by 14 percentage points.
Rivers argued that voters in his Goose Creek district view his support of Trump as a positive factor, often urging him to back the president during campaign stops. Democrats always talk a big game before elections, he said, but he keeps coming out on top.
"There's no fire behind that smoke," Rivers said. "The proof is in the voting."
At the congressional level, Democrats have already launched campaigns in every South Carolina district. The party has also fielded candidates for every statewide office except attorney general. Three Democrats are running for governor this year; it's the party's first contested primary since 2006 for the state's top seat.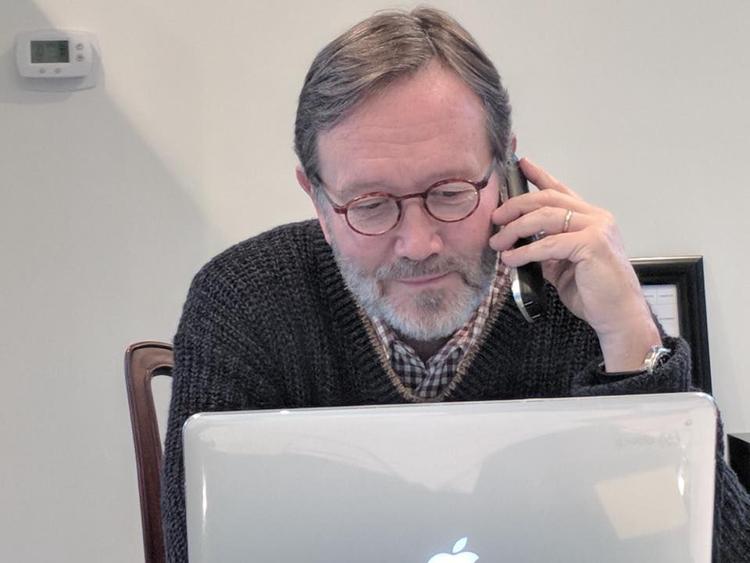 But, so far, the only candidate who has drawn the attention of national Democratic groups with the resources to help fund a successful challenge is congressional hopeful Archie Parnell. The Sumter Democrat lost in a surprisingly close special election to U.S. Rep. Ralph Norman last year and has quickly raised more money than Norman as he gives it another go.
S.C. Democrats claim they can compete against U.S. Reps. Mark Sanford, R-Charleston, and Tom Rice, R-Myrtle Beach. But national prognosticators, like the nonpartisan Cook Political Report, still don't have either of those races on their radar.
Republicans also believe that Congress has blunted any momentum Democrats had going into 2018 by passing a major tax overhaul, which prompted many companies to offer bonuses and raises to their employees.
Democrats reached a 13-point lead in national generic polls in December, but the margin has recently dropped to around 6 percent, according to an average compiled by RealClearPolitics. 
Still, after a recent primary debate between two Democrats challenging U.S. Rep. Joe Wilson, R-Lexington, moderator Bakari Sellers said he saw encouraging signs that talk of rising Democratic fortunes is real.
"But you have to be prepared to ride that wave," said Sellers, a former state lawmaker and now a CNN political commentator. "And you have to have your surf boards out and ready."