Nikki Haley, former ambassador and governor, is returning to the South Carolina foundation she created addressing education in poor rural parts of the state.
The Original Six (O6) Foundation announced Tuesday that Haley will return as chair of the organization's board of trustees. 
She will continue to be based in New York, however.
While serving as governor in 2011, Haley used proceeds from her book "Can't Is Not An Option" as well as leftover money from her inauguration to start the community aid foundation.
Its mission is to help improve education for every child, especially in the state's poorest counties. 
"South Carolina's children are our state's future leaders," Haley said in a media statement Tuesday.
"That's why it's so important that every single child feels they have the support system and resources they need to succeed," she said. "Regardless of where they are born, we want these kids to know all of us are here to lift them up and help them achieve greatness."
Haley is a product of South Carolina public schools and grew up in rural Bamberg. She also attended Clemson University. 
When the foundation was first formed, it launched a program to lend help and resources in 10 rural counties with the state's highest jobless rates. 
Now, the O6 Foundation provides after-school homework assistance to fourth- through eighth-grade students in three schools: Richard Carroll Elementary School in Bamberg County, Manning Junior High School in Clarendon County, and Jonesville Elementary and Middle School in Union County.
"South Carolina will always be home in Ambassador Haley's heart," said Chaney Denton, a Haley spokesperson. "She looks forward to returning often to work directly on expanding Original Six programs to as many children as possible across the state."
The foundation named for Haley's parents and siblings — the so-called "original six" — will also pilot a kindergarten through third grade literacy initiative at Barnwell Primary School. The program provides tools and resources to more than 700 students.
As of late, the former ambassador has been busy hitting the speaking circuit and has hinted about future plans for writing another book. She stepped down as U.N. ambassador in January.
Haley is expected to speak to a sold-out crowd at the Greater Miami Jewish Federation in Miami on Tuesday night. CNBC has previously reported Haley is charging $200,000 and use of a private jet for such speaking engagements.
Haley's office confirmed she will not be accepting a salary in her role with the O6 Foundation.
The foundation had $675,133 in the bank as of June 30, 2017, according to the latest tax return available.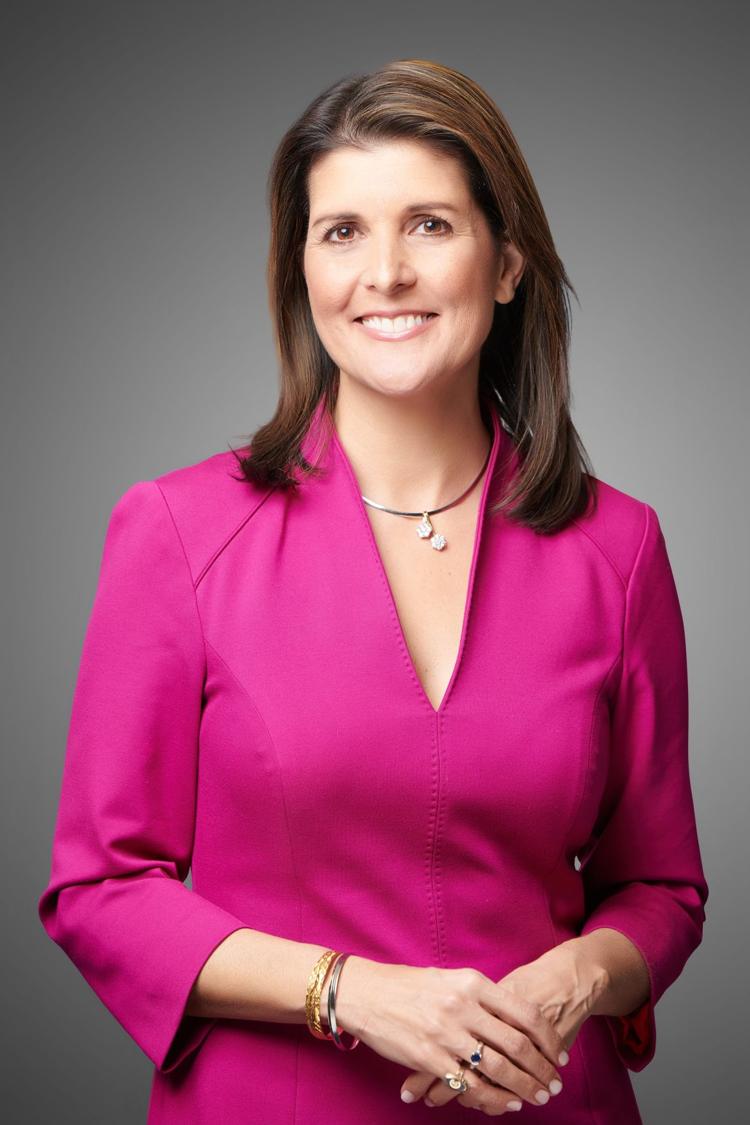 The organization lost nearly $162,000 in 2016-17 as contributions fell to a five-year low of $199,324. Contributions have fallen since reaching more than $400,000 in 2011-12. The sources of contributions are not listed on the tax forms.
The foundation also lost $7,307 on a August 2016 golf tournament held in Graniteville, according to tax records.
The foundation's board has included some state's most influential business leaders including Smyth McKissick, CEO of textiles maker Alice Manufacturing and a former Clemson University board chair; Pam Lackey, former AT&T president in South Carolina; and Anita Zucker, CEO of chemicals maker InterTech Group.
In announcing its founders return, the O6 Foundation's also noted it has a newly elected board of trustees, which includes a slew of Haley allies, according to a review of S.C. Ethics filings:
S.C. National Guard Maj. Michael Haley, her husband
Mike Sisk of Infrastructure Services Group LLC, a Haley campaign supporter
Mikee Johnson of Koppers Utility and Industrial Products, one of Haley's high school friends who chaired the foundation in 2016-17 as Haley was appointed to the United Nations. He has also donated to her previous campaigns.
Will Johnson of Haynsworth Sinkler Boyd, P.A., a campaign contributor
Bob Edwards of Bicycle Corporation of America, a third-generation bike manufacturer who brought his manufacturing plant to Manning during Haley's tenure as governor.
Kimberli Scott of Collum's Lumber Products LLC, whose company has donated to Haley's campaign
Audrey Randolph of Sherman Capital Markets, whose husband also donated to Haley's campaign
Andy Shain contributed to this report.