South Carolina's top Democrat, congressman Jim Clyburn, is not planning to leave office soon, but talk about his potential successors is a popular topic in Palmetto State politics. 
Among the 78-year-old's three daughters, talk often centers on his oldest, Mignon, who spent two decades on the Federal Communications Commission and S.C Public Service Commission. 
But Mignon Clyburn has settled into life as a Washington, D.C., consultant, her family says. 
The Clyburn daughter interested in taking her father's spot in Congress is escorting U.S. Sen. Kamala Harris around Columbia's Vista business district on Saturday for the 2020 presidential candidate's latest visit. The same daughter also hosted other White House hopefuls this month — walking with U.S. Sen. Kirsten Gillibrand at Columbia's weekly street market and toasting former Colorado Gov. John Hickenlooper at a Columbia brewery.
After 25 years of teaching in elementary and middle schools, Jennifer Clyburn Reed says she's ready for a life in politics, though she is unsure about her next step.
"There is one office that I know a little bit more than others," Reed said after hosting a women's voter brunch for Gillibrand. "People are like, 'You can start small,' and I'm like, 'I don't know too much about those.' That learning curve (for Congress) won't be as much for me as it would be for someone else."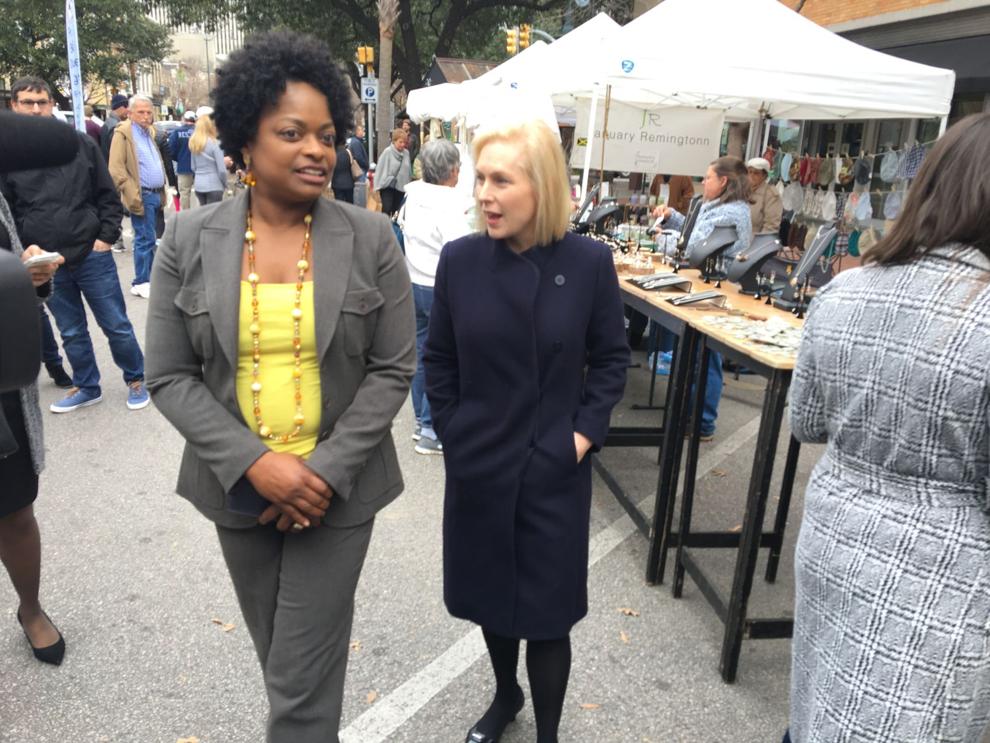 And she does have a good mentor.
"She is the one that most of my friends say would be the best," said Jim Clyburn, who is in his 27th year in Congress. "They keep telling me how engaging she is. What a pleasant demeanor she has. One guy said to me she melts you away with her smile.
"She has tremendous presence. I bet I have heard a hundred people tell me that she's a natural."
Reed's younger sister, Angela, the grassroots director for the S.C. Democratic Party, says she is happy "to be in the background and being supportive" for her family.
Reed, 49, learned about policy from weekly Saturday breakfasts with her sisters and father when the congressman came home from Capitol Hill. Reed would share how she thought criminal justice was destroying black families and point out the flaws of the No Child Left Behind education initiative, Clyburn said.
"I heard it was a good slogan but a bad program from Jennifer first," he said.
Reed was born the same day her father met Gov. John West, who would appoint Clyburn to posts in the governor's office and with the state human affairs commission that led to him becoming the third-ranking member of Congress.
But the political science major mostly stayed away from politics for years to raise a family and teach.
With retirement approaching, Reed engaged in elections last year by helping Democrat Rosalyn Glenn, a college friend, in her campaign for state treasurer. 
Glenn lost, but at the University of South Carolina in the 1990s, Reed helped now-Columbia Mayor Steve Benjamin become student government president. "I know what I'm doing," she laughed.
Now, Benjamin is one of several politicians considered possible successors to Clyburn, including former S.C. lawmaker Bakari Sellers. Just because Clyburn is part of her name, Reed does not think that will scare away competitors if the 6th District congressional seat opens.
"We all bring something to the table, and we're all unique in our abilities," Reed said. "And we're going to have to express to the voters which one of us, with our experiences, would speak more fervently and directly to their concerns."
Her foundation in classrooms sets her apart, Reed said, because she sees how education can improve employment and quality-of-life problems.
"And I will be able to get to D.C. and work on getting some serious dollars coming into the state so our education system can meet the needs of every child," she said.
Reed said she learned to be respectful, observant and helpful from her father. She and her husband started a nonprofit last week called Magnolia Blossom SC that will help buy homes for families recently displaced by gas leaks at a public Columbia housing complex.
"It's important to see what people bring to the table instead of what they can chop the table up with." Reed said. "I tend to look at everything being half full."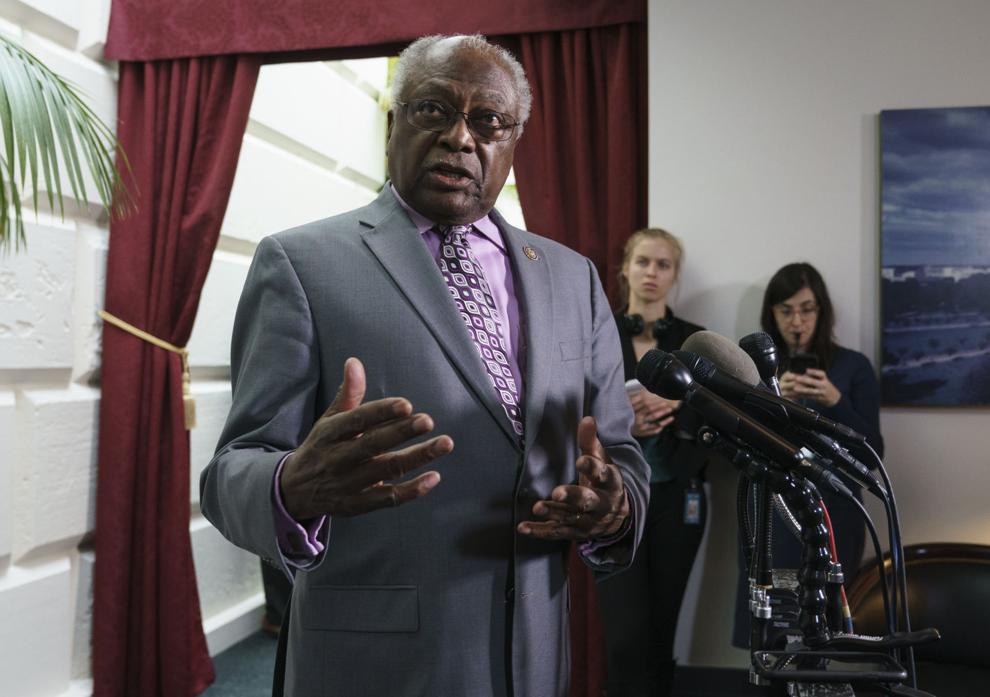 Clyburn told his children and grandchildren in his book "Blessed Experiences: Genuinely Southern, Proudly Black" that if they entered politics, they needed to work on learning about the people in their communities instead of wasting time talking about themselves.
"I think Jennifer does a great job at that," he said. "I have watched her develop her thoughts and her positions based on what she's learned from people and that's why I think she connects so well.
"I don't know whether she will run for office, but I know if she is planning to run for my seat, she's going to have to wait for awhile."
https://www.postandcourier.com/news/bakari-sellers-confirms-he-will-run-for-james-clyburn-s/article_88de5358-d376-11e7-875e-5fe2a56fd3bb.html