COLUMBIA — Gov. Henry McMaster made clear April 11 that reforming the state's bond system is among his highest priorities as the Legislative session races towards a close next month.
"Before that General Assembly goes home in May, they need to pass bond reform, and they need to see that we slam that revolving door," the governor said in a press conference in his Statehouse office.
McMaster was joined by Isle of Palms Police Chief Kevin Cornett. Both men pointed to the April 7 shooting in the beachfront community as further impetus to pass the reform, though Cornett declined to say if the 16-year-old or the 18-year-old arrested at the scene in possession of firearms were out on bond.
"Throughout my career I've worked to arrest individuals for committing violent crimes, and many times I've seen them out the next day or in following weeks," Cornett said. "If we want to stop and we want to make our communities safe, this is our chance."
McMaster has pushed legislators to "close the revolving door" — a term politicians and law enforcement have been using to refer to those charged with crimes while out on bond who are released again — from his inaugural address at the outset of the session. Though, advocates acknowledge there's little data beyond tragic anecdotes to suggest the bond system's failures are widespread.
Just up the stairs from the governor's office April 11, the state Senate began dissecting the bond reform bill the House passed overwhelmingly March 1, and which McMaster urged them to approve. Though senators said they are committed to passing bond reform, they looked likely to throw out major provisions of the House version and amend it to include regulation of electronic monitoring.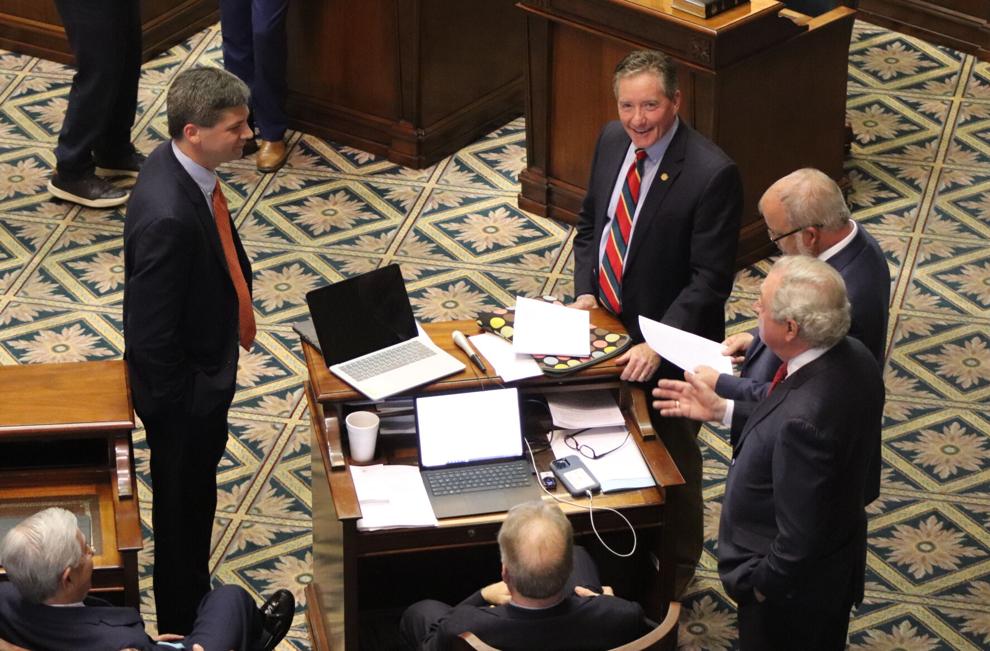 The House bill was given special priority status in the Senate and bypassed the usual subcommittee and committee process, meaning that much of the work on it will occur on the floor.
A Senate subcommittee had been working on its own version of bond reform for months but did not produce a bill before the deadline to send legislation to the House without a supermajority vote.
Sen. Greg Hembree, a North Myrtle Beach Republican who spent more than a decade as a prosecutor in Horry County, proposed a wide-ranging amendment that would strip the House bill of its most controversial provision, one allowing prosecutors to seek an additional five-year sentence for anyone convicted of a violent crime while out on bond for another violent crime.
House Democrats and a few Republicans had raised concerns about situations in which the defendant is found not guilty of the first offense. Hembree also said he doubted the five-year sentence would have a deterrent effect.
The House version only focused on a list of crimes defined as "violent" in the state's criminal code, despite McMaster's calls for it to include gun crimes.
Hembree's amendment includes gun crimes and would make bond progressively more expensive for defendants accused of violent crimes and gun crimes as the charges stack up, a change from the House legislation.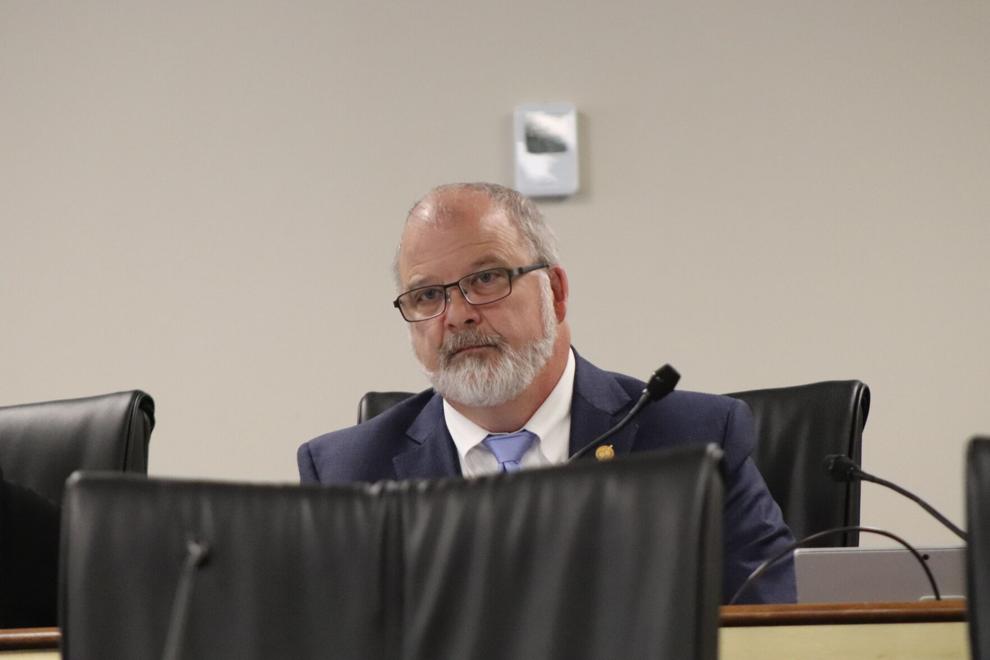 Sen. Brian Adams, R-Goose Creek, also offered an amendment that would allow the State Law Enforcement Division to create statewide regulations for electronic monitoring, compel bondsmen to immediately inform the courts of any violations of bond conditions and require courts to immediately issue bench warrants for defendants who violate any of their bond conditions.
That amendment comes in response to concerns, including from McMaster, that in addition to lenient or ill-informed magistrates and judges letting dangerous defendants out on bond, unscrupulous bondsmen are not keeping a close enough eye on their charges.
Despite the momentum in the Statehouse for the legislation, the state's defense attorneys remain uncomfortable with aspects of the bill, particularly the provisions that make bond more expensive for those charged again while out on bond.
Alexandra Benevento, a member of the South Carolina Association of Criminal Defense Lawyers, told a Senate subcommittee April 11 those provisions would disproportionately impact poor defendants.
"If you have the ability to pay the bond, you can get out. If you don't have the money to pay bond, you're going to sit in jail," she said.
Benevento pointed to the conditions in some county jails where the defendants, all of whom are presumed innocent, would be held.
Jails in North Charleston, Columbia and Spartanburg have been under intense scrutiny in recent months following a string of inmate deaths and reports of appalling conditions.
McMaster said he understood but did not share the concerns about making bail more expensive.
"I'm less worried about overcrowding than I am about people getting killed," he said.