Almost a year after President Donald Trump urged voters to reject Mark Sanford, the former South Carolina congressman is considering a Republican presidential run of his own against Trump in 2020.
Sanford, in an interview Tuesday with The Post and Courier, confirmed he will take the next month to formulate a potential run against Trump as a way of pushing a national debate about America's mounting debt, deficit and government spending.
He would run as a Republican.
"Sometimes in life you've got to say what you've got to say, whether there's an audience or not for that message," Sanford said. "I feel convicted."
If he does get in the race, Sanford faces mammoth odds against getting any traction within the Republican Party. Hours after news broke of Sanford's possible presidential bid, he faced blunt condemnation from his own South Carolina Republican Party.
"The last time Mark Sanford had an idea this dumb, it killed his Governorship. This makes about as much sense as that trip up the Appalachian Trail," S.C. GOP Chairman Drew McKissick said in an emailed statement. The comment was later shared on the S.C. GOP Twitter account, which features a banner image of a Trump-Pence campaign logo.
The S.C. Democratic Party also weighed in on the news, welcoming a Sanford run while also taking a jab at Trump.
"Always nice to see a candidate with fewer extra marital affairs than the president," the S.C. Democratic Party tweeted.
Republicans in South Carolina would have to agree to hold a primary for Sanford to be on the ballot, but the path is much easier for Sanford to be considered in Iowa, which holds an open caucus, and New Hampshire where there's just a $1,000 filing fee to get on the 2020 GOP ballot.
So far, only former Massachusetts Gov. William Weld has formally announced a challenge versus Trump. 
University of Virginia political scientist Larry Sabato, widely considered the dean of Southern political pundits, said Sanford's potential long-shot endeavor could still make an impact.
Sabato said Sanford would come to the challenge with relatively high name identification both in South Carolina and nationwide.
"Is he a serious challenger to Trump? If you mean by serious challenger that he could beat Trump, the answer is no, but there are other ways to measure challenges," Sabato said. "If he can make the argument against Trump, if he can rally whatever remaining 'Never Trumpers' there are out there, then he could have an impact."
"Never Trump" Republicans have been trying to recruit a candidate to challenge the president but have had no success.
Since leaving office in January, Sanford said he has been privately mulling whether to run for the nation's highest office. He described the internal debate as a drumbeat that never went away.
"I'm a Republican. I think the Republican Party has lost its way on debt, spending and financial matters," he said.
Sanford, who most recently had been teaching as a fellow at University of Chicago's Institute of Politics, conceded he had been waiting to see if any other high-profile Republicans, such as former Ohio Gov. John Kasich, would primary the president.
U.S. Rep. Justin Amash of Michigan, who earlier this month publicly left the Republican Party, has not ruled out a presidential run himself.
Amash, who worked with Sanford in the conservative House Freedom Caucus, shared the news of Sanford's potential bid on Twitter with the "100" symbol emoji.
If he finds a presidential run is not viable, Sanford said he might pursue setting up a think tank aimed at addressing the deficit. Sanford also said he has no interest in running for his former 1st Congressional District seat anchored around Charleston, a post he held from 1995 to 2001, and again from 2013 until 2018.
Sanford's announcement comes as Trump faces renewed fire, even from some Republicans, over racist comments directed at four Democratic congresswomen who are minorities.
Sanford did not address that latest controversy until a televised interview on CNN Tuesday afternoon. 
"I think that they're noxious and they're weird," Sanford said of the president's comments, who later described it as "more inflammatory rhetoric from the president." 
Sanford and Trump's acrimonious relationship goes back more than a year. In a late-afternoon tweet on the day of Sanford's 2018 Republican primary loss, Trump asked state voters to replace Sanford with Katie Arrington, going so far as to say Sanford is "better off in Argentina," a reference to his extramarital affair when he was governor in 2009.
The message was delivered less than three hours before the polls closed, illustrating Trump's willingness to take out one of the few Republican congressmen who had called out the president for his sometimes crude behavior.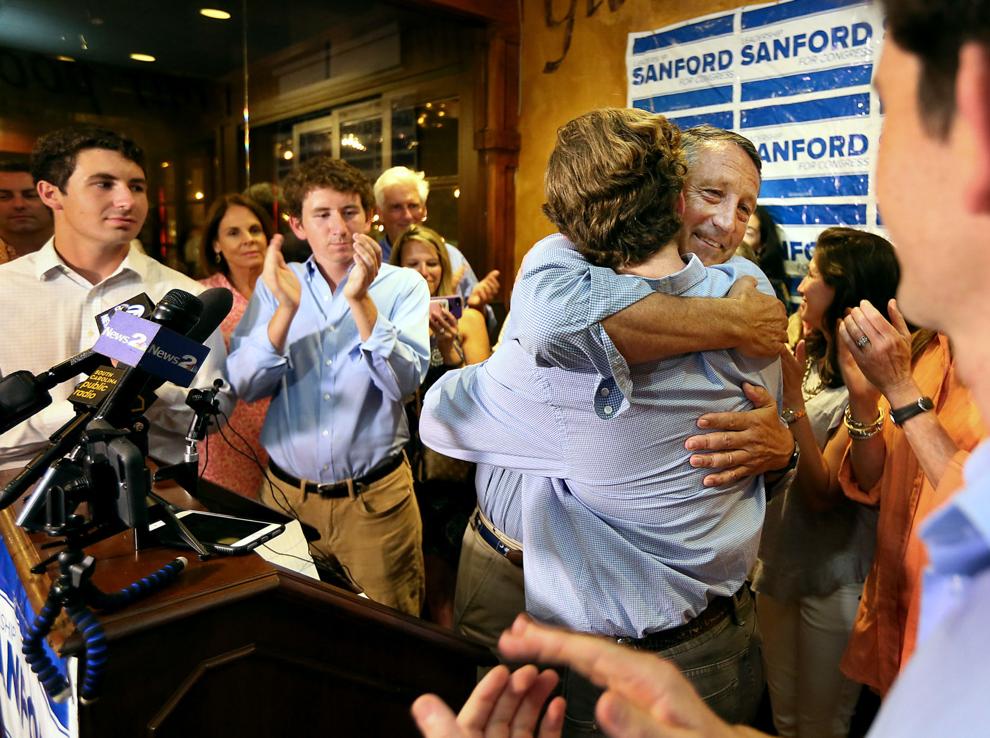 During his concession speech in the 2018 midterm election, Sanford told his supporters, "I stand by every one of those decisions to disagree with the president."
The feud between the two Republicans didn't stop there.
A week after Sanford lost his GOP primary race, Trump reportedly made fun of the Charleston Republican in a closed-door meeting with House Republicans, where some members of Congress reportedly booed the president for his comments.
Trump denied the reports, tweeting the following day that Republicans "applauded and laughed loudly" when he picked on Sanford.
Trump then took the ridicule into Sanford's home state. While campaigning for Gov. Henry McMaster, Trump knocked then-Gov. Sanford's 2009 extramarital affair, an incident forever tied to Sanford's lie that he was "hiking the Appalachian Trail" when he was on a trip to Argentina to see his mistress.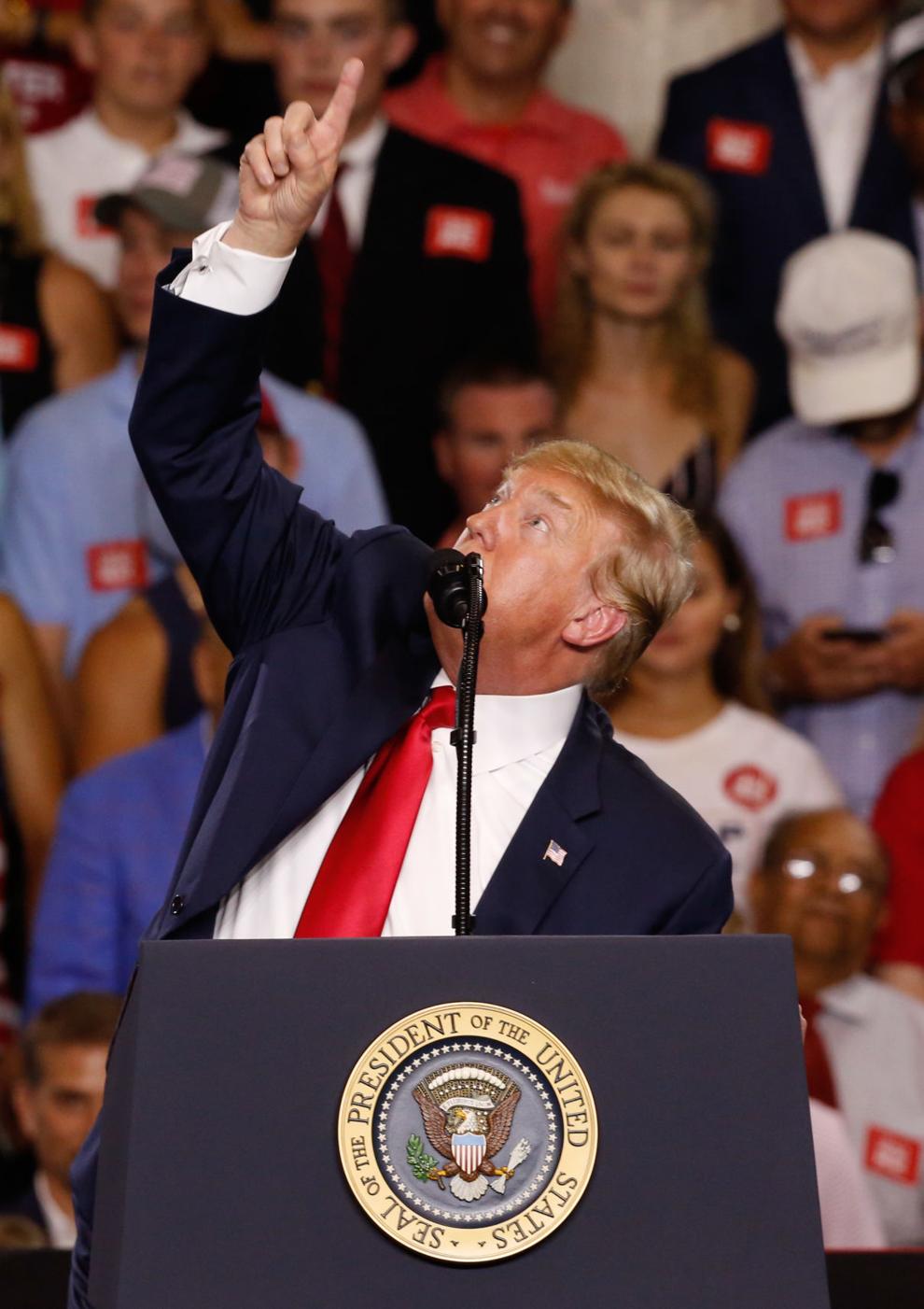 "The Tallahassee Trail – must be a beautiful place. Unfortunately, he didn't go there," Trump said, mixing up the reference, at a rally in Cayce.
In a deep dive into Sanford's background and career, The Post and Courier described his spectacular political collapse and his drive for redemption in the 2013 congressional race, which he won. A presidential bid would certainly add a next chapter to that story. 
A presidential bid had been speculated once before in Sanford's political career. While governor, he was considered a conservative favorite for the presidency based on his rising profile as chairman of the Republican Governors Association. He became a household name when he rejected President Barack Obama's stimulus funding in 2009.
His infamous 2009 affair with Argentinian television journalist María Belén Chapur dashed talk of any presidential path forward for Sanford.
If Sanford's run does progress to the primary stage, he could find a friendly reception in South Carolina, which is third in line in the calendar behind Iowa and New Hampshire.
McMaster told The Post and Courier in March he would support the state holding a primary if a legitimate challenger against Trump came forward.
Even though McMaster remains one of Trump's staunchest allies, he said he'd welcome Republicans hosting a primary as a means of growing the state's GOP majority and protecting South Carolina's first-in-the-South voting status.
The S.C. GOP's Executive Committee will meet Sept. 7 to discuss the chance of holding a 2020 presidential primary. They have to inform the Republican National Committee of their intent by Oct. 1, as do all the states holding GOP primary votes.
Schuyler Kropf and Robert Behre contributed to this report.