U.S. Sen. John McCain's new autobiography includes various mentions about close friend Lindsey Graham.
But the tale that caught our eye is the Estonian vodka story — an account McCain says Graham, R-S.C., greatly exaggerated.
According to various media, in 2004, while on a congressional trip and stop in Tallinn, Estonia, then-Sen. Hillary Clinton proposed to her Senate traveling companions, John Sununu, R-N.H., and Susan Collins, R-Maine, among them, that the group follow the Baltic tradition of a vodka-drinking contest.
McCain reportedly went along, leading to a hazy night of multiple shots, some accounts said.
McCain even allegedly said Clinton acted like "one of the guys."
A Clinton spokesman much later declined to confirm the details.
"What happens in Estonia stays in Estonia," he said.
Didn't happen that way at all McCain says in "The Restless Wave: Good times, Just Causes, Great Fights, and Other Appreciations," released Tuesday.
For starters, the notion "Hillary is reported to have drunk me under the table, is fiction," McCain wrote.
Some minor drinking did go on, but the evening was pleasant and everyone left the table "no worse for the wear, steady on our feet," McCain wrote.
He pegged Graham as the exaggerator, making it a "more colorful experience than it had been."
Graham, he noted, even avoided going overboard on the drinking, emptying his glass into whatever "handy receptacle" was nearby.
Still, McCain said he took no offense, saying that Graham sometimes stretching the truth "is no crime in his book or mine."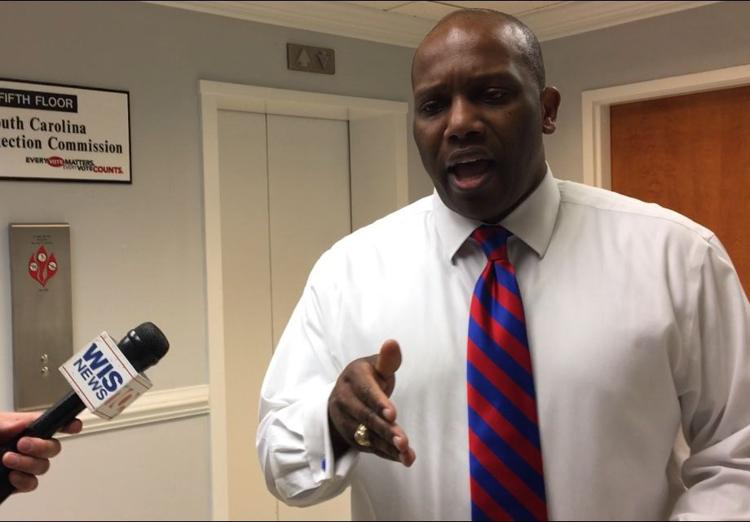 Group targets troubled Columbia prosecutor Dan Johnson
A political group in a YouTube video is accusing embattled Columbia-area prosecutor Dan Johnson, up for re-election in the June 12 primary, of mishandling an arson charge against a Hopkins man.
"The jury came back within 30 seconds and found me not guilty," said the man, who the video identifies as Suijuris Anthony. Court records state his name as Anthony Lamont Robinson.
Records show a jury did find Robinson not guilty of second-degree arson in January after he was arrested in September 2016. It's not clear from the records how long the jury deliberated.
Johnson, a Democrat, is running for a third term as 5th Circuit Solicitor for Kershaw and Richland counties. He's opposed by Columbia lawyer Byron Gipson. The FBI is investigating Johnson's office expenses in the wake of reporting by The Post and Courier.
The ad was paid for by Fund to End Corruption LLC, a group formed May 9 by Isaiah Nelson, a political consultant who led the Draft Biden South Carolina PAC.
"It's the story of incompetence, the lackadaisical attitude of Solicitor Johnson's office," Nelson said.
He declined to say if the ad had other financial backers.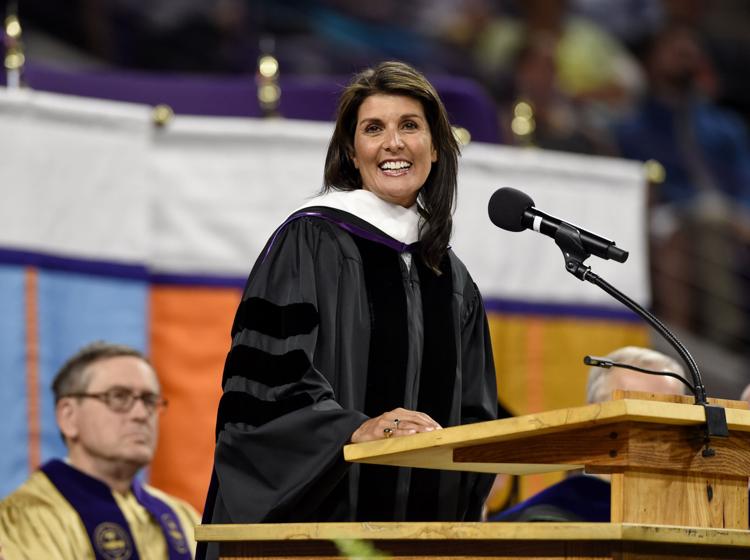 Haley speaks to colleges in battleground states
United Nations ambassador and former S.C. Gov. Nikki Haley continued her recent penchant for speaking at colleges when she spoke at the University of Houston.
Appearing in the Republican stronghold of Texas on Tuesday, Haley spoke of American foreign policy, though she was interrupted by protesters chanting "Free Palestine."
The speech came on the heels of protests over the U.S. embassy in Israeli move to Jerusalem from Tel Aviv that outraged Palestinians, leading to some 60 deaths in Gaza violence.
"We increasingly view those who disagree with us not just as wrong, but as evil," Haley told the audience. "I have seen true evil. And it's not in the American political system."
Haley has denied thinking seriously about presidential aspirations, but other widely covered college appearances in recent times include her alma mater, Clemson University, and at Duke in North Carolina, two states expected to play roles in any future GOP politics.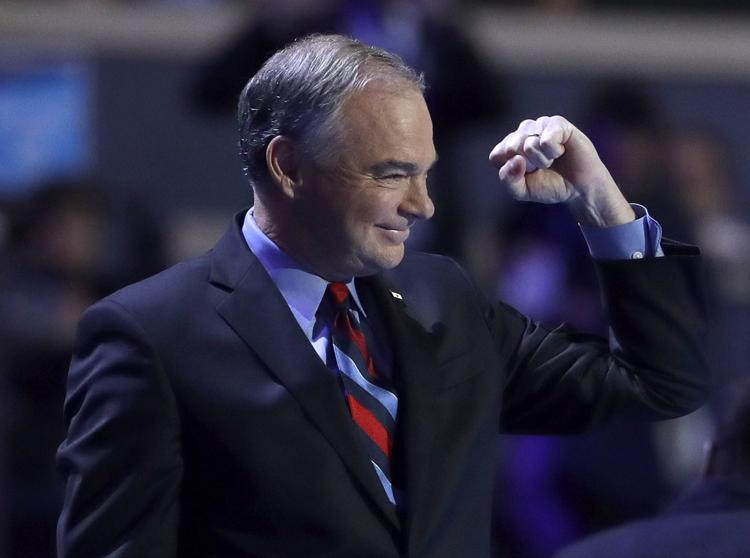 Former V-P candidate coming to Columbia
U.S. Sen. Tim Kaine is heading to Columbia on Wednesday to raise funds for his Senate reelection campaign, returning to the Palmetto State for the first time since the Virginia Democrat campaigned here for Hillary Clinton before she chose him as her running mate.
Despite that national experience, Democrats do not expect Kaine to join the lengthy list of candidates preparing to run for president in 2020.
But he has become a more prominent figure in the Senate since that vice presidential bid, and his move to raise money in South Carolina serves as a reminder of Clinton's popularity among many Democrats in the state, where she dominated in the primary.
Kaine also headlined the S.C. Democrats' Jefferson-Jackson dinner in 2014.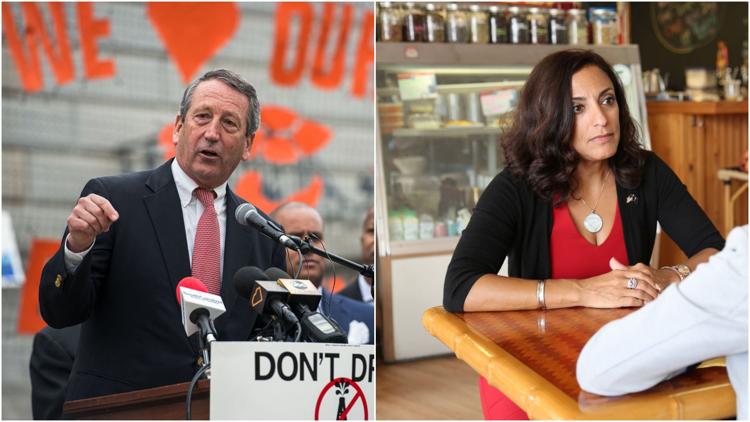 Sanford-Arrington debate Friday
Tickets are still available for Friday's Charleston County GOP debate between incumbent 1st District U.S. Rep. Mark Sanford and primary rival state Rep. Katie Arrington, R-Summerville.
Tickets are $10 through the web service Eventbrite.com for the 90-minute debate on the aircraft carrier Yorktown at Patriots Point in Mount Pleasant.
The start time is 7 p.m. The Charleston County GOP will livestream the debate on its Facebook page. No TV coverage is planned.
Schuyler Kropf, Joseph Cranney and Jamie Lovegrove contributed.