For the first time in more than three decades, a change in leadership is coming to the Charleston County Sheriff's Office. 
Kristin Graziano won a historic bid to unseat the longtime incumbent, Al Cannon, who has been sheriff in Charleston County since 1988. She is the first woman and first openly gay person elected to serve as a county sheriff in South Carolina. 
In a year marked by a national reckoning over law enforcement and race following the death of George Floyd at the hands of a Minneapolis police officer in late May, Graziano campaigned on a promise of accountability, reform and forging bonds with all communities.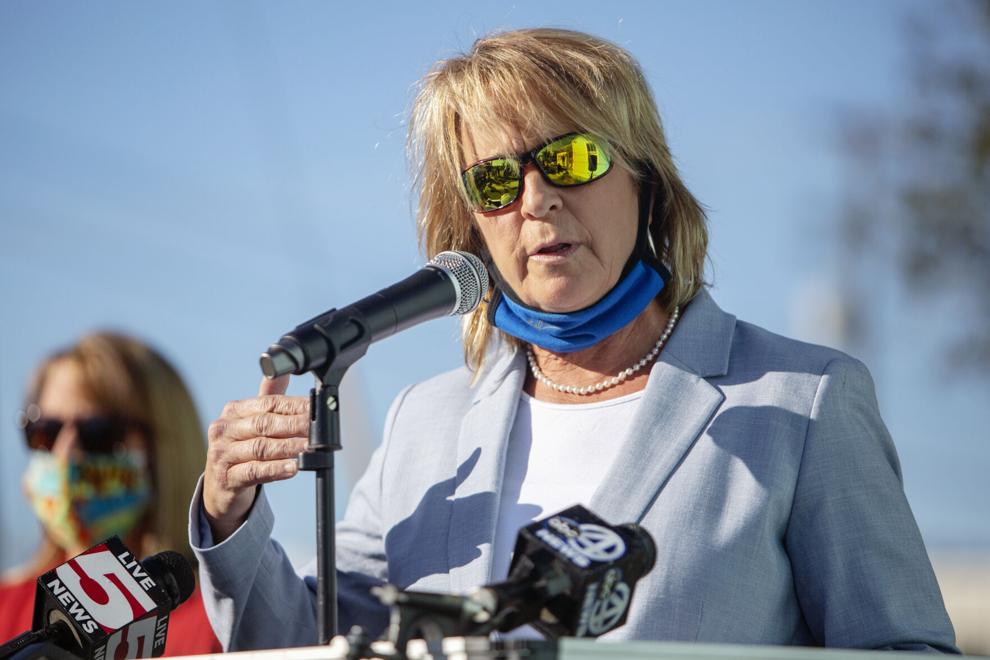 She took 52 percent of the vote to Cannon's 48 percent, according to unofficial results published by the S.C. Election Commission. All the results are unofficial until the outcomes are certified by the county election board Friday.
Speaking with media in North Charleston on Wednesday afternoon, Graziano, a Democrat, said she was honored to have voters' support and pledged to serve every resident of Charleston County with fairness and equity. 
"I think the people of Charleston are ready for a change," she said. "When you look at the voting totals, we crossed party lines. This is not straight ticket Democrat-Republican. This is what people wanted."
Cannon, a Republican, said he called Graziano to congratulate her, but she didn't pick up and he left a voice message. The two spoke later in the day.
He pledged to do everything he could to help her transition into office.
"This truly has been the honor of my life to serve as sheriff of Charleston County," he said. "I've really put my heart in it and am proud of where we have come."
Once regarded as a reformer and agent of change in his own right, Cannon transformed into an establishment figure over his decades in office.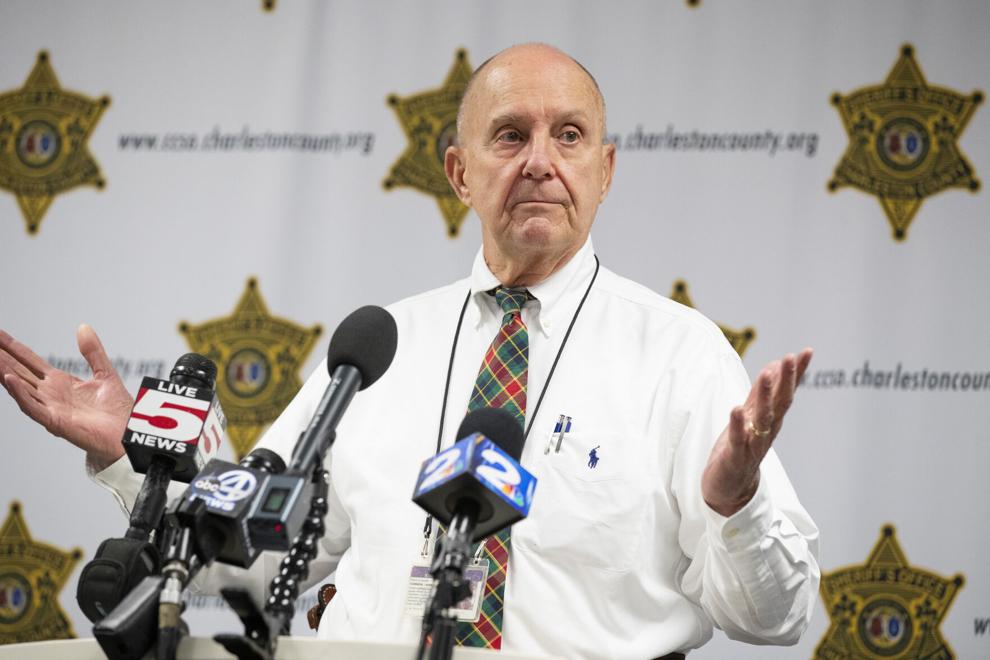 An article published in the Feb. 24, 1988, edition of The News and Courier documenting Cannon's win in his first bid for sheriff said he wanted the race to be about qualifications and ideas, not politics. 
"Cannon has said he wants to focus his energies on three tough problems facing the county — what to do about jail overcrowding, an outdated computer system and a communications system that won't allow police agencies to communicate with each other," according to the article. 
The next 32 years saw each of those issues, and more, resolved, Cannon said. 
Officials first tried expanding the jail's capacity and then later turned to reform measures through the Charleston County Criminal Justice Coordinating Council to make significant reductions in the jail population. 
Cannon also helped to spearhead the effort that led to the creation of the county's Consolidated 911 Center, which coordinates 911 dispatches and other communications between the county's law enforcement and fire agencies. 
Cannon campaigned heavily on that experience, touting his work in criminal justice at the state and federal levels. Under his tenure, the Sheriff's Office swiftly modernized and Cannon helped spearhead a collaborative approach that now sees law enforcement agencies in the tri-county region operate as a team rather than in silos. 
Cannon said he hopes Graziano will let that success continue by keeping the management team of experienced, professional deputies he has in place, people Cannon said are uniquely qualified to run the complex operations of the Sheriff's Office. 
"The fact of the matter is this is an excellent agency," he said. "It's in great shape and if she will use the folks who are here and have proven themselves over the years to be real assets in managing this large organization, she will do fine."
He gave a warning, too: Firings and demotions would send a bad message to the agency and community.
Graziano responded briefly to Cannon's statement. She said she believes the issue of personnel is "being handled right now, as we speak. The purging is already happening."
"I know there are people already leaving the agency," Graziano said, when asked to clarify.
Leadership positions within the Sheriff's Office may not be the only ones to face changes. 
When asked about other initiatives she hopes to put in place, she said she's dedicated to increasing the diversity within the ranks. 
"First we need to put people in the community that look like the community and we need to work on our diversity and our inclusion," Graziano said. "I'm confident. We have incredible, dedicated officers in Charleston County currently serving. I've spoken to many of them already and I'm very confident that we are going to make some very good headway in the first 100 days."
Graziano, 52, is a veteran deputy who served under Cannon, most recently with the SWAT team, until he placed her on unpaid administrative leave in February after he found out she was preparing to run against him.
She began her law enforcement career in Charlottesville, Va., in 1988 and came to the Charleston County Sheriff's Office in 2002.
Cannon, 74, first won his seat in a 1988 special election. He began his law enforcement career in 1971 and is widely credited with modernizing the Sheriff's Office.
Asked about what factors contributed to his loss at the polls, the sheriff pointed to the wave of energy behind the Democratic Party during this election cycle. 
Nevertheless, Cannon said he's confident in the legacy he leaves and is proud of an agency that embodies a collaborative, resource-sharing approach that helps keep the public safe. 
He said he hopes that Graziano will continue to maintain the jail at the high standard at which it operates today. He also said he hopes she will work to complete the planned juvenile detention facility. The new facility would replace a current, dilapidated structure operated by the Sheriff's Office, and is fully funded by Charleston County at a cost of $16 million. 
During the campaign, Graziano positioned herself as a reform-oriented candidate who promised to correct what she believed was longstanding mismanagement of the agency and work to restore lost trust between the Sheriff's Office and minority communities. 
Neither she nor Cannon endorsed national calls to defund law enforcement agencies, but Graziano pledged to conduct racial-bias and financial audits of the agency.
During her campaign, she pointed to an inmate benefit fund that was the subject of a Post and Courier investigation. The money is supposed to be used to help inmates, but the newspaper found hundreds of thousands of dollars were spent to equip and train a special team of detention deputies who handle jail fights and potential inmate uprisings.
The paper's investigation also found the fund hadn't been audited in 19 years — something Cannon and his staff attributed to an oversight and said work was underway to correct that issue.
Regarding a racial bias audit, Graziano said she believes the law enforcement community is at a critical time for reform.
Charleston police underwent a probe last year that found racial disparities in policing practices and gaps in areas like officer training, internal investigations, recruitment and handling of complaints.
Conducting a racial bias audit would give the Sheriff's Office the tools it needs to continue improving, Graziano said, adding that she'd establish a truth and reconciliation council to work with the community on an audit's findings.