After two months of hemming and hawing and blowing deadlines, Congress passed the 2018 farm bill.
This legislation sets new rules for American farmers, as well as for recipients of food-oriented social services, such as food stamps. The $867 billion bill, which will be in effect for five years, will have a significant impact on the lives of many South Carolinians. 
Federal lawmakers missed their Sept. 30 deadline to pass a new farm bill — a sweeping piece of legislation that must be renewed every four to five years — before the last one expired. President Donald Trump is expected to sign the bill into law next week. 
Here's a breakdown of what's in store:
Hemp is legalized 
The bill legalizes the production of hemp in all 50 states. A 10,000-year-old plant, hemp makes paper, textiles, clothing, paints, insulation, biofuel, food and skin care products. It may derive most of its notoriety, however, from its medicinal benefits. Hemp-derived cannabidiol oils are believed to assist with a variety of health issues, from insomnia to chronic pain. 
The S.C. Department of Agriculture recently started a pilot program in which it allowed dozens of selected farmers to grow the plant. Farmers have said they see big potential for hemp to become a crucial cash crop at a time when soybean, cotton, corn and wheat prices are low. 
The wellness trend certainly hasn't gone unnoticed in Charleston. A CBD pop-up shop dubbed the "Curious Benefits Dispensary" will debut with a night market at 811 Savannah Highway in Avondale.
Help for owners of heirs' property 
Tucked in the bill approved by Congress this week is a provision meant to help owners of heirs' property obtain farm loans, tap in to federal programs and get assistance in resolving land ownership issues.
Heirs' property — land that's been handed down through a family without a will — is common among black families in South Carolina and fraught with peril. As The Post and Courier detailed in a special report Dec. 5, the legally unclear ownership of heirs' property puts owners at financial risk of court-ordered auctions and excludes them from many government programs that other property owners can access, such as farm loans.
Crop insurance is broadened 
Farmers in South Carolina have been desperate for relief after trade wars slashed soybean prices and tropical storms destroyed cotton and soybean fields. The crop insurance rules laid out in the latest farm bill are a key safety net for farmers in terms of salvaging 2018 and preparing for 2019.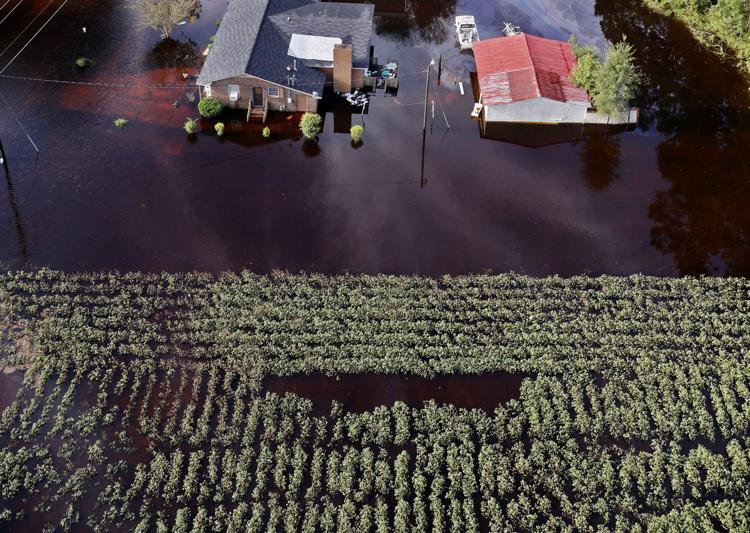 With the bill on its way to the president's desk, farmers can now work with lenders to assess past and present debts and determine how much money can be borrowed to plant next year's crops.
"That is a big deal when you're sitting across from your banker and he's looking for your ability to repay your loans," said Harry Ott, the president of the S.C. Farm Bureau. "It gives farmers more certainty at a time when there's uncertainty centered around trade, low commodity prices and the extreme weather we've seen in the last four years."
The bill gives more flexibility for farmers to decide which of the two primary programs to base their insurance on — average county yields or protecting against price declines — each year instead of every five years.
Food stamp rules unchanged
The most controversial element of farm bill negotiations was over boosting work requirements for food stamp recipients.
Under a proposal that House Republicans passed in an earlier version of the bill, states would have had to impose stricter work requirements on recipients aged 49 to 59 or with children ages 6 to 12, and it would have directed more funds toward workforce training programs.
But those items were ultimately stripped from the bill, prompting the three South Carolina Republicans in the conservative House Freedom Caucus to vote against the bill. All four other members of the S.C. delegation voted for it.
Parity for peanuts 
The 2018 farm bill will allow S.C. peanut farmers to have a seat at the table. The USDA Peanut Standards Board was created in the 2002 farm bill to advise the USDA on the quality and handling standards for peanuts. South Carolina peanut growers were ineligible to serve on the Standards Board, which placed the industry at a disadvantage, said Ott, president of the S.C. Farm Bureau Federation. 
South Carolina is the fourth-largest producer of peanuts, harvesting more than 106,000 acres — more than 8 percent of the county's overall yield.
Rural assistance
The bill also provides funding to expand rural broadband access and reauthorizes an energy-efficiency loan program for rural families and small businesses — two priorities for U.S. Rep. Jim Clyburn, whose Midlands district includes many rural areas.
The Columbia Democrat said the boost would be "key to ensuring no community is left behind in the modern era."