COLUMBIA — After more than 32 years of trying, Joe Biden finally notched his first ever presidential primary victory Saturday night, converting his decades of relationships in South Carolina and deep affection from African American voters into the electoral feat he has waited so long to achieve.
The long-elusive win — though ultimately by a significant margin — did not come easily. 
Bernie Sanders put in a much more deliberate effort to win over minority voters than in his 2016 bid. California businessman Tom Steyer devoted millions of dollars and extensive time to the state, mounting a late surge that caught many outside observers off guard.
Biden fended off compelling competition for some of his core voters from Kamala Harris and Cory Booker, both of whom ran out of resources to stay in the race until South Carolina but had found occasional flashes of success in the state. Elizabeth Warren and Pete Buttigieg also showed moments of strength.
For all their work, though, the array of less well-known 2020 opponents just could not chip away enough from Biden's overwhelming head start in South Carolina.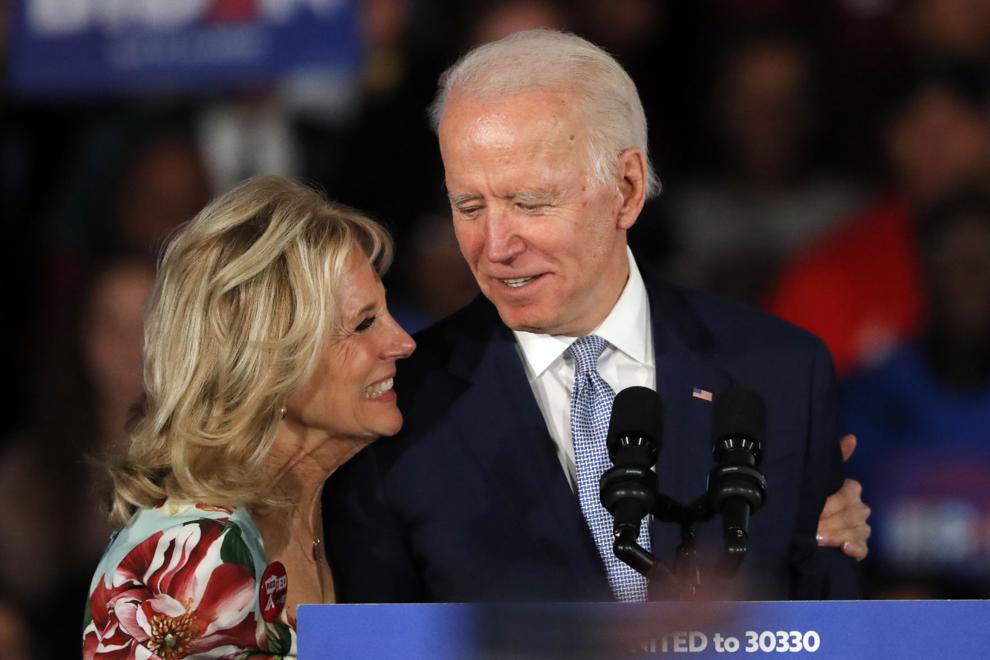 Lasting relationships in the Palmetto State, profound trust and familiarity, particularly from older voters, an intense focus on electability and strong ties to a former president who remains overwhelmingly popular among Democrats powered Biden to the triumph he has long pursued.
Though doubt crept up in recent weeks, Biden's successful travels across the state in the final few days before the primary and prominent last-minute endorsements locked down his supporters right when he needed them most.
Whether Biden will be able to harness the South Carolina win into national momentum heading into Super Tuesday and beyond is an open question. Sanders remains the overall frontrunner, and former New York City mayor Mike Bloomberg's personal fortune is only now about to come into play.
But for at least one night in February, the demons of 1988 and 2008 had been conquered. South Carolina, a state whose leaders had twice comforted Biden through the death of his family members, was there for him again. The firewall held up.
It all boiled down to a simple phrase, repeated over and over by thousands of voters in every corner of the state, from the day Biden got into the race to the day he won. 
South Carolina knows Joe.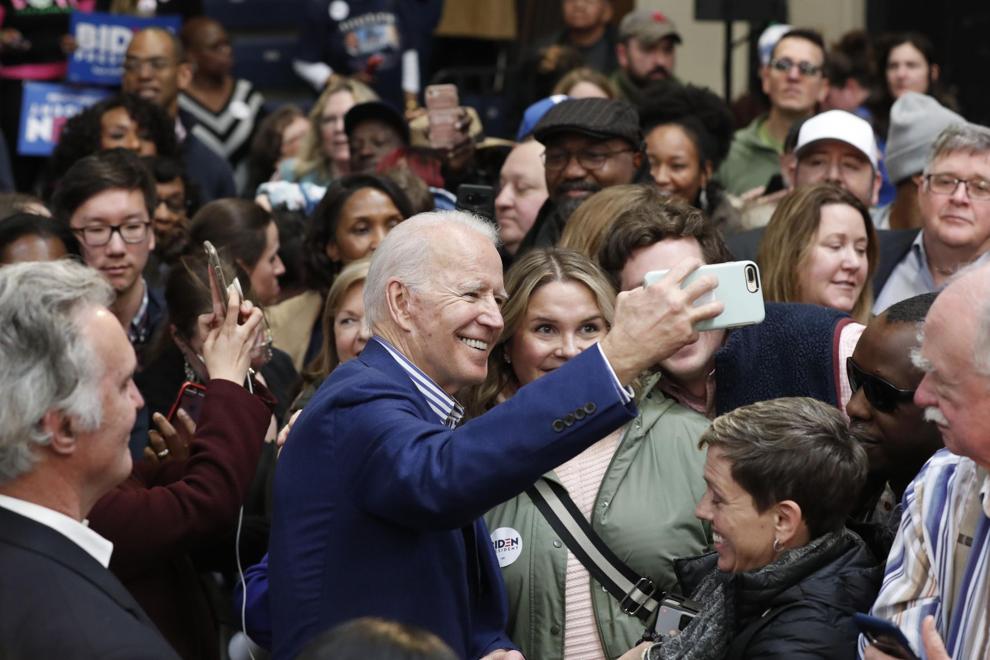 The story of Biden's South Carolina success begins 10 years before one of his 2020 competitors — former Mayor Pete Buttigieg of South Bend, Ind. — was even born.
Back in 1972, South Carolina's longtime U.S. Sen. Fritz Hollings persuaded Biden to continue with his political career after his wife and daughter died in a car accident, and the two became dear friends until the day Hollings died last year.
Hollings often brought Biden down to South Carolina to speak at political events, vacation in the Lowcountry and introduce him to many of the movers and shakers of South Carolina Democratic politics that stood with him all the way through his 2020 campaign.
Maximizing that advantage was the central tenet of Biden's South Carolina strategy.
"This man has been coming to this state for 40 years, and we had to leverage his relationships," said Kendall Corley, Biden's S.C. state director.
One of those relationships was with U.S. Rep. Jim Clyburn, South Carolina's most influential Democrat, whose decision to publicly endorse Biden just three days before the primary gave him an invaluable late boost. Exit polls showed that nearly half of primary voters said Clyburn's endorsement was an important factor in their decision. 
Sanders worked harder on minority outreach
After a landslide defeat to Hillary Clinton in South Carolina's 2016 primary, Sanders made a clear and concerted effort to focus more on minority outreach in this state and beyond.
Many of Sanders' policies were produced in consultation with the communities most affected by them in South Carolina, as the campaign focused on not just speaking to the state's voters but listening to them.
"There has been a real give and take that I think existed in 2016 but not anywhere near to this extent," said Michael Wukela, Sanders' South Carolina spokesman. 
Sanders also built an extensive ground game early, hiring organizers from heavily African American communities who could advocate for Sanders to their own neighbors.
But no matter how much organizing the campaign did, Sanders kept bumping up against a ceiling that was hard to break through. He mobilized a younger generation of South Carolinians but found many of their parents too steadfast to persuade.
The only organizer anyone saw out and about in a largely African American neighborhood in Georgetown was from the Sanders' campaign, said Denise Washington, a retired truck driver, who lives in the area. Washington, 55, praised the young staffer for working hard to gin up support for the Vermont senator.
So which candidate ultimately got Washington's vote?
"I've been a Biden supporter from Day One," she said. "My mind been made up a long time ago and there ain't nothing they can say to change it."
Exit polls showed Biden trouncing Sanders among black voters. 
Two days before the primary, Chika Allen hollered as Sanders took the stage in Spartanburg, excited to vote for him. She had backed Hillary Clinton in 2016, believing an establishment candidate would be more electable, but this time she said she decided to follow her heart.
But as she examined the 2,000-person crowd at Wofford College, she spotted only a few other African American voters like her.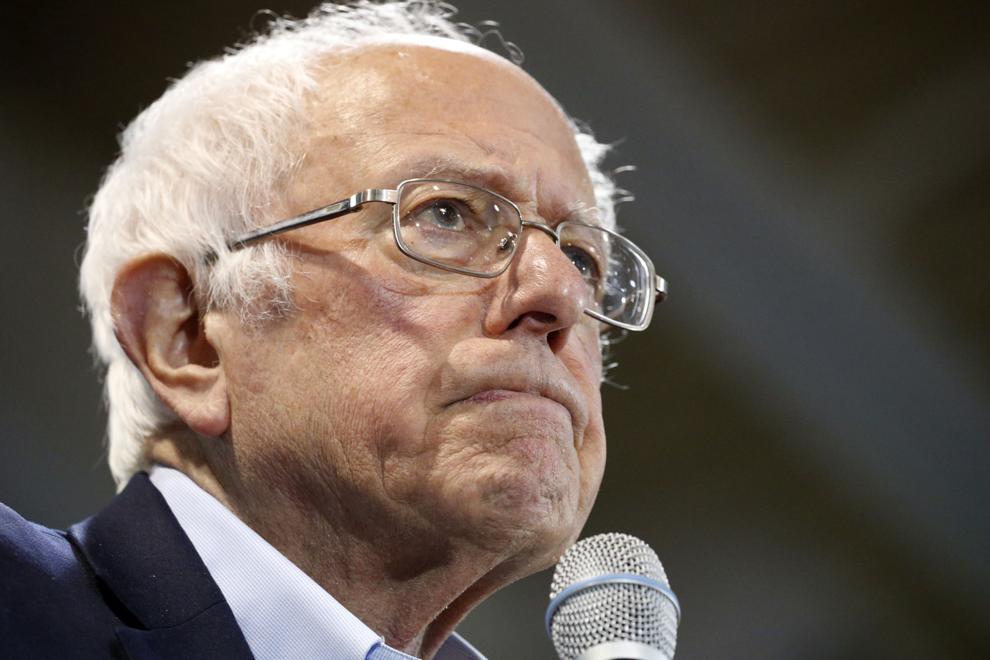 "He's definitely done a bit better, but not enough for us to look around here and see a ton of brown faces," said Allen, 27. "I'm a supporter through and through, but you've got to be realistic. His ideas are radical, and there are a lot of Democratic voters in South Carolina who just aren't quite there yet."
Just when it appeared Biden might run away with South Carolina with minimal threat, Steyer's millions of dollars spent in TV ads, mailers and paid staff began to pay dividends. While most of the rest of the field campaigned in Iowa and New Hampshire, Steyer remained focused on South Carolina and almost had the state to himself.
Given that some voters were seeking a Biden alternative, Steyer filled a void in the race and had faced little scrutiny because of his minimal presence on the national level. He particularly emphasized issues that affect African American voters, peeling away some of Biden's would-be supporters.
But in the final days, with Biden and the rest of the field returning to South Carolina and with Biden's super PAC competing with Steyer for S.C. air time, suddenly Steyer's momentum hit a wall.
Steyer dropped out of the race after finishing a distant third on Saturday night, below the threshold to receive any statewide delegates.
Other contenders struggle to catch fire
Early on in the race, two candidates in particular were viewed as strong possible contenders to pull away at least some of Biden's African American supporters. 
Booker and Harris focused relentlessly on South Carolina, snagging some of the top political talent in the state and visiting early and often. But despite traversing the state, both candidates found that Biden's support was more intransigent than they initially expected.
The candidates also found themselves in a quandary: They needed to take down Biden, but anytime they criticized him directly, either in debates or in interviews, they appeared to turn off more voters than they won.
"He was able to make Biden fight for it a little bit more," said Christale Spain, Booker's S.C. state director. "We could become everybody's second choice. But we just couldn't stop their first choice from being Biden."
As Chris Toliver cut hair Friday afternoon at his popular barbershop in Columbia that both Booker and Biden had visited, he said it was just too difficult for anyone to overcome Biden's experience and ties to Obama.
"I like Cory, don't get me wrong, but I thought he was a little bit green," Toliver said, suggesting he could instead be a productive member of Biden's Cabinet. "Joe Biden has been battle-tested. He's been in the good fight for a good 45 years. We trust him and we know him."
National dynamics, specifically their difficulties raising money, forced both Harris and Booker out of the race before they could even find out exactly how they would fare in South Carolina. Extra time they could have spent in the state was instead focused on meeting donor thresholds to make the debate stages.
Both Spain and Harris' S.C. state director Jalisa Washington-Price said that they heard from many voters, both black and white, who were worried about the electability of a black nominee against Trump, even after Obama had already proven it was possible.
"In 2008, we wanted hope and change," Washington-Price said. "Now people are just scared as hell. The times are different. The current occupant in the White House has put so much fear into people and they just want him out, so they're not willing to take a chance."
Biden's team, as a result, put even more emphasis on electability in the closing weeks, aided by allies like Clyburn who warned of "down-ballot carnage" for Democrats if Sanders became the nominee.
Corley, Biden's S.C. state director, said it was important in the home stretch not to "get too down in the weeds with policy."
"Just remind South Carolina that they pick presidents and focus on who can beat Trump," he said. "Can Biden beat Trump or can Bernie beat Trump?"
They received some inadvertent help on that front when some Trump supporters started openly encouraging Republicans to vote for Sanders in South Carolina's open primary — which may have had an inverse effect of signaling to Democrats that Republican viewed Biden as a stronger threat. 
When the race was tightening, Corley argued that the political talking heads and elected officials who "eat, sleep and breathe this stuff every day" started looking for any sign of issue to write Biden's obituary.
"But the average voter who gets up, goes to work, takes care of their kids and goes to church every Sunday, don't listen to all of that," Corley said.
Biden's last-minute decision to ditch New Hampshire on the Granite State's primary night to come down to South Carolina helped pivot to the state that had been a second home to him, giving him and his supporters a jolt of energy at what would could have instead been their lowest moment.
Once they got back to South Carolina in the final week, Corley said, voters who had been pulled away from Biden by other contenders remembered the character and values that attracted them to him in the first place.
"They just know Joe," he said.
A beaming Biden took the stage in Columbia on Saturday night visibly relieved to have shed the electoral monkey from his back and to have potentially revived a campaign that just a few weeks earlier appeared destined for the same fate as his first two. 
"For all those who have been knocked down, counted out, left behind," he told the jubilant crowd, with an eye towards the 14 Super Tuesday states and the rest that will follow, "this is your campaign."