You're seeing the Palmetto Politics daily newsletter. Receive the latest political news and in-depth analysis from The Post and Courier to your inbox Monday-Friday here.
Koch brothers embroiled in GOP fight, but here's who got dollars from them this cycle in South Carolina
Billionaire brothers Charles and David Koch are known for spending big on GOP political causes, but last weekend they announced that they aren't married to that plan for their big-time money anymore.
During a three-day retreat last weekend, Koch network officials criticized the Trump administration, calling his trade policies "detrimental." President Donald Trump would hit back, calling them "a total joke in real Republican circles."
On Thursday, the public feuding escalated when the Republican National Committee got involved.
RNC Chairwoman Ronna Romney McDaniel sent a memo to donors in which she wrote, "Some groups who claim to support conservatives forgo their commitment when they decide their business interests are more important than those of the country or Party. This is unacceptable."
She also warned Republican candidates to stay clear of the Kochs, but for some South Carolina GOP candidates it may be too late.
---
Want to receive this newsletter in your inbox Monday through Friday? Sign up for free.
---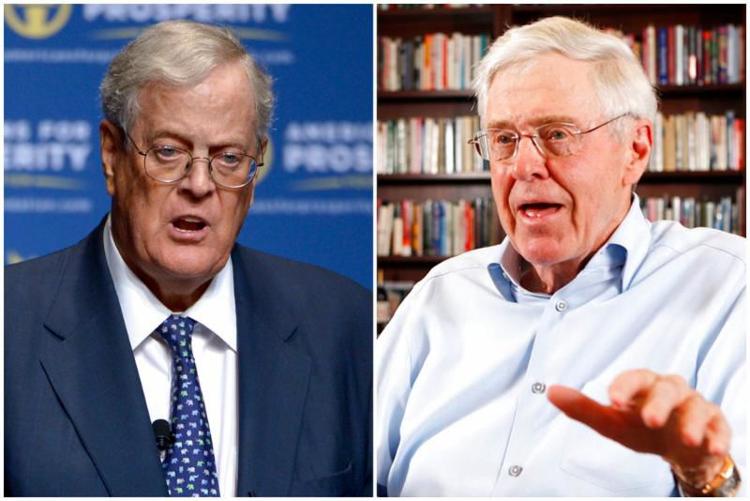 According to OpenSecrets.org, which is run by the Center for Responsive Politics, the Koch Industries PAC spent about $1.2 million when donating to candidates running for federal office this 2018 cycle.
Here are the South Carolina candidates who received contributions (and how much they got from the well-known political backers):
U.S. Rep. Jeff Duncan ($6,000)
U.S. Rep. Trey Gowdy ($5,000)
Dan Hamilton ($5,000), ran unsuccessfully in 4th Congressional District
Tom Mullikin ($5,000), ran unsuccessfully in 2017 special election for 5th Congressional District
U.S. Rep. Ralph Norman ($15,000)
U.S. Rep. Mark Sanford ($8,000), ran unsuccessfully in 1st Congressional District
U.S. Rep. Joe Wilson ($2,500)
Are you an online shopper? Get ready for this.
Consider this a public service reminder: This weekend is tax-free weekend in South Carolina. (You're welcome.)
But consider this as well: Online shopping could soon get more expensive in South Carolina, too.
Assistant Columbia Bureau Chief Seanna Adcox explains why this is happening:
"Online shopping will soon get more expensive in South Carolina as the state requires more retailers to collect sales taxes.
A start date is being worked out. And whether you'll pay more will likely depend on the size of the seller.
The state Revenue Department is expected to issue guidelines within the next month.
What is clear is that legislators don't need to pass a law for South Carolina to take advantage of the U.S. Supreme Court's June decision that out-of-state online retailers can be required to collect sales taxes.
South Carolina had the authority to collect taxes from out-of-state sellers since 1990."
Read more: More South Carolina online shoppers will soon be paying sales taxes
In other news
Follow Palmetto Politics on Twitter

AND ONE MORE THING: Graham talks 2018 midterms
"If they get the House, they're going to just go nuts and try to impeach the guy every day and that'll bring a lot of the things we want to do to a halt."
-- U.S. Sen. Lindsey Graham, R-S.C., on Thursday told Sean Hannity he thinks the House majority is a "toss-up."
---
Did your smart, politically engaged friend forward you this email? Subscribe here.
Craving more? Check out the rest of the Post and Courier newsletters.