COLUMBIA — State lawmakers return to kick off a new legislative session Tuesday but they'll tackle many of the same issues that have faced South Carolina for years.
Road funding, education reform, pension problems and gun safety are all waiting for fixes.
Ethics reform could rise as a priority following the recent indictment of Charleston Republican Rep. Jim Merrill. His targeting has caused some in House leadership to say that more needs to be done even as lawmakers wonder when the next target and shoe could drop in the ongoing Statehouse corruption probe.
With everything that's on their plates, legislators also will be dealing with a new governor — the likely ascension of Lt. Gov. Henry McMaster as Gov. Nikki Haley departs for the U.N.
All this comes as lawmakers have three fewer weeks this year to get everything done.
Here's a look at what's waiting: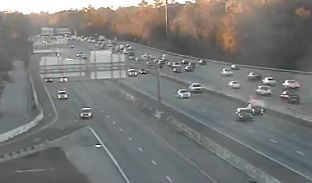 Road funding
Lawmakers typically have few kind words for South Carolina's roads, saying the condition of the highways and byways could hamper "corporate investment" and continue to contribute to the deaths of hundreds of motorists each year.
One senator called the state's roads "deplorable." Another described Interstate 95 as "a disgrace to the state of South Carolina."
House Majority Leader Gary Simrill, R-Rock Hill, said lawmakers need to figure out a way to increase the roughly $215 million in state funding that's available to the S.C. Transportation Department through revenue bonds. He mentioned "a permanent solution" and "a dedicated funding stream that's recurring." That means addressing the state's gasoline or fuel tax.
In the coming weeks, Simrill said he and fellow lawmakers will propose raising the gas tax two cents per year for the next five years. Doing so, he said, will bring the state's funding level for roads up to nearly a $1 billion annually.
Rural education
Lawmakers continue to search for ways to ensure students in South Carolina's poor and rural areas are receiving an adequate education as more than two years have passed since the S.C. Supreme Court ruled the state had failed to do so for decades.
Small steps have been taken, including new laws that allow the state to redefine expectations of a high school graduate and give the state Department of Education the ability to help failing school districts. The state also is surveying education certificate-seeking college students about teacher recruitment and retention.
But Rep. Gilda Cobb-Hunter, D-Orangeburg, said that as a resident of one of the poor counties that sued the state in what became known as the Abbeville suit, she's frustrated by how little has been accomplished.
"One of the things that legislators do to help us kick the can down the road is create study committees," she said. "This lawsuit is 24 years old. We've had two generations of kids who have started first grade, finished high school or dropped out, and we are still talking about this issue."
Workforce readiness
With some early warning signs of an economy set to retract or slump after years of relatively positive growth, state Sen. Shane Massey, R-Edgefield, said a focus on workforce development will be a renewed focus for the Republican caucus.
Massey recalled that good-paying jobs were available during the Great Recession, but many South Carolinians weren't equipped or qualified to take on those positions.
"We need to ensure that our citizens have the opportunities to get the training they need to compete for the jobs that we're bringing in," the senator said. "We have done a tremendous job in this state over the last six or seven years, especially with manufacturing, with the resurgence (in that area). And our technical colleges have done a great job providing training and opportunities in order to fill those needs. Going into the future, we're going to have even more (jobs coming into the state)."
But with the increased number of jobs comes "an even bigger burden on us to provide the workforce that a lot of these companies are going to need."
"Our approach to ensure that we maintain a good business environment, so that these companies are going to want to come here, that they're going to want to expand, that they're going to want to hire more people (and) more importantly hire more South Carolinians," Massey said.
Guns
Some in the legislature will attempt, again, to see if lawmakers can agree to make changes to the state's gun safety laws. 
Gun reform advocates have have focused on the state's errant background check process that allowed Dylann Roof to buy a pistol two months before the shooting and killing nine parishioners at Emanuel AME Church in June 2015. Sen. Gerald Malloy, D-Hartsville, again has filed legislation to expand the waiting period for the FBI to complete a background check from three days to 28.
But majority Republican lawmakers said they think stiffer penalties for those who violate gun laws would serve the public better than making law-abiding citizens wait longer to purchase firearms.
Some want to see gun rights expanded, with two Republican House members introducing campus carry bills and Sen. Kevin Bryant, R-Anderson, wanting to allow K-12 staff to carry weapons on school grounds.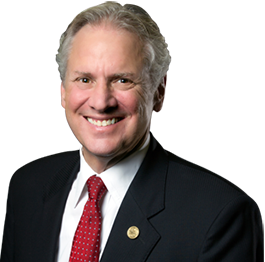 Working with new Gov. Henry McMaster
According to multiple state lawmakers, Lt. Gov. Henry McMaster has the interpersonal skills to succeed in the state's highest political office.
Massey has been complimentary of Gov. Haley's performance, but also feels McMaster's lengthy resume in and around state government will help him as governor.
"He has more of a personal relationship (with state lawmakers) than Haley did when she became governor, and I think that could benefit him," Massey said of McMaster.
Sen. Brad Hutto, D-Orangeburg, said he "embraced the change."
"I think him coming in as governor's going to be great," Hutto said.
Simrill also had positive things to say about McMaster. "He's run for Congress, Senate, governor and was the (GOP) chairman for years," he said.
New lieutenant governor
One of the more strange, persistent issues facing the Legislature next week is what will happen once Haley is confirmed as the nation's next ambassador to the United Nations.
According to the state Constitution, McMaster, as lieutenant governor, would ascend to the governor's post, replacing Haley. Who will replace McMaster as lieutenant governor is not as clear cut, though some say it should be.
State law seems to suggest Senate Pro Tempore Hugh Leatherman is required to move into the lieutenant governor post should a vacancy occur during his tenure. Yet the powerful Leatherman has expressed no desire to replace McMaster, and has gone so far as to say he won't when and if the time comes.
Leatherman's stance on the lieutenant governor's office has sparked a lawsuit, filed by state Sen. Tom Davis, R-Beaufort, who wants the state Supreme Court to settle the issue.
Massey, the Senate's majority leader, also had some sharp, pointed remarks about the matter when asked about it during Thursday's legislative session.
"You look at the (state) Constitution and the president pro tem has only one constitutional obligation. There's one. And that constitutional obligation is to become lieutenant governor if there's a vacancy," Massey said.
Doing anything else would add to the public's sense of mistrust, he said. "The public already thinks we don't follow the rules, or that we play by a different set of rules, and I think that what's going to happen (with the Lt. Gov.'s post) is going to feed right into that," he said.
Ethics
It's hard to tell if there will be an appetite for more ethics reform after the General Assembly passed reform bills last year. The new laws created an independent panel to investigate lawmakers and, beginning this January, requires elected officials to declare who pays them on their statements of economic interest.
Sen. Chip Campsen, R-Isle of Palms, said he could see, however, the legislature tackling smaller changes, such as requiring third-party organizations that distribute campaign materials to disclose the origins of the money that funds their operation.
Some in House leadership have cited the indictment of suspended Rep. Merrill, R-Daniel Island, on 30 ethics and misconduct violations as a need for more to be done. The charges show an alleged pattern that Merrill, of Daniel Island, accepted or solicited more then $1 million from groups with Statehouse legislation at stake during his 15-year career in Columbia.
Shorter session
With everything legislators hope to get done this session, they have three fewer weeks to get it done after voting last year to end on the second Thursday in May, instead of the first Thursday in June. 
Massey said he hopes having less time will encourage his colleagues to work more efficiently.
"We should be able to finish everything before Memorial Day," he said.