Retired three-star Army Gen. Robert Caslen choked up while reading a letter aloud from a University of South Carolina graduate apologizing for his treatment while interviewing for the presidency. 
"We are a flagship university that doesn't understand what the flag means," Caslen read.
The letter ends with a request that the former West Point superintendent not judge USC by a small number of loud voices who criticized his military career, lack of a traditional university background and comments on sexual harassment that Caslen says were taken out of context.
"How much is one's character worth?" Calsen replied when asked to assess his experience after trustees decided surprisingly to reopen the president search last month after interviewing four finalists.
"I think you will have some qualified candidates elect not to participate (in a new search)," he added.
Still, Caslen might be willing to try again.
In what comes as a surprise, the four finalists who made the first cut are still considered active candidates, said Hugh Mobley, chairman of the search committee.
Caslen, the early favorite among the finalists, said he has been heartened by a number of supportive letters and emails. He also got calls from Gov. Henry McMaster, USC's student government president and school trustees, including Mobley who said anti-Caslen protests did not play a big role in the board's decision.
"I'm still reflecting on serving in higher education," said Caslen, who is working at the University of Central Florida. "But it would be fair to say I'm keeping all options open."
This is a reversal from right after the board's decision when he told The Post and Courier he did not plan on re-applying. 
"I am sorry that my record and my reputation had caused such a clamor at your university and were so polarizing to your faculty and student body," he wrote in a letter to USC leaders two days after the vote. A copy was obtained by The Post and Courier.
"If I had known the environment of your campus, I would have withdrawn my nomination right away," he said.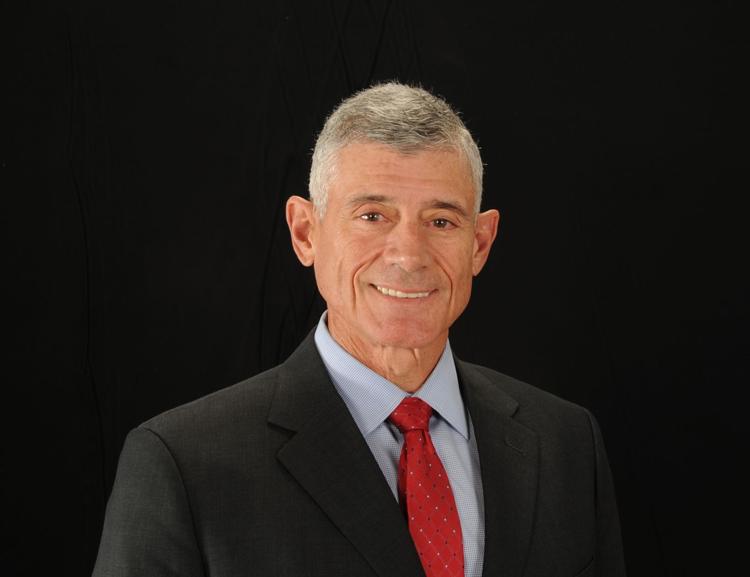 Among the other finalists, John Applegate from Indiana University said he is no longer interested in the USC job: "I told the search consultant on that Friday afternoon (when the board voted) very definitely that I would not continue as a candidate, and she acknowledged that she understood. Apparently, there has been some miscommunication."
Jay Walsh from Northwestern University also says he's out. William Tate from Washington University in St. Louis, who received generally positive responses in feedback sent to USC, declined comment. 
A month after the trustees' decision, the search to find a permanent new president at South Carolina's largest college is in flux.
No meeting of the presidential search committee has been scheduled, though Mobley hopes USC trustees can have a new slate of candidates to choose from by 2020.
USC has not decided whether to re-hire the Atlanta firm, Parker Executive Search, which was paid $137,000 for a six-month hunt and did not produce a female finalist. The lack of naming a woman to the field became a chief narrative in finding a successor to President Harris Pastides.
"We've got some time," Mobley said.
Trustees have bought some time by appointing USC Upstate Chancellor Brendan Kelly as interim president when Pastides retires at the end of July.
But they have tested the patience of many with the initial search.
USC released hundreds of comments from students, faculty and alums, a large chunk of whom expressed disappointment in the finalists, especially with the lack of a woman. 
"Enough of the good old white boy network at USC," one comment read.
"Hoping that USC will come into the 21st century," read another.  
Caslen, whose candidacy drew protesters outside the board room where trustees debated the finalists last month, received the bulk of criticism in comments. He was knocked mainly for not being a good fit for a large public college.
"We are a doctoral-level-granting university but we want a person who does not hold a doctoral degree to run it?" wrote a USC graduate who said she was a combat veteran. "I don't care how veteran-friendly someone might be. I care about the overall health of the university."
Some students thought Caslen, who sat on a NCAA anti-sexual violence commission, blamed binge drinking for sexual assault during a public forum. 
"I feel his presence on campus would create a division among students," one commenter wrote.
Caslen, who said his statement was distorted, told The Post and Courier he did not receive any questions from trustees about his comments made during meetings with students and faculty.
He added he did not realize the amount of concern on campus about his military background and ties to the Trump administration where he was a finalist as national security adviser. 
"I should have anticipated that was the case," Caslen said.