Powerful South Carolina operatives aided Gov. Henry McMaster's political rise by running a financial shell game in 2000 that masked division and debt in the state Republican Party while he was chairman.
That's the picture that emerges from a long-buried party audit obtained by The Post and Courier — a document that state agents retrieved for the special prosecutor investigating corruption at South Carolina's Statehouse.
Done in 2004, the internal audit lays out a paper trail that shows how the scheme went down, concluding that "cash balances and financial records were manipulated and then exploited for the purpose of re-electing Chairman McMaster."
At issue are secretive cash donations to the party just before McMaster faced a strong challenger for his job as chairman of the state's dominant party.
Those donations helped McMaster avoid tough questions about the party's sagging finances and win a fourth term as chairman. Then, once he bested his opponent, his benefactors got their cash back — leaving the state GOP back roughly where it started, the audit stated.
Quinns' involvement
Most of the cash in question came from a father and son political team deeply rooted in GOP politics and now key figures in the corruption probe.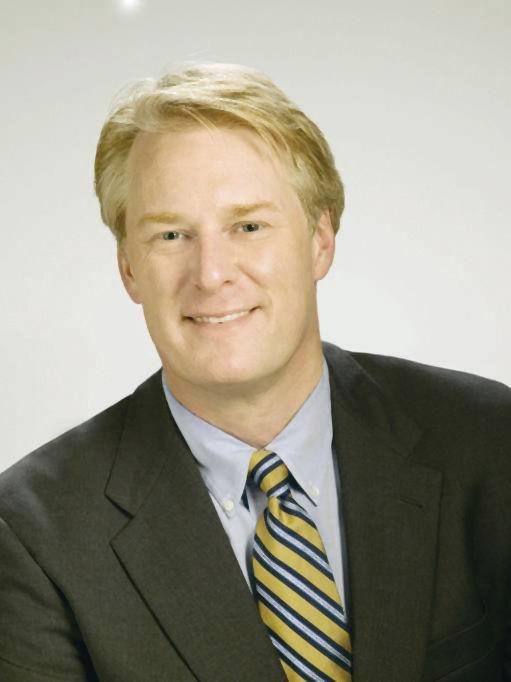 Richard Quinn and his son Rick, a Republican representative from Lexington, are longtime campaign consultants for some of the state's top political figures, including McMaster. The elder Quinn is one of the South's most influential GOP strategists, known for his work for such candidates as John McCain, Ronald Reagan and Strom Thurmond.
More recently, the Quinns were linked to an investigation into corruption at the Statehouse, including a 2013 State Law Enforcement Division investigative report that led to a guilty plea by then-House Speaker Bobby Harrell for misusing campaign cash.
The Quinns have maintained they have done nothing wrong in their Statehouse dealings. They did not respond Wednesday for comment. No charges have been filed against them in connection with the probe.
McMaster would not answer a series of questions about the episode posed by The Post and Courier on Wednesday. He did, however, issue a statement:
"The race for the chairmanship of the state Republican Party, an unpaid position, happened 17 years ago, and I'm confident everything done by staff and supporters was above board and legal."
Still, the revelation that state investigators have their eye on the audit shows that the Statehouse probe is still quietly underway following the indictment of Charleston Republican Rep. Jim Merrill last year. Merrill, who was named along with the Quinns in the SLED report, was indicted in December on 30 counts of violating state ethics laws.
Among the charges: Merrill used his public relations company, Geechie Communications, as a money funnel that took in hundreds of thousands of dollars from special interest groups.
First Circuit Solicitor David Pascoe, the appointed special prosecutor leading the probe, would not comment on the status of the investigation or the audit's possible role in the probe.
How McMaster won
Winning a fourth term as party chairman in 2000 proved a pivotal moment in McMaster's political career. He would use the job's high-profile status to win two terms as state attorney general starting in 2002. He won an election as lieutenant governor in 2014, a victory that landed him in the governor's office when Nikki Haley resigned in January to become United Nations ambassador.
McMaster, an early backer of Donald Trump's successful bid for president, is planning a run for a full term as governor in 2018, and he has once again enlisted the aid of Richard Quinn. Quinn's firm, Richard Quinn & Associates, has a vast stable of top politicos and consulting contracts with multiple state agencies.
McMaster also has done campaign work with Mail Marketing Strategies, a company owned by Rick Quinn, a former House majority leader.
According to the internal audit obtained by The Post and Courier, here's how the Quinns moved money around — moves that may have improved perceptions of the party's finances while solidifying McMaster's position in the party:
In May 2000, the party was set to vote for either McMaster or Katon Dawson as chairman. Dawson was a longtime GOP activist from Columbia who had raised questions about McMaster's performance as chairman, particularly in regard to finances.
At the time, Dawson tried to convince party delegates that the future governor was not paying attention to books. Missteps had led to a Federal Election Commission audit, while an expensive presidential primary drained the party's bank account.
About a week before the election on May 4, the party's coffers were more than empty, reaching an $878 negative balance at one point. The Quinns then sprang into action, with Richard Quinn & Associates and Mail Marketing Strategies depositing a total of $60,000 to the S.C. GOP on May 5. Maryland-based Anderson Group kicked in $25,000 more. 
According to a daily bank balance sheet, on May 5, 2000, the party has $104,016 — which included $85,000 from the operatives and more than $19,000 in smaller donations. 
The party then released three letters — one to a reporter and two to party delegates — noting the S.C. GOP had $102,893 in the bank, according to records included in the audit report.
Rick Quinn, then-House Majority leader, wrote one of the pitches on May 7 to delegates: "Changing our party's state chairman at this moment … would be a colossal mistake. That's exactly what the Democrats want."
Quinn also urged the party faithful not to be "misled" by last-minute attacks against McMaster concerning party finances and fundraising. He attached a news article that boasted of the $102,893 in the party's bank account, but made no mention that most of that money had come from him and his father just days before. 
Even before McMaster won re-election as state chairman on May 13, the party wired back the Quinns' money on May 9 and Anderson Group's cash on May 11. The party had $32,500 in the bank on the day of McMaster's victory, according to the audit.
Friends helping friends
Apparently thousands of dollars from political firms flowing through a political party's bank account in a matter of days is just business as usual, according to those who have worked for political parties.
"This was an unregulated account, and this was just some friends helping out their friends," said J. Sam Daniels, who was the S.C. Republican Party executive director in 2000. "At end of the day, we had a cash flow issue. We had bills coming up. We were able to get everything taken care of."
Dawson said he has moved on from the bitter race that he lost because of the influx of cash from political operatives.
"Whether it was legal or not is up to someone else to decide," Dawson said.
Daniels said he thought McMaster would have won the chairman's race even without the cash influx because of his track record in the party that he led for six years at that point.
"I don't know what that has to do with anything else," he said. "Someone is trying to make a mountain out of a molehill 17 years later."
About a month ago, SLED agents visited the Pawleys Island home of the audit's author, Glen O'Connell, and received a copy of the rarely seen document. O'Connell was the S.C. GOP treasurer under Dawson, who won the chairmanship in 2002.
The investigators did not discuss the targets of the probe or who else they interviewed, O'Connell said: "But they knew enough to call me."
Reporters Glenn Smith and Tony Bartelme contributed to this story.